USST Celebrates Lindsey Vonn: A Trailblazer In Alpine Skiing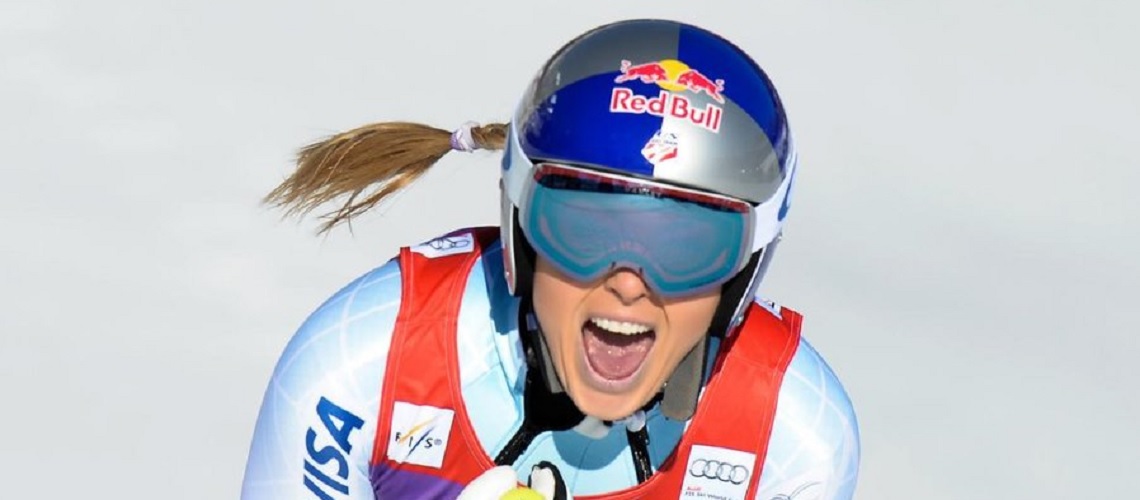 U.S. Ski & Snowboard is highlighting HERoic trailblazers throughout our winter sports, both past and present. A HERoic trailblazer is a woman athlete who has gone above and beyond in her sport, moving the sport forward through grit and determination and inspiring the next generation of women athletes.
U.S. Ski & Snowboard Team alumna alpine athlete Lindsey Vonn perfectly embodies what it means to be a HERoic trailblazer. Vonn's impact on the sport of skiing is immeasurable. As one of the most accomplished alpine ski racers in history, her legacy isn't defined by only her achievements, but by her fearlessness, determination and relentless pursuit of excellence. During her career, she took ski racing to another level.
Vonn grew up in the Twin Cities and started skiing at just two years old. Encouraged by her father and grandfather to always keep pushing herself in the sport, she quickly moved up the ranks and enrolled in Erich Sailer's renowned race program at Buck Hill in Burnsville, Minnesota. It did not take long for her, and those around her, to realize her natural talent.
Vonn family vacations typically included driving from Minnesota to Colorado to ski. When the 16+ hour commutes between the states became too frequent, the family relocated to Vail, Colorado so that she could train full-time with Ski & Snowboard Club Vail.
Vonn's talent for the sport of ski racing quickly became apparent, due in part to her boundless talent and the inspiration that surrounded her. When Vonn was only nine years old, she met her hero and role model Picabo Street, an Olympic gold medalist legend of alpine skiing. Written in her memoir, Rise, Vonn recalls meeting Picabo and the impact it had on her future. "Picabo was my idol growing up. I met her at an autograph signing… and she changed my life. I went home that night and told my dad I wanted to be in the Olympics."
Vonn competed in her first race when she was seven. At nine, she raced her first ever international competition. She made her World Cup debut at the young age of 16 in Park City, Utah. History was happening right before her eyes and at the age of only 17, Vonn was called up to represent her country at the 2002 Olympic Winter Games in Salt Lake City, Utah. Finishing sixth in the alpine combined and 32nd in the slalom at the Olympics, Vonn's first World Cup victory came two years later in the downhill in Lake Louise, Canada.
From that point on, she could not be stopped.
When Vonn recorded her first World Cup victory in the downhill at the 2004 Lake Louise World Cup, she set the tone for the rest of her dominant career. Famously, the Lake Louise venue became one of her favorites; Vonn had so much success at this venue it was later dubbed "Lake Lindsey" after she won the downhill 14 times.
Over the course of her career, the stats that define her career are staggering. She won three Olympic medals, four World Cup overall Crystal Globes, eight World Championship medals (two gold), has the third most World Cup victories of all time (82) and 137 World Cup podiums.
But with immense success can come challenges. Downhill skiers launch themselves down icy tracks at 80+ mph, and not many people took to the track like Vonn. She was known for her fearlessness on the snow and with that came the higher probability for injury. Throughout her competitive career, Vonn suffered multiple season-ending injuries, but always came back stronger.
From fractures, blown knees, a broken left ankle, concussions and more, one thing remained consistent: Vonn's grit and determination to get back to the start gate.
Vonn's awards and accolades speak to her longevity and success as an elite athlete. She has been named the Laureus Sportswoman of the Year (2010), USOPC's Sportswoman of the Year (2010), and has received four ESPYs for Best Female Athlete (2010, 2011), Best Female U.S. Olympic Athlete (2010) and Best Moment (2019). In 2019, she was awarded the Princess of Asturias Award for Sports for her athletic achievements and contributions to future generations of athletes.
During her time on the U.S. Ski & Snowboard Team and beyond, Vonn used her platform to give back to the community. She founded the Lindsey Vonn Foundation, which focuses on allowing girls to pursue their personal and athletic goals by offering scholarships and mentorship programs across sports.
Lindsey Vonn has paved the way for generations to come. Her accolades collectively reflect her extraordinary impact on alpine skiing and women's sports in general. As one of the sport's all-time greats, we are proud to have her as one of our HERoic trailblazers.
Share This Article