USA's Ford Writes History In Beaver Creek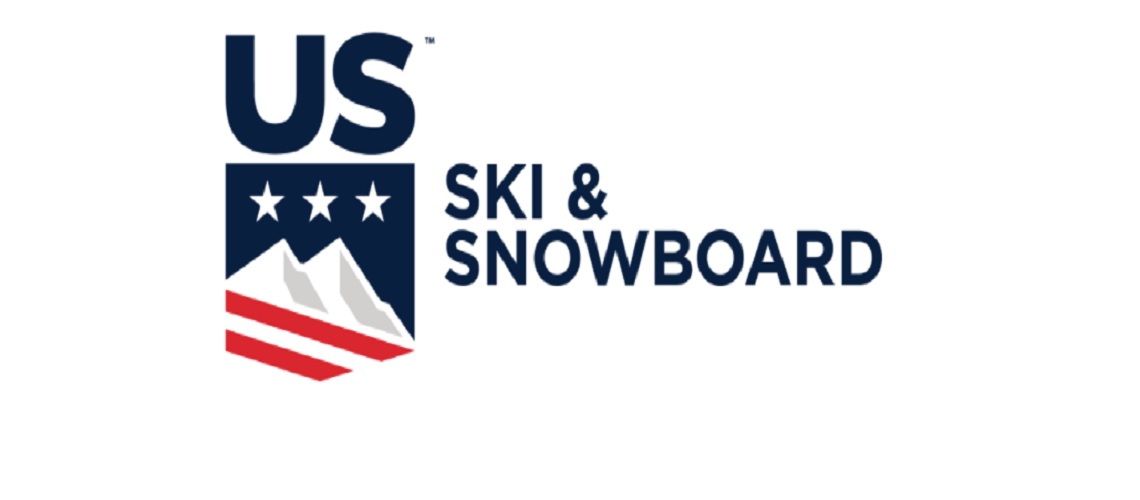 Tommy Ford wowed the home crowd and absolutely annihilated the field to win his first podium and first FIS Ski World Cup win - by a massive .80 seconds - at the Xfinity Birds of Prey World Cup at Beaver Creek to lead three Land Rover U.S. Alpine Ski Team members into the top 30.
With snow coming in and out and visibility a challenge with thick fog wreaking havoc and causing delays on the Birds of Prey track, Tommy's cool and calm disposition enabled him to crush his first run to take the .20 lead over two Norwegians - Henrik Kristoffersen and Leif Kristian Nestvold-Haugen - with teammate Ted Ligety sitting in fourth.
The second run story was the same, with weather coming in and out, and snow falling. It was a straight-set, and the guys knew they'd have to send it. "I felt little raindrops in there, so that's going to be interesting," Tommy said after the second run inspection. "The weather is coming in and out so that always makes things interesting. The snow conditions still feel good and it's pretty smooth. The Talon Crew is already pushing the snow off so it should be good."
Rounding out the podium was the Norwegian pair of Henrik (.80 seconds back) and Leif (1.23 seconds off the pace). Tommy became the first American male to win a World Cup since teammate Travis Ganong won a downhill on Jan. 27, 2017, and the first American male podium finisher since Ted in January of 2018 in Garmisch, Germany. This result ended the longest drought for the Land Rover U.S. Alpine Ski Team since the late 1990s. Tommy also joins Ted and Bode Miller as the only Americans to have won a World Cup tech (slalom/giant slalom) since Phil Mahre's last World Cup win in March of 1983.
Beaver Creek has been a special place for Tommy, as he scored his first top-10 result on the track in 2017, and from then on kept rolling with career-best results. In 2019, Tommy had a steady stream of consistent results, with two sixth-place finishes, and a career-best fifth place at Alta Badia, Italy. He started the season off this year in Soelden, Austria finishing just off the podium (.07 seconds) in fourth - another career-best.
Tommy missed the 2014 Olympics due to a fractured femur sustained while free skiing in France. He returned to the U.S. Ski Team but was sidelined for the 2013 World Championships and the 2014 Winter Olympics in Sochi. It's been a long, challenging road back - but Sunday was a particularly sweet taste of victory in front of a home crowd, his girlfriend and teammate Laurenne Ross, and his family and friends.
"Nothing beats doing it [winning] here. I've been working hard," Tommy said. "There's no secret, just kept it simple and really trusted what I was doing, with solid and clean skiing. I am happy to be here in Beaver Creek, the Talon Crew is awesome, my friends and family are here - I feel so grateful. There were nerves coming and going - they always kind of are - but just letting them go is the key. I am just fortunate to have such great coaches, family and a great supporter in Mt. Bachelor back at home - which is all coming through in the skiing that I put down."
Kristoffersen (NOR) is back where he belongs, even in giant slalom. The Norwegian delivered two consistent runs and climbed up one position from run 1 finishing second, a clear step forward from the opening in Soelden (AUT).
Nestvold-Haugen (NOR), second after run 1, was happy to celebrate his third individual World Cup podium with his third place in the American venue. The Norwegian had started the season with a 10th place in Soelden and proved his great condition even in Beaver Creek.
Ted Ligety, who was fourth after the first run, ended up 11th, while Ryan Cochran-Siegle was 23rd. River Radamus, Brian McLaughlin, and George Steffey - who made his World Cup debut on Sunday - all started but did not qualify for a second run. Sam Dupratt started but did not finish the first run.
"I am just sticking to what I know and did really trust my skiing. It's been a progression, I have been building into this in the last couple of weeks also in training and here we go."
"My mother and father both raced and coached. My brother also raced so I have been around racing all of my life. I started with MBSEF around the age of seven. From there I just kept having fun and racing.
In 2019, Tommy had his career-best season, finishing the season ranked ninth in the world in giant slalom. One thing Tommy wants the world to know?! "It's hard to beat raspberry rhubarb pie with vanilla ice cream."
Ford will be wearing the red bib in Val d'Isère as he is now leading the Giant Slalom standing with 150 points, 30 more than French Mathieu Favire, currently second. The men's World Cup Tour now heads to Val d'Isère (FRA) for a weekend of technical events on 14-15 December.
Share This Article