USA Nordic Sport Announces 2022-23 Team Nominations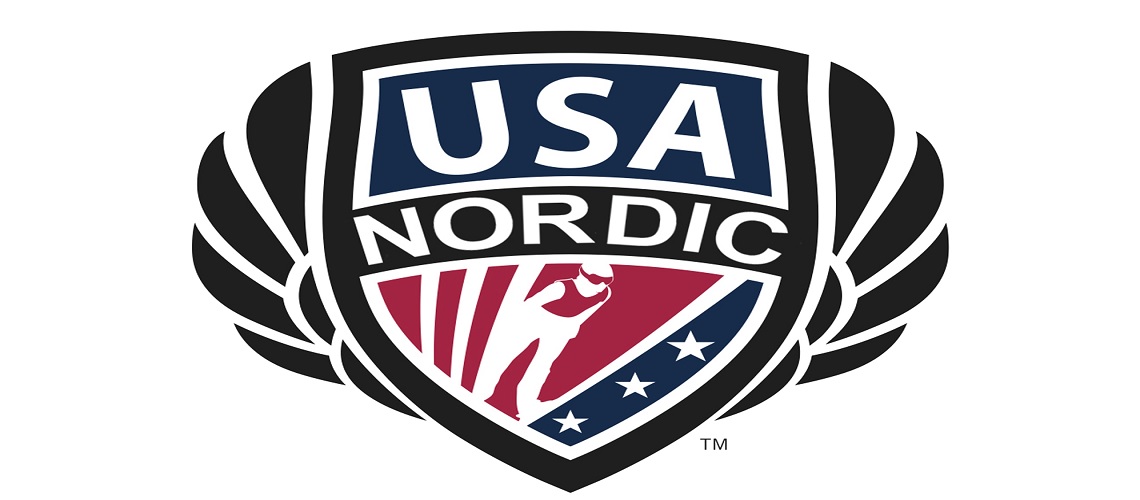 USA Nordic Sport (USANS) has nominated 41 American athletes to its 2022-23 National and Junior National Nordic Combined and Ski Jumping Teams. These athletes achieved the nominations based on selection criteria designated by USANS. They will have the option of being part of the 2022-23 U.S. Nordic Combined or U.S. Ski Jumping Team.
The nominations were made after the conclusion of the 2022 competition season. Athletes are now in training for the upcoming summer and winter seasons.
"We are pleased to announce our 2022-23 team nominations. Following a successful Olympic season, our teams are composed of a wide range of veterans and rookies from every division across the country. We are looking forward to another exciting season with this group of nominees," said Interim Chief Operating Officer Blake Hughes. "We have a motivated group of athletes and staff that are set up to take the next step forward this coming year. I would like to congratulate the athletes who are moving on to the next chapter of their lives. As well as thank them for their efforts as competitors, athletes, role models and for their excellence in representing our organization so well."
Athletes will have the option of accepting nominations prior to the 2022-23 season. The final teams for the season will be named this coming fall. After a successful 2022 Olympic season, athletes are motivated, training hard and looking forward to the World Championships this coming winter in Planica, Slovenia.
Nick Hendrickson - Men's Nordic Combined Team Director said ""The USA Nordic Combined program is really excited to announce our teams for the 2022-23 season. We have a lot of returning athletes from a successful 2022 Olympic season, along with some new and younger athletes. We are looking forward to building on the momentum that our returning athletes have going, as well as bringing the new athletes into our National Team group."
Anders Johnson - Women's Ski Jumping World Cup Coach added ""After a strong ending to the 2021-22 winter season, our team is very motivated and excited to continue building off the momentum of last season. Our team has a great balance of veteran leadership and rookie enthusiasm with a lot of international experience. We are really looking forward to the 2022-23 season with this team."
2022-23 NORDIC COMBINED TEAM
Men's National Team
Grant Andrews, 24, Steamboat Springs, Colo., Steamboat Springs Winter Sports Club
Carter Brubaker, 18, Anchorage, AK, Nordic Skiing Association of Anchorage
Gunnar Gilbertson, 19, Steamboat Springs, Colo., Steamboat Springs Winter Sports Club
Jasper Good*, 25, Steamboat Springs, Colo., Steamboat Springs Winter Sports Club
Ben Loomis*, 23, Eau Claire, Wis., Flying Eagles Ski Club
Niklas Malacinski, 18, Steamboat Springs, Colo., Steamboat Springs Winter Sports Club
Evan Nichols, 18, Lyme, N.H., Ford K. Sayre Memorial Ski Council Jared Shumate*, 23, Park City, Utah, Park City Ski & Snowboard
Stephen Schumann*, 22, Park City, Utah, Park City Ski & Snowboard
Women's National Team
Tess Arnone, 19, Steamboat Springs, Colo., Steamboat Springs Winter Sports Club
Alexa Brabec, 17, Steamboat Springs, Colo., Steamboat Springs Winter Sports Club
Annika Malacinski, 20, Steamboat Springs, Colo., Steamboat Springs Winter Sports Club
*Denotes 2022 Beijing Olympian
2022-2023 SKI JUMPING TEAM
Men's National Team
Erik Belshaw, 17, Steamboat Springs, Colo., Steamboat Springs Winter Sports Club
Decker Dean*, 21, Steamboat Springs, Colo., Steamboat Springs Winter Sports Club
Patrick Gasienica*, 23, Spring Grove, Ill., Norge Ski Club
Casey Larson*, 23, Barrington, Ill., Norge Ski Club
Andrew Urlaub, 21, Eau Claire, Wis., Flying Eagles Ski Club
Women's National Team
Annika Belshaw, 19, Steamboat Springs, Colo., Steamboat Springs Winter Sports Club
Jillian Highfill, 17, Park City, Utah, Park City Ski & Snowboard
Anna Hoffmann*, 22, Madison, Wis., Blackhawk Ski Club
Josie Johnson, 15, Park City, Utah, Park City Ski & Snowboard
Paige Jones, 19, Park City, Utah, Park City Ski & Snowboard
Cara Larson, 21, Barrington, Ill, Norge Ski Club
Samantha Macuga, 21, Park City, Utah, Park City Ski & Snowboard
*Denotes 2022 Beijing Olympian
2022-2023 NORDIC COMBINED JUNIOR NATIONAL TEAM
Men's Junior Team
Skyler Amy, Anchorage, AK, Nordic Skiing Association of Anchorage
Tate Frantz, 17, Lake Placid, N.Y., New York Ski Education Foundation
Maxim Glyvka, 16, Fox River Grove, Ill., Norge Ski Club
Elias Oswald, 15, Anchorage, AK, Nordic Skiing Association of Anchorage
Ronen Woods, 15, Anchorage, AK, Nordic Skiing Association of Anchorage
Caleb Zuckerman, 16, Norwich, Vt., Ford K. Sayre Memorial Ski Council
Women's Junior Team
Charlotte Ripp, Cloquet, Mn., Cloquet Ski Club
2022-2023 SKI JUMPING JUNIOR NATIONAL TEAM
Men's Junior Team
Jason Colby, 15, Steamboat Springs, Colo., Steamboat Springs Winter Sports Club
Logan Gundry, 16, Eau Claire, Wis., Flying Eagles Ski Club
Stewart Gundry, 16, Eau Claire, Wis., Flying Eagles Ski Club
Isak Nichols, 15, Barrington, Ill., Norge Ski Club
Women's Junior Team
Rachael Haerter, 17, Park City, Utah, Park City Ski & Snowboard
Estella Hassrick, 15, Madison, Wis., Blackhawk Ski Club
Elise Loescher, 19, Burlington, Vt., New York Ski Education Foundation
Macey Olden, 17, Park City, Utah, Park City Ski & Snowboard
Adeline Swanson, 16, Woddbury, Minn., St. Paul Ski Club
Anna Zigman, 17, Maple Grove, Minn., Minneapolis Ski Club
Share This Article