US 2020 Junior Nordic World Championship Team Announced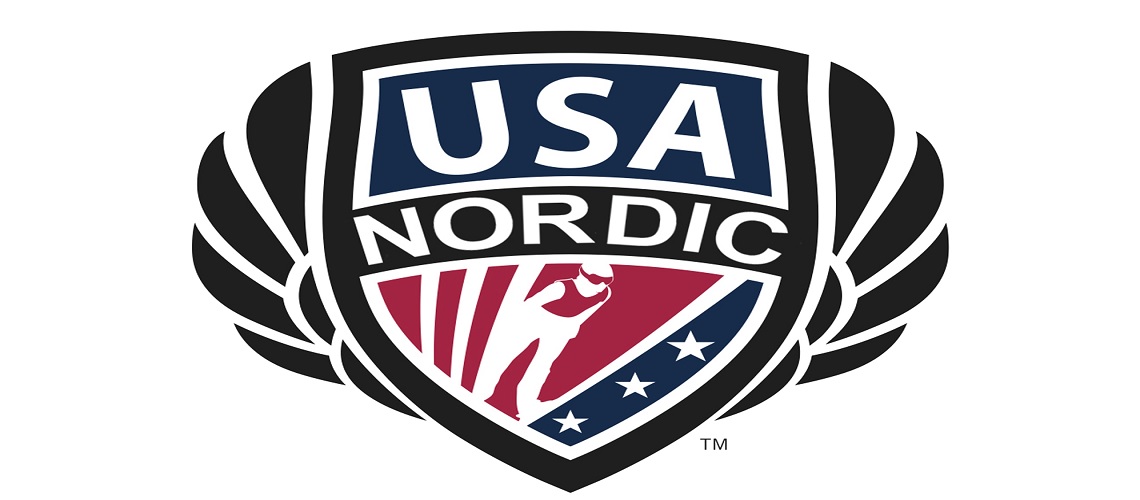 A team of 17 American ski jumping and nordic combined athletes have been named to the 2020 Junior World Championship Team that will compete later this season in Oberwiesenthal, Germany. The team will compete in a total of nine medal events from February 28th to March 8th. The 2020 Nordic World Championships will also feature the first ever mixed team event for nordic combined, teaming up two male and two female competitors from each nation.
Andrew Urlaub (Eau Claire, Wis.) leads this year's team with a 27th place at last year's Junior World Championships in Lahti, Finland- a breakthrough result at the time. Since last season Urlaub has continued to shine on the international stage, most recently notching a 28th place Continental Cup finish last weekend. "If he executes his jumps, he can improve his result from last year and cause some concerns for other nations," says Men's Ski Jumping Coach Jan Druzina. Urlaub jumped into the top 15 of a FIS Cup at the Junior World Championship site in Oberwiesenthal this December. "That hill suits him a lot," says Druzina.
Another leader for the men's ski jumping team is Decker Dean (Steamboat Springs, Colo.). Since returning from an early season injury on the World Cup, Dean has posted solid results in January including two top 30 FIS Cup results in Zakopane, Poland. This will be Dean's last year eligible for the Junior World Championships, making it a highlighted event on his calendar. "It's his last year and he's capable of showing some really nice jumps," says Druzina.
The rest of the ski jumping team is young and hungry for experience. "There is a lot of potential with these younger athletes," says Druzina. Erik Belshaw (Steamboat Springs, Colo.) represented the United States recently in the Youth Olympic Games last month and is the youngest team member at just 15 years of age. Greyson Scharffs (Park City, Utah) has spent a majority of the season competing in Europe, impressing the coaches with his approach to the sport. "Greyson has shown a very professional approach. His results are close but with this approach, he can get there quickly," says Druzina. Shane Kocher (Algonquin, Ill.) qualified for the team not through results in Europe, but through his success at the US Cup in January. Druzina hasn't worked with Kocher yet but looks forward to seeing him in action. "I'm excited to see what Shane brings to the table on an international level."
The women's ski jumping team boasts experience with Anna Hoffmann (Madison, Wis.), Paige Jones (Park City, Utah), and Annika Belshaw (Steamboat Springs, Colo.) all returning from last seasons Junior World Championship team with plenty of experience on the world stage. "These athletes are fully capable of jumping into the top 15," says Head Coach Blake Hughes confidently.
Jillian Highfill (Park City, Utah) and Cara Larson (Barrington, Ill.) are the newest additions to the team. Highfill is the youngest member at just 15 years old while Larson has impressed in her return from a severe injury last season. "It was huge for Jill to qualify being just her first year of JWC eligibility and it's great to see Cara make a full comeback from her knee injury," said Blake Hughes.
Niklas Malacinski (Steamboat Springs, Colo.) is the leader of the men's nordic combined team at just 16 years old. Malacinski started the season notching his first Continental Cup points with a 29th place finish. More recently, Malacinski shined at the Youth Olympics finishing in 5th place just 30 seconds out of a podium spot.
Henry Johnstone (Concord, Mass.), Evan Nichols (Lyme, N.H.), and Aidan Ripp (Cloquet, Minn.) fill out the rest of the men's nordic combined team. "The biggest expectations will be from Malacinski but the rest of the team had really solid races at qualifiers," says Nordic Combined Coach Tomas Matura. He continues, "I don't like to predict results but I think we can definitely surprise some other nations."
The Colorado trio of Annika Malacinski (Steamboat Springs, Colo.), Tess Arnone (Steamboat Springs, Colo.), and Alexa Brabec (Steamboat Springs, Colo.) make up this year's women's nordic combined team. All three have gained experience on the world stage this winter.
Malacinski, the oldest of the group, is in Europe currently training and competing. "She's improving a lot on the jump hill right now and is learning a lot on the cross country side from the men's team," says Matura.
Arnone and Brabec represented the United States at the Youth Olympics last month and Coach Matura was pleased with their performances. "I thought they did a great job at the Youth Olympic Games," Matura continues, "Alexa and Tess are improving a lot as they gain more experience."
The 2020 Junior World Championships will provide another valuable international competition for all these young athletes.
2020 Junior World Championship Team
Men's Ski Jumping Team
Andrew Urlaub, Eau Claire, Wis. (Flying Eagles Ski Club)
Decker Dean, Steamboat Springs, Colo. (Steamboat Springs Winter Sports Club)
Erik Belshaw, Steamboat Springs, Colo. (Steamboat Springs Winter Sports Club)
Shane Kocher, Algonquin, Ill. (Norge Ski Club)
Greyson Scharffs, Park City, Utah (Park City Ski & Snowboard)
Women's Ski Jumping Team
Annika Belshaw, Steamboat Springs, Colo. (Steamboat Springs Winter Sports Club)
Paige Jones, Park City, Utah (Park City Ski & Snowboard)
Anna Hoffmann, Madison, Wis. (Blackhawk Ski Club
Jillian Highfill, Park City, Utah (Park City Ski & Snowboard)
Cara Larson, Barrington, Ill (Norge Ski Club)
Men's Nordic Combined Team
Niklas Malacinski, Steamboat Springs, Colo. (Steamboat Springs Winter Sports Club)
Aidan Ripp, Cloquet, Minn. (Cloquet Ski Club)
Henry Johnstone, Concord, Mass. (Andover Outing Club)
Evan Nichols, Lyme, N.H. (Ford Sayre Ski Club)
Women's Nordic Combined Team
Annika Malacinski, Steamboat Springs, Colo. (Steamboat Springs Winter Sports Club)
Alexa Brabec, Steamboat Springs, Colo. (Steamboat Springs Winter Sports Club)
Tess Arnone, Steamboat Springs, Colo. (Steamboat Springs Winter Sports Club
Share This Article