Dope On The Slopes - CBD Universe Announces Hemp Creams Partnership With Spyder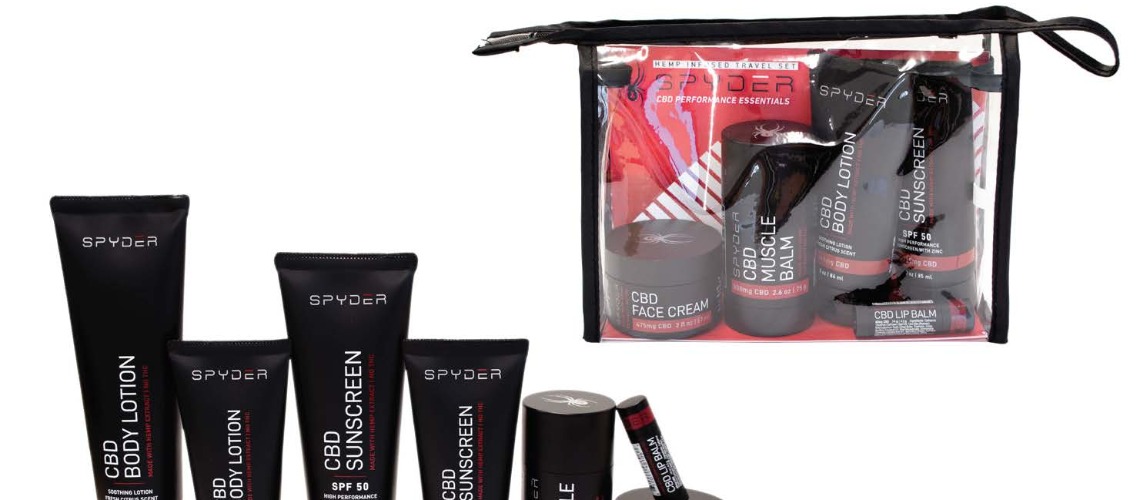 CBD Universe, the leading private label manufacturer and distributor in the hemp industry, and Spyder, a globally recognized ski and performance brand, today announced that they have partnered to create a hemp-infused product line built for an active lifestyle.
Spyder is a trusted brand in the sport and active community, known for innovation and quality as well as the official outfitter of the U.S. Ski Team. The new Spyder CBD Collection features a curated assortment of products developed with the needs of the outdoor athlete in mind but is suitable for everyone with an active lifestyle. Each product is infused with CBD (cannabidiol) derived from hemp and combined with ingredients that are tough enough to withstand the elements and may aid in recovery.
The collection includes:
Soothing Body Lotion - hemp oil's concentration of essential fatty acids helps moisturizing properties absorb deep into the skin
Cooling Muscle Balm – infused with menthol, the cooling effect coupled with anti-inflammatory benefits of CBD help to soothe sore muscles
Hydrating Face Cream – cannabinoids help to improve moisture retention and many report CBD may counteract the free radical damage from improved circulation helping to combat wrinkles
Rich-Repair Lip Balm – skin on the lips is delicate and needs protection and a hearty dose of moisture to safeguard lips from the sun, wind, and extreme temperatures
Sunscreen - offers SPF 50 protection and is comprised of mineral elements and zinc; this is one of the first over-the-counter certified CBD sunscreens on the market
Performance Essentials Travel Set – for the active user on-the-go, the full collection is ready to go in travel-friendly sizes
"Anyone who spends extended periods of time outdoors knows how varying conditions can affect your skin, muscles and joints," said Justin Pentelute, CEO of CBD Universe. "Spyder is the most trusted brand within the ski community, among athletes and active consumers globally and CBD Universe's topical CBD-infused products are a natural extension for this storied brand."
All products are infused with pure cannabidiol (CBD), the non-psychoactive compound derived from the hemp plant. Topical application of CBD is increasingly recognized for its effects on reducing skin and muscle inflammation, which may ease pain for active users.
"CBD Universe is a highly-respected pioneer in the industry, and we're excited to launch the Spyder CBD Collection through this partnership," said Daniel W. Dienst, Executive Vice Chairman at Authentic Brands Group, owner of Spyder. "This new line of topicals can meet the needs of elite Olympic athletes, weekend warriors and everyone in between, which creates a great opportunity to bring these world-class products to the market."
The Spyder CBD Collection is available now at Spyder.CBDUniverse.com, independent CBD stores and sports retailers near you.
Share This Article