United States Ski Mountaineering Association (USA Skimo) To Hold 2 Qualifying Events For Elite Athletes In Colorado In December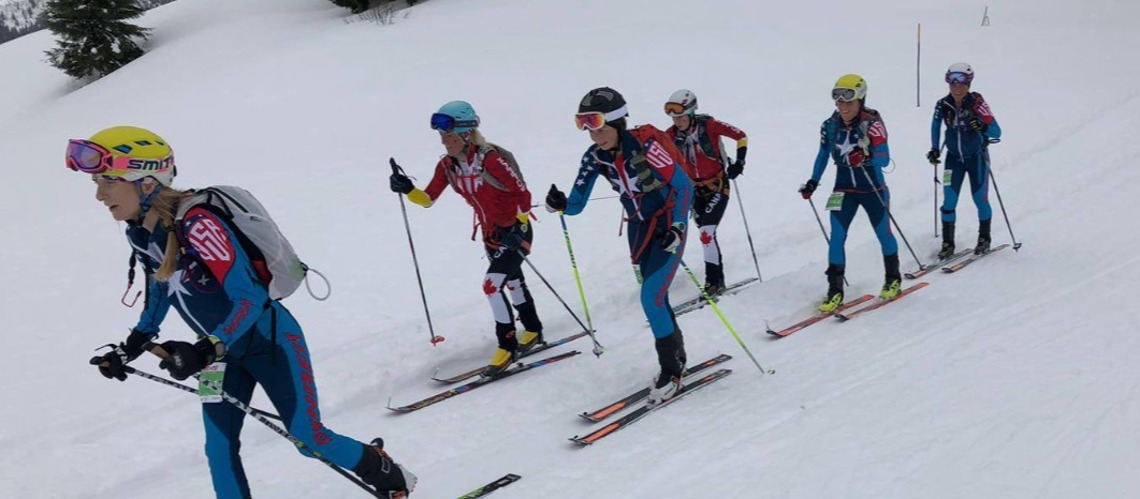 The United States Ski Mountaineering Association (USA Skimo) has announced that it will host two qualifying events for elite athletes in Colorado in December as the team begins its steady march to its highly anticipated debut at the 2026 Winter Olympics in Italy.
USA Skimo will host a Vertical Race and an Individual Race at Arapahoe Basin Ski Area on Dec. 10 and 12, respectively. US National Team members will serve a term from December 2021 to April 2022 and represent the USA in February 2022 at the European Championships in Spain.
The qualifying events come on the heels of the International Olympic Committee's summer announcement that the sport of ski mountaineering will be officially included in the 2026 Olympics in Cortina, Italy. The sport is best known for its endurance athletes traversing alpine courses with lung-burning ascents and hair-raising descents, and skimo racing has a storied history in Europe. While skimo has long been primarily a niche sport in the United States consisting mostly of mountain athletes and endurance junkies, the sport has seen significant participation increases across a variety of geographic regions and age groups domestically USA Skimo was reorganized in 2017.
The organization is hopeful that with the news of its Olympic debut and competitive qualifying events like the ones scheduled for December, USA Skimo is ready to identify and develop the next generation of competitive athletes.
"The growth in the US and other countries has all helped establish ski mountaineering as a unique and respected sport worldwide. This growth has been a catalyst to help bring skimo to the Olympic stage" said USA Skimo president Ram Mikulas. "This will begin a new chapter for the sport of skimo and we look forward to preparing and propelling US athletes to the top ranks."
Skimo isn't the only uphill ski sector that has seen growth in recent years; uphill fitness skinning at resorts and backcountry skiing has taken off. USA Skimo is poised to recruit and develop these audiences, showcase the year-round benefits to crossover athletes from sports like mountain biking and trail running and to introduce the sport to diverse demographics and geographic areas.
This season will feature intro to skimo clinics, gear demonstrations, youth development coaching and a host of sanctioned races across the US for all ability levels and ages. To learn more about the sport, support USA Skimo, and find the full race schedule for the 2021/22 season please visit https://usaskimo.org.
Share This Article