The Catalan Pyrenees Beyond Skiing: Six Of The Best Winter Activities In Lleida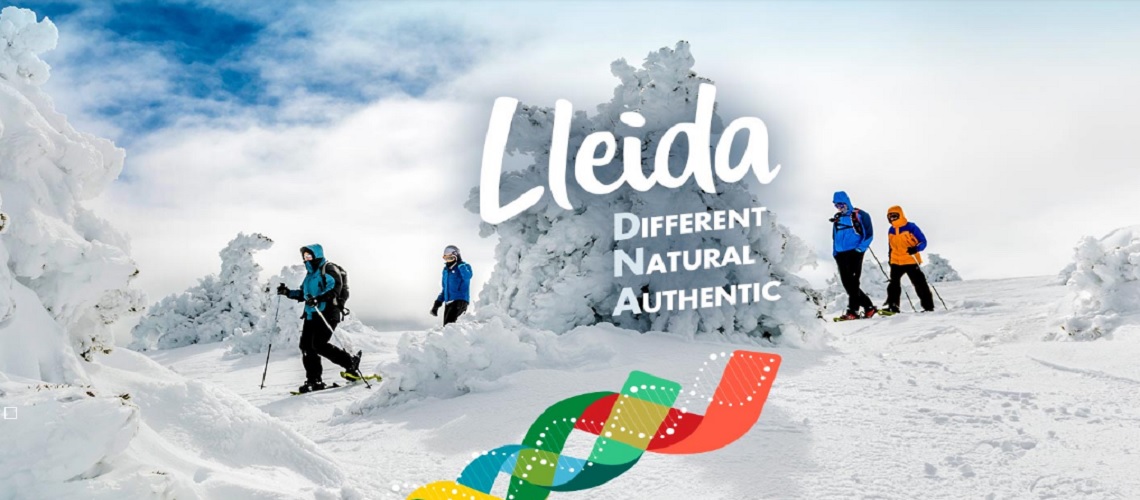 At the mountains of the Lleida Pyrenees, in western Catalonia, you don't have to like skiing to enjoy a winter holiday.
With nearly 500 km of snow-covered slopes, 11 world-class resorts and more than 120 companies operating in the region, you can forget all about skis and poles… and still have the (winter) holiday of a lifetime!
Below are six of most popular activities for snow-filled fun at the Lleida Pyrenees:
Strap on a pair of snowshoes
At the Lleida Pyrenees, everyone who is able and willing to snowshoe can… and they should! Equipped with special footwear, snowshoeing allows to hike through pristine powder snow and immerse in the natural beauty of the white mountains. A great alternative to skiing, the option is available at all 11 resorts, including the nordic ski resorts of Lles de Cerdanya, Sant Joan de l'Erm, Tuixent-la Vansa and Virós Vallferrera. All tours are escorted by a local expert leader.
Give snowboarding a chance
Whether a beginner or experienced snowboarder, at the Lleida Pyrenees there are options for everyone. Baqueira Beret combines natural and artificial features that change regularly throughout the season, ensuring each visit is a new experience. Freestyle enthusiasts should head to the north-facing Snowpark of Port Ainé (2,200m) and Tavascan, where you will find unique wooden features; while the breathtaking scenery at Boí Taüll and Port del Comte means bringing your camera is a must!
Are you up for building an igloo?
You don't have to go all the way to Alaska to wake up the Eskimo inside you – at the resort of Aransa you can try your hand at igloo building. It is a fun (and very cool!) activity where no previous experience or technical expertise is required, as your instructor will show you how the snow bricks must be placed. Did you know that if built properly – and if not seen by the sun regularly – an igloo can last for months?
Let the dogs take you on an adventure
Dog sledding is a deep-rooted tradition in the Lleida Pyrenees, although these days it is no longer a mode of transport but an opportunity to enjoy nature 'in motion'. You can book a ride through several local companies, as well as resorts such as Port del Comte, while Baqueira Beret also offers the option to do dog sledding by night. If you feel adventurous you can take the reins yourself, while caring for and respecting the animals is always an integral part of these tours.
Take a ride in a snow plough
A thrilling Snow Retrac ride offers a different way to see nature in all its splendour. Available at the Tavascan station, Snow Retrac is an adapted snow plough vehicle that allows it to reach some of the most spectacular viewpoints of Parc Natural de l' Alt Pirineu, the largest natural park in Catalonia and home to the region's highest peaks. Each journey offers spectacular views throughout and is accompanied by a specialist guide. Snow Retrac can take up to eight passengers.
'Snow gardens' for the entire family
There is no better place to have your little ones starting to familiarise themselves with the magic of winter than a 'snow garden'. All 11 resorts of the Lleida Pyrenees cater for families, with three of them being officially recognised by the Catalan Tourism Board as Family Holiday Destinations. Espot Esqui has special tracks for tubbing and sleighing, Port Ainé features a 7m-high Multi-Adventure Circuit for little explorers, while the Snow Children's Park at Boí Taüll offers a variety of workshops and crafts.
New for 2018-19, Jet2 operates a seasonal service from London Stansted to the airport of Lleida, which runs weekly every Sunday until 14 April. Prices start from £29 one-way incl. taxes.
Share This Article