Terrain Expansion, New Express Lift To Open At Mt. Rose Ski Tahoe This Season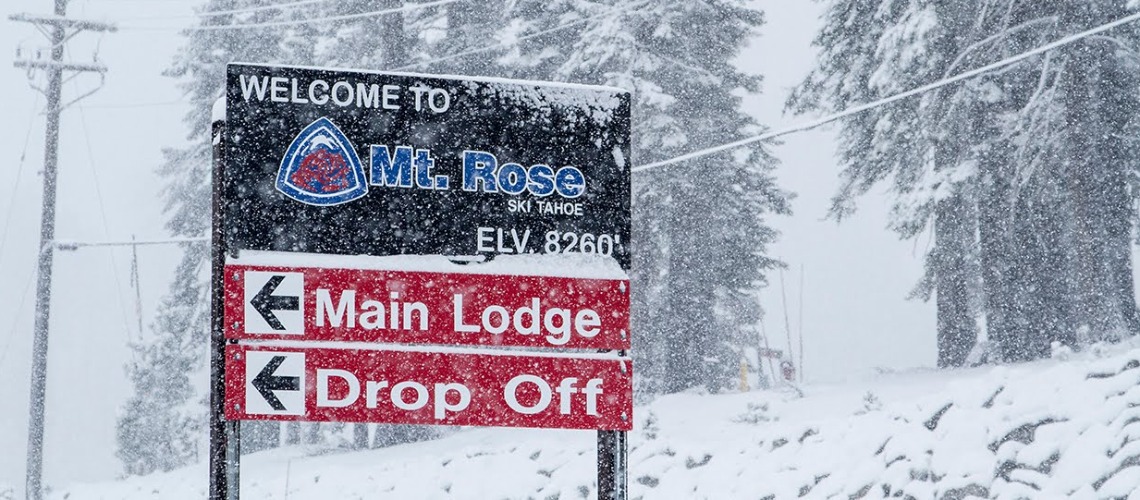 The largest capital improvement project in the history of Mt. Rose Ski Tahoe is moving full steam ahead with impressive progress well ahead of schedule.
Just 25 minutes from Reno, Mt. Rose-Ski Tahoe's convenient location and outstanding terrain make it a locals' as well as visitors' favorite. Rose can boast Lake Tahoe's highest base elevation at 8,260 feet ensuring supreme snow conditions even on the warmest spring days and the resort's 1,200 acres feature an ample variety of runs ideal for every level of skier & snowboarder. The legendary Chutes offer 1,500 vertical feet of north / east facing extreme terrain with some of the longest continuous vertical in North America (40 to 55 degree runs for over 1000').
The resort's new Lakeview zone ($7.5 million on-mountain expansion) will enhance and change the way skiers and riders experience the mountain with the new Lakeview Express lift catering to low-level and intermediate skiers & snowboarders. The new Lakeside trail will feature expansive views of Lake Tahoe and now provide the preferred route to access the popular Around the World trail. Much of the dirt work is finished for the Lakeview Express high speed lift, and extensive foundation prep is nearing completion.
The expansion of the Lakeview zone, trail improvements and the addition of the new express chairlift will have a transformative effect on the way people access that area of the mountain," said Mike Pierce, Mt. Rose Ski Tahoe marketing director. "Skiers and riders of all ability levels will enjoy expansive views of Lake Tahoe that they haven't had before, and the new Lakeside trail is sure to quickly become a favorite of many thanks to its gentle wide flow complimented by stellar lake views."
The new Lakeview chairlift will open during the 2022-23 winter season as weather and snow conditions permit. The beginner-rated Lakeside trail will create another, more suitable route from the top of the Lakeview lift to the Around the World ski trail, giving novice skiers and riders greater ability to enjoy lake views while accessing beginner terrain
The other lifts on the mountain are also receiving a facelift with a fresh modern paint scheme and Low voltage drive updates on the fixed grip chairs.
Share This Article