TechnoAlpin Says "We Are Ready For The Future" With Snowfactory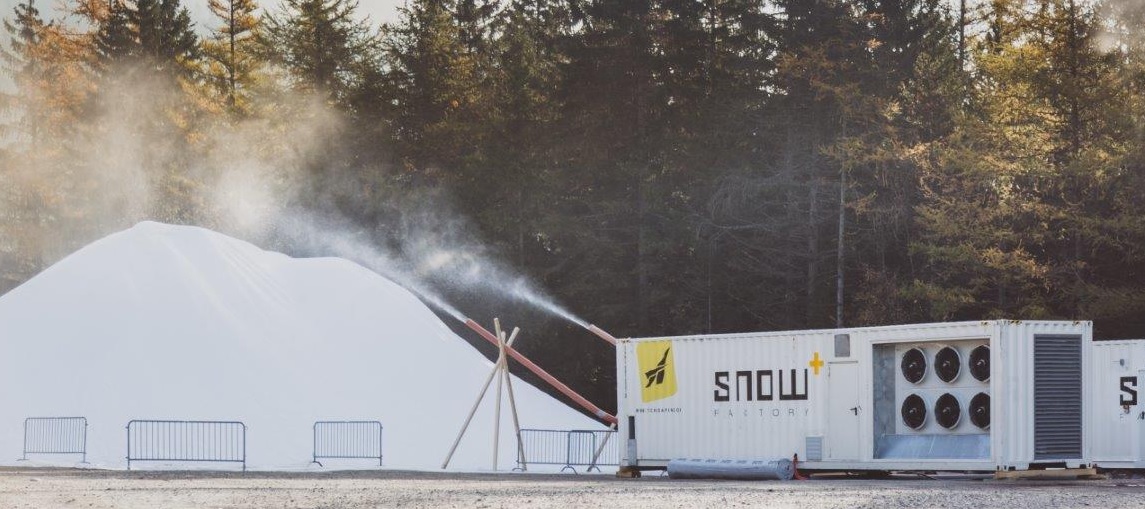 The Snowfactory is probably one of the most versatile snow producers made by TechnoAlpin, given the fact that it is used for such a wide and diverse range of applications. From rooms designed to recreate a special winter atmosphere and snow coverage aimed to guarantee that FIS/IBU world championships can go ahead right through to tests in industry, the Snowfactory is used wherever snow has to be made at temperatures above freezing point. This does not mean that the machine will replace the classic snow producers, however, and should certainly not be interpreted in this way. It is not so much a replacement as an addition, allowing every TechnoAlpin customer to be offered the right snowmaking solution. Product manager Benjamin Pötz has been working for TechnoAlpin since 2009 and is convinced of the benefits. "Even in 2020, with the added challenges posed by the coronavirus pandemic, we were able to prove that we can overcome any difficulty with the Snowfactory and solve any problem encountered by our customers," he said.
Estonia opts for the Snowfactory
A reliable basis for planning is one of the most important factors for ski areas when deciding to invest in a Snowfactory. Ski areas can guarantee their opening times through the supplementary use of this snow producer. The Klante ski complex in Winterberg (DE) expanded its Snowfactory fleet to a total of four in 2020, for example, guaranteeing a sure start to the season before Christmas. And the ski areas of La Bresse (FR) and Charmey (CH) also purchased a Snowfactory last year.
There was a new customer for TechnoAlpin and the Snowfactory in the Nordic countries in 2020. Our new customer Tehvandi Sports Center in Estonia was suitably impressed with the Snowfactory and is now relying on the power of the SF210. This makes it possible to guarantee that the cross-country ski trails and ski jumps will be open for the winter sports enthusiasts.
67 Snowfactory systems have already been permanently installed by TechnoAlpin all over the world. There are also many temporary installations. "The upshot of this for us is that we can solve the problems our customers have been grappling with for several years," continued Benjamin Pötz with pride. The experienced product manager is looking to the future with confidence. "I am convinced that the experience we have gathered over the last few years, together with the necessary portion of creativity, will also open new doors and enable new solutions," he added, "and I am already looking forward to that."
Share This Article