TechnoAlpin - Major: Project For Ellmau Ski Area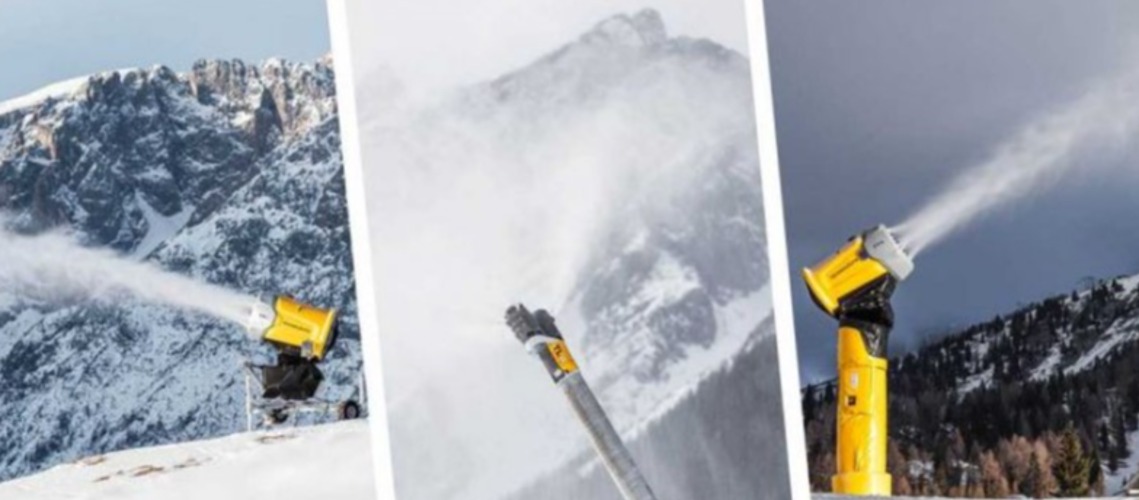 Simply positioning the right snow guns isn't enough for efficient snow production in a ski area. Instead, it is necessary to precisely coordinate all components of the snowmaking system. In addition to the various snow guns and the control system, TechnoAlpin also develops all upstream and downstream system components such as water storage tanks, pumping stations, field lines, pits and much more. TechnoAlpin is once again demonstrating its expertise in the manufacturing of turnkey systems with a major project in the SkiWelt - Ellmau ski area.
The ski area in the Austrian region of Tyrol is characterized by its wide range of offers for families, experts and connoisseurs. As part of the major TechnoAlpin project, the existing snowmaking system is being modernized and expanded to guarantee efficient snowmaking for the entire ski area.
In addition to this, the company is planning a new building and reservoir expansion. As part of the field line construction, which forms the foundation of the snowmaking system, a line network of around six kilometers long will be laid and a total of 64 new snow and slide valve pits will be provided. A new pumping station and 21 cooling towers as well as the recently built reservoir with a volume of 140,000 m³ ensure the water supply to the ski area.
In addition to 20 TL series lances, 31 TT10 tower guns will also be provided as part of the project. Collectively, they guarantee the best snow quality, optimal use of resources and maximum user-friendliness with unique technology and unprecedented simplicity. The innovative TT10 tiltable tower also has the advantages of a tower-mounted machine with the user-friendliness of a mobile fan gun.
Share This Article