TechnoAlpin: 3 Zinnen Dolomites - Long-Term Partnership And Escalating Success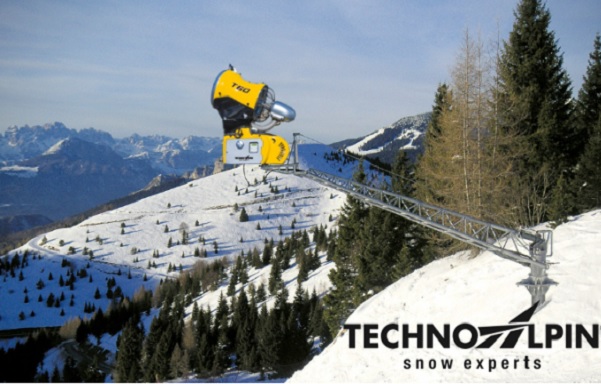 The ski resort of 3 Zinnen Dolomites has been nurturing a close partnership with TechnoAlpin for more than 25 years. The mountains at the ski resort enjoy the continuous benefit of leading-edge innovations in TechnoAlpin technology.
No other ski resort in the Dolomites was able to open for the 2018 ski season as early as Three Peaks Dolomites. The ski resort is always striving to guarantee the skiers optimum slope quality. This is also reflected in its success in that the ski resort has recorded an annual increase in skiing of 15-25%in the last few years. The expansion in the range of slopes resulted in an increase in winter sales revenue of over 50% from 2014 to 2016.
The ski resort knows how to meet the higher standards required of slopes by the skiers, having installed a total of 87 new fan guns and 12 new snow lances in 2018. A new pumping station was also built, accommodating a total quantity of nine pumps. The aim of the new pumping station is to reduce the initial snowmaking time to 40 hours which must be a record. The planned expansion will transform the ski resort into the only one in the whole of the Dolomiti Superski area to extend beyond the Italian borders to connect two countries and three regions.
The special feature of the project is the fact that the water pipes for the pumping station are made of stainless steel, a first on Italian soil. The pumping station is considered the beating heart of a snowmaking system, which is why the material used for the pipes is of particular importance. The stainless steel pipes are corrosion-free and extremely durable.
This snowmaking system is the most powerful system in the whole of Italy. This has only been possible thanks to the advanced snowmaking system with state-of-the-art TechnoAlpin technology.
"Snowmaking technology is vital for the survival of a ski resort"
Rudolf Egarter is Technical Director of 3 Zinnen AG and is convinced that the quality of the slopes is the main draw for visitors and that the snowmaking system has therefore also contributed to the success of Three Peaks Dolomites. "Snowmaking technology is vital for the survival of a ski resort," he said. "The snowmaking system is indispensable, especially with regard to the security of the business in the longer term. Ski resorts invest large sums of money so they also need high takings, and snowmaking systems offer them a fast track to the slope status which they want to offer their customers." The quality of the snow has also improved in recent years. "The snow made by the machines is much easier to handle in the slope grooming process and the visitors are now also asking for compact slopes. If the snow quality is right, even less experienced skiers are able to tackle more difficult slopes."
The ski resorts at Three Peaks Dolomites have been relying on TechnoAlpin for over two decades. When deciding on suppliers, it is always essential to understand how they work. "It is not the long-term nature of a partnership that is key," added Egarter, "but the quality must always be right. Not only the quality of the snow producers. What we like about TechnoAlpin is the way in which the company solves problems and we also appreciate the availability of the spare parts. This is a big advantage of TechnoAlpin. It is a very efficient company, from the machines to the after-sales service."
Share This Article