Sync Performance Announces The Sync Team For 2020 - 21 Season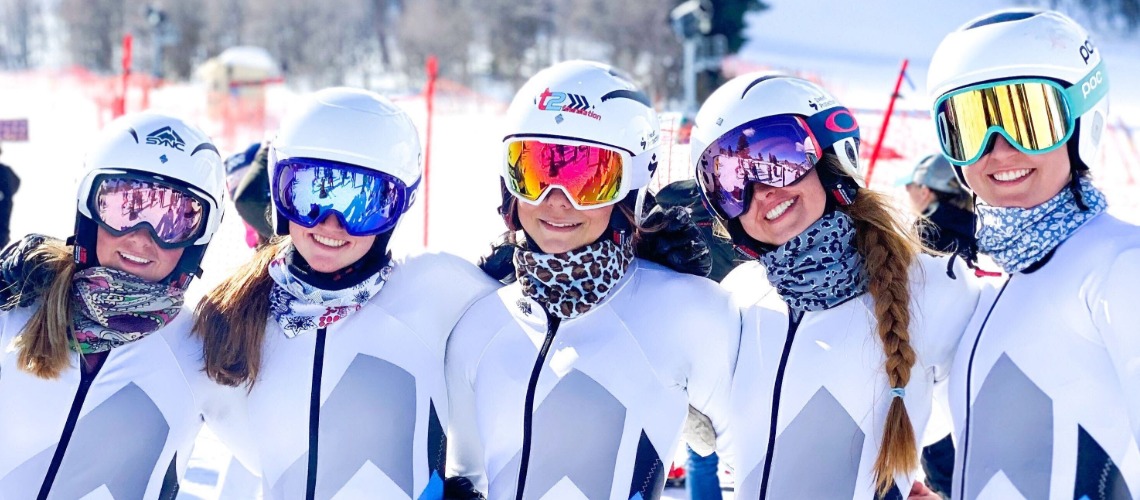 SYNC Performance, provider of technical apparel, protective ski race equipment, and travel bags based in Vail, Colo has announced the SYNC Team for the 2020/21 season.
"We are extremely excited to be announcing the athletes for the 2020/21 SYNC Team. Continued efforts to support junior ski racing is core to the foundation of SYNC. Our mission is to develop lifelong relationships with athletes who have dedicated their lives to the sport of ski racing, in the hope we can grow together for many years, and help them become leaders on their teams and in their communities," said Geof Ochs, SYNC Performance President, and CEO.
"Since 2014, SYNC has assembled a team of junior ski racers to support each season. From the over 400 applicants, we choose 12 who demonstrate the ability to excel at ski racing while also balancing their school work and being an active member in their community. SYNC Team alumni have gone on to race in World Cups, Europa Cups and become NCAA Champions. We are proud to support such a talented group of up and coming ski racers."
"The SYNC team consists of promising young ski racers who demonstrate the ability to excel on and off the mountain. With the help of these exceptional athletes, SYNC is able to put performance above all other measurement and deliver a unique product built for the athlete."
The SYNC Team provides support through financial aid and equipment for athletes, from U16 to U21, who are pushing their limits to reach their best performance in the sport. Through the SYNC Team, the brand receives instant feedback about what is working on and off the hill and what is not. This relationship is essential to the success of the brand and bringing products to market that benefit all athletes.
This 2020/21 team is made up of the following athletes:
Ava Sunshine Jemison (02)

Burke Mountain Academy

Gabi Holm (02)

Ski and Snowboard Club Vail

Alison Cornelius (02)

Aspen Valley Ski Club

Sophia Tozzi (03)

Jackson Hole Ski and Snowboard Club

Mary Bocock (03)

Rowmark Academy

Dasha Romanov (03)

Sun Valley Ski Education Foundation

Jack Reich (02)

Ski and Snowboard Club Vail

Fletcher Holm (02)

Ski and Snowboard Club Vail

Jay Poulter (03)

Stratton Mountain School

Jordan Simon (03)

Steamboat Springs Winter Sports Academy

Cooper Puckett (03)

Steamboat Springs Winter Sports Academy

Nick Kirwood (04)

Ski and Snowboard Club Vail
"Over the years, the SYNC Team has grown to be of vital importance to the SYNC universe. Ultimately, the athletes gain complete control of the brand and provide insights that help direct the future of the brand," explained Michael Resnick, SYNC Team Manager.
Share This Article