Sweden Names 2018/19 Alpine National Team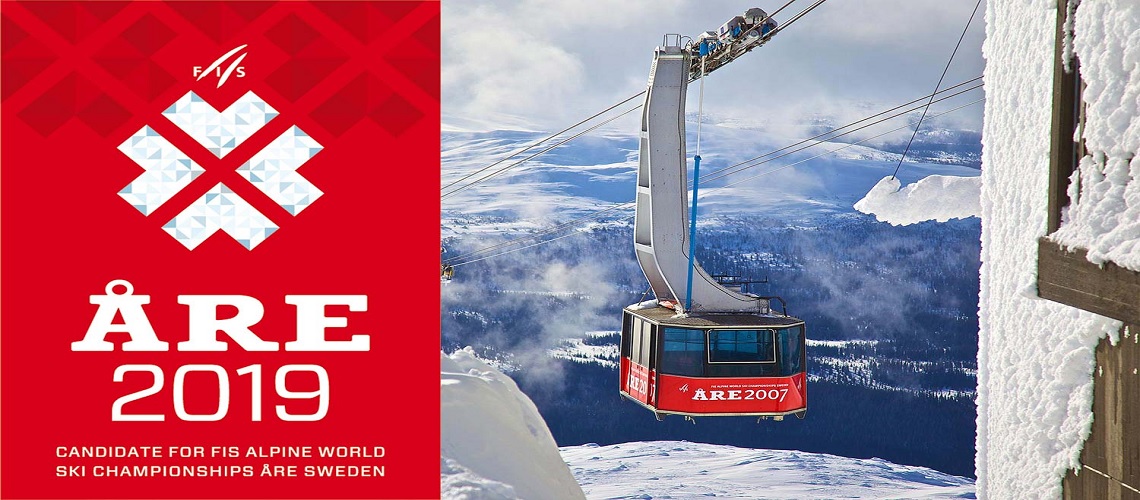 The Swedish Ski Association announced that there will be 23 ladies and 27 men who will compete for Ski Team Sweden Alpine in the 2018/19 season when the nation will play host to the 2019 Audi FIS World Ski Championships in Åre.
"It's always exciting to announce a new national team, as it is a kick off for the season. We have developed a team that we really believe in for the coming championship season and home World Championships in Åre. It is the group that gives us the absolute best conditions for producing results while building for the future," said Alpine Director Tommy Eliasson Winter.
Ladies' Training Group 1
1. Frida Hansdotter
2. Estelle Alphand
3. Anna Svenn-Larsson
4. Emelie Wikstroem
5. Sara Hector
Ladies' Training Group 2
1. Ylva Staalnacke
2. Magdalena Fjaellstroem
3. Nathalie Eklund
4. Lisa Blomqvist
5. Charlotta Saefvenberg
6. Sara Rask
7. Elsa Haakansson Fermbaeck
Ladies' Training Group Speed
1. Kajsa Kling
2. Lisa Hoernblad
3. Lin Ivarsson
4. Helena Rapaport
Men's Training Group 1
1. André Myhrer
2. Mattias Hargin
3. Matts Olsson
4. Mattias Roenngren
5. Gustav Lundbaeck
6. Kristoffer Jakobsen
Men's Training Group 2
1. Emil Johansson
2. Anthon Cassman
3. Jesper Ask
4. Dan Axel Grahn
5. Max-Gordon Sundquist
6. Hannes Grym
7. Filip Vennerstroem
8. Tobias Hedstroem
9. Filip Platter
10. Zack Monsén
Men's Training Group Speed
1. Alexander Koell
2. Felix Monsén
3. Olle Sundin
"We made a selection that will largely build for the future. We have tried to increase the number of skiers in order to prepare for future generational changes, and the selection we made made feels very good," said men's head coach Fredrik Kingstad.
See the full Swedish team naming, including ladies' and men's Training Group 3, here.
Share This Article