Sun & Ski Sports New Store Opening in Salt Lake City/Murray, UT– Hiring Event March 8th & 15th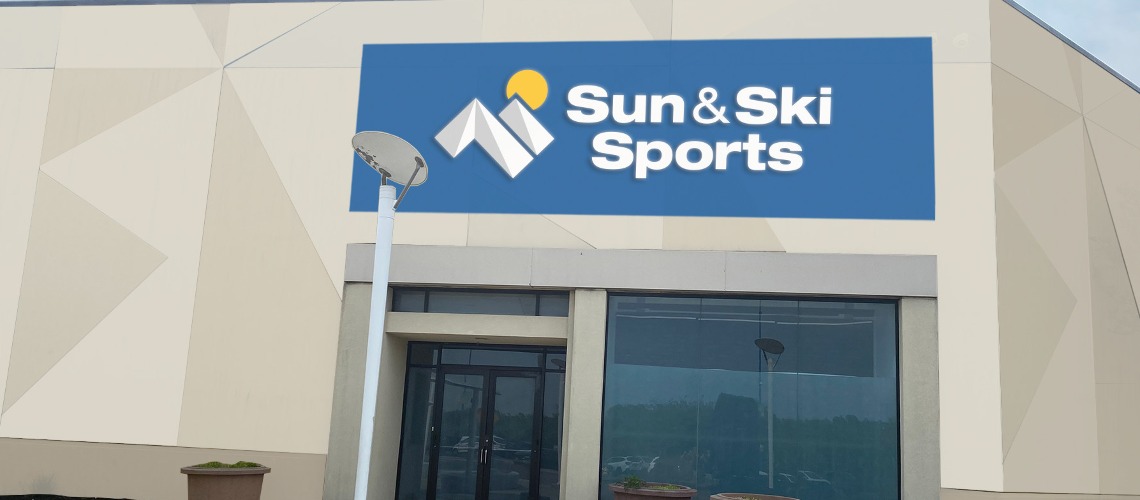 Sun & Ski Sports is excited to announce the opening of its 33rd store in Salt Lake City, UT. The new Sun & Ski Sports will be located in Murray, UT, directly across from the Fashion Place Mall. The expected opening will take place in April, 2023. In addition to the new Salt Lake City/Murray location, Sun & Ski Sports currently operates a sister store in Park City, as well as 31 other stores nationwide, and online at sunandski.com.
Sun & Ski Sports specializes in helping customers find the right equipment for their next outdoor adventure. Ranging in gear for the skier, snowboarder, cyclist, runner and lake enthusiast, to everyday casual apparel and footwear—no matter the activity, Sun & Ski Sports offers #AdventuresForAll.
Also included in the new Sun & Ski Sports Salt Lake City/Murray location will be a full-service ski, snowboard, and bike shop, offering professional services ranging from bike tune-ups to mounting bindings on a ski or snowboard. It will also offer daily bike, ski, and snowboard rentals. Annual seasonal rentals will start in August 2023.
The Fashion Place area in Murray, Utah borders the Wasatch Range to the east, the Oquirrh Range to the west, the Great Salt Lake to the north, and the Utah Lake to the south. Such diverse natural landscapes and proximity to mountains and lakes bring the opportunity to adventure. Many enjoy various outdoor activities in the area, ranging from hiking and climbing, to downhill biking, skiing, snowboarding, wakeboarding, and more. With a variety of adventures for all experience levels and personal interests, the Fashion Place area in Salt Lake City/Murray, Utah is the perfect location for the 33rd Sun & Ski Sports store. Customers can visit the retailer of outdoor sporting goods and professional outdoor gear services before embarking on their next adventure.
Sun & Ski Sports – Salt Lake City/Murray will offer some of the most trusted and leading outdoor brands, including Cannondale, Rocky Mountain, ON, Hoka, Salomon, Hey Dude, Birkenstock, Smith, Burton, K2, Patagonia, The North Face, Thule, Rossignol, Kuhl, Hyperlite, Spyder, Billabong, and Smartwool.
Along with bringing outdoor adventures closer to their customers, opening this location will bring many jobs to Salt Lake City/Murray. Multiple full and part-time positions are available, with training and benefits for eligible positions.
In search of talented individuals to join their team, Sun & Ski Sports is hosting two hiring events before their new store opening. The first hiring event will occur on March 8, and the second on March 15. All Salt Lake City locals who believe in making outdoor dreams come true by providing exceptional service are invited to attend. Both hiring events will take place between 9 am-4 pm, at the 93.3 The Bull Studios - 434 Bearcat Dr, South Salt Lake, UT 84115 (801) 485-6700.
"Sun & Ski Sports aims to be where our customers live and play," says Sun & Ski Sports President Karl Salz. "We're excited to bring our large product and service assortments to the Fashion Place area in Salt Lake City/Murray. Our presence here will allow us to continue helping our customers get the gear they need for embarking on unforgettable adventures."
Share This Article