Sun Peaks Lifts Already Turning, Time For Wine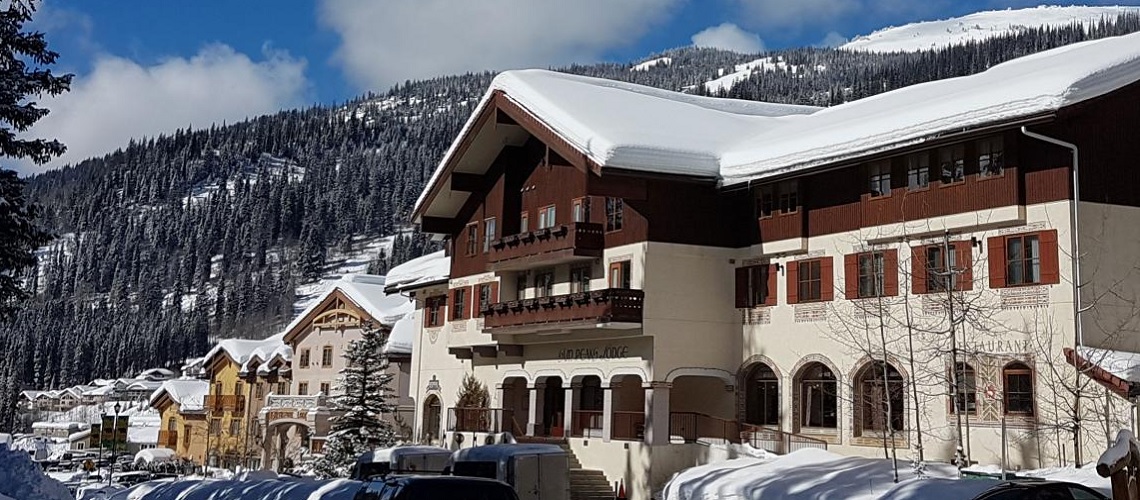 This December, Sun Peaks is partnering with Oliver Osoyoos Wine Country to bring Savour the Sun, a weekend of food, wine and winter adventure. Anchored to three signature evening events, snow lovers will spend the day exploring Sun Peaks' winter wonderland then continue on to delight their palate tasting rare and terroir expressive wines from the Oliver Osoyoos region paired with cuisine featuring BC ingredients - carefully curated by Sun Peaks' culinary team. Savour the Sun will be hosted at Sun Peaks Resort, December 7-9, 2018.
The weekend will bring some of the region's most celebrated winemakers to the popular mountain destination. Anchored to three signature evening events, snow lovers can spend the day on the slopes before savouring rare and expressive wines paired with delicious food created by the Sun Peaks Resort culinary team.
SAVOUR THE SUN AT SUNBURST - FRIDAY, DECEMBER 7
The festival weekend kick-starts with Savour the Sun at Sunburst Bar + Eatery, a ski-in ski-out, mid-mountain reception with a focus on a private collection of hard-to-find wines presented and poured by the winemaker. This intimate event will allow you to engage with each winery, learning the nuances of their winemaking philosophies and discovering the passion behind their rare and unique wine portfolio. Wine tastings will be paired with delicious food stations and spectacular views of the slopes and the valley beyond, making this a stunning location for a unique wine tasting event.
SAVOUR BUBBLES - FRIDAY, DECEMBER 7
For those looking for a more informal evening, Savour Bubbles is a progressive-style tasting at Masa's Bar + Grill focusing on sparkling wines and terroir expressive varietals from nine Oliver Osoyoos Wine Country winemakers. Carefully selected wines will perfectly pair with the international flavours prepared by the Sun Peaks culinary team, a great way to kick off a weekend of food, wine and ski, and music!
UNCORK YOUR SENSES - SATURDAY, DECEMBER 8
Uncork Your Senses at The Annex rounds out the weekend with an elegant evening of food and wine, featuring twelve of the region's most respected wineries. Explore a cornucopia of food and wine while discovering the diversity of Oliver Osoyoos Wine Country and the BC culinary scene. Host venue, The Annex, is the mountain's popular day lodge (newly renovated!) within the vibrant village base that will be transformed for the evening festivities.
Share This Article