Sugar Bowl Resort To Open Sugar Rush Tubing & Snow Play Park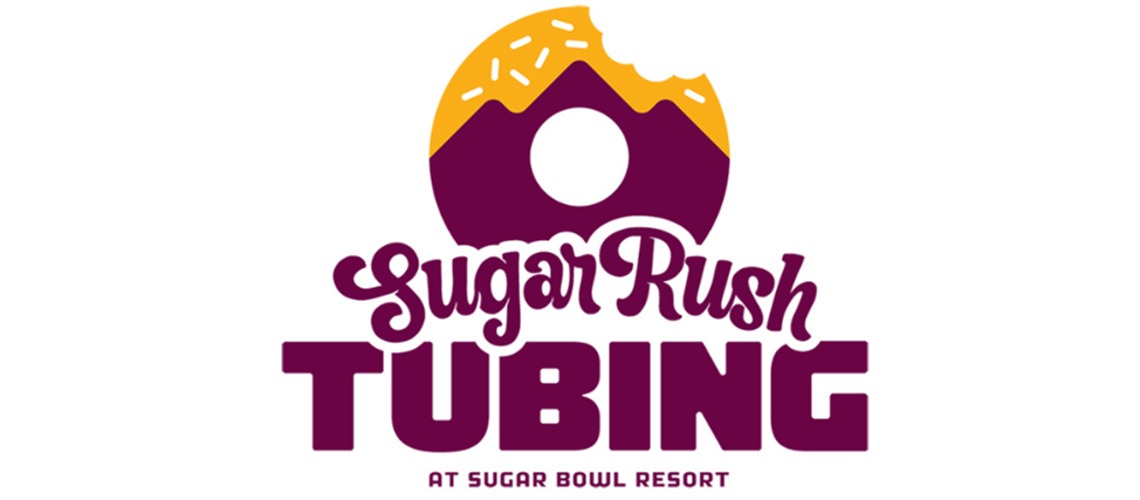 Get ready for a Sugar Rush! Sugar Bowl Resort's new tubing and snow play park is opening this winter. Featuring thrilling tubing lanes that will get your heart pumping, an experiential snow play area for the littlest snow lovers, and goodies galore – from donuts to funnel cake, candies to hot cocoa, and warm libations for those of age – there's fun for everyone at the Sugar Rush Tubing and snow play park.
"Sugar Rush was created to give our guests another awesome way to have fun in the snow," said Jon Slaughter, Sugar Bowl Resort executive director of marketing. "Tubing is an exhilarating way to get down a hill, and requires absolutely no skill or experience. Paired with the true 'sugar rush' served up by our onsite food and drink service, this is a really sweet addition to the Sugar Bowl experience."
Open on weekends and holidays beginning December 17, 2022, tubers will slide, spin and charge their way down Sugar Rush's 625-foot long tubing lanes, then be ferried back to the top by a covered moving carpet lift to do it all over again, and again. In the snow play area, a rotunda, mini-tubes and Burton Riglet boards will make it fun for the youngest snow enthusiasts.
Two-hour tubing sessions will be available from 10:00 a.m. to 5:00 p.m. on weekends and holidays, with an additional two-hour session planned on Saturdays from 5:30 p.m. to 7:30 p.m. Daily operations are planned Dec. 17, 2022-Jan. 1, 2023, Jan. 14-16, 2023 and Feb. 18-26, 2023.
The cost for a two-hour tubing session is $40 per person for guests 42-inches or taller, and advance reservations are recommended. Walk-ups will be sold as space is available, but limited to predetermined time slots, so guests are encouraged to arrive at the start time to enjoy the full session.
The snow play area is also available in two-hour sessions and is $20 per person. Kids under 42" are welcome in the snow play area and must be accompanied by a parent or guardian.
Sugar Rush Tubing is located at 350 Sugar Bowl Road, Norden, CA 95724. When entering the Mt. Judah resort entrance, Sugar Rush Tubing and snow play is accessible from the right side of the road.
Share This Article