Styria's Cable Cars: On The Road To Success Between Investments & The Energy Crisis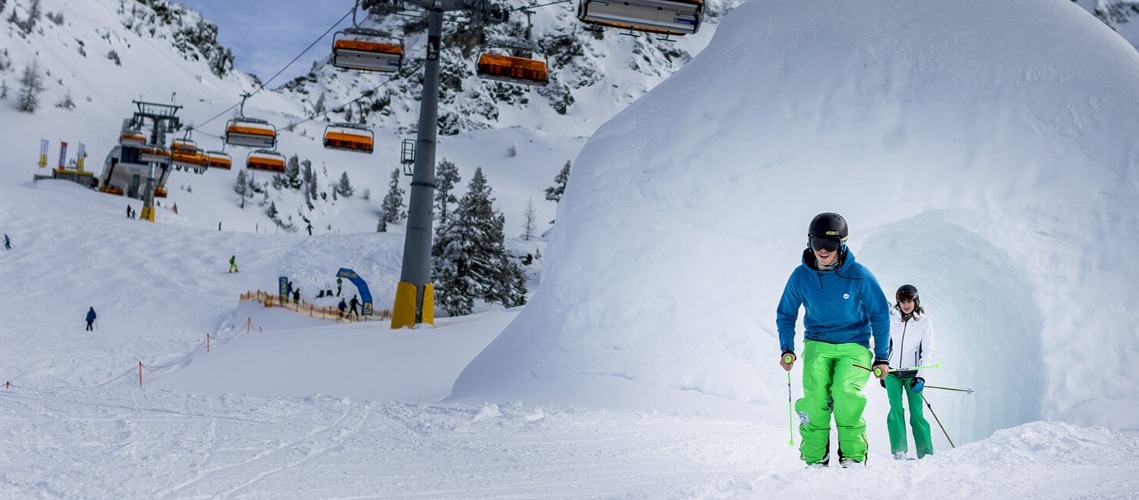 Cable car operators defend themselves against the accusation that artificial consumption is pure luxury in times of the energy crisis. Because when the lifts stand still, winter tourism comes to a standstill and thousands of jobs are endangered.
As soon as Corona seems to have been mastered and people have been well prepared for the winter in terms of the pandemic, the next crisis is already on the horizon: The time with the highest turnover for ski areas and cable car companies naturally falls in winter and therefore precisely at the time when there is an intensification of the energy crisis is feared. Savings or even "energy control" are in the air, i.e. the state-mandated rationing of electricity, gas, etc. in an emergency. "In addition, cable cars and snow cannons are portrayed in the media as a bogeyman, as energy guzzlers that uselessly waste electricity while the apartments stay cold," says Fabrice Girardoni, chair of the cable car companies' specialist group.
High added value and almost 49 million investments
The cable cars form the base on which the added value in winter tourism rests. If you add up larger and smaller ski areas in Styria, you come to almost 49 million euros in investments made for the coming winter season. Half of this went to the cable cars themselves (new combi lift on Rittisberg and new 10-seater gondola lift on Galsterberg), the rest went into maintaining the slopes, gastronomy, parking lots, but also sustainable projects such as e-charging stations or photovoltaics.
Snowmaking technology accounted for 16 percent of the investments.
"The tourism and leisure industry has recently proven to be a robust support for the economy and is almost back to the pre-crisis level," emphasize Simone Harder and Robert Steinegger from the Institute for Economic and Location Development Styria (IWS). "Especially in energy-intensive winter tourism, there must be cost-cutting measures for companies so that winter operations can start in an affordable form for the population."
In addition, summer tourism is also experiencing an upswing: the summer mountain railways recorded just under a million trips - an increase of 5 percent compared to the previous year.
Snow cannons are not a "luxury"
It is obvious that snowmaking requires electrical energy. "Often, however, the use of this technology is seen as a superfluous luxury, and a comparison is drawn with the power consumption of Christmas lights," says Girardoni. But that is a fallacy: "Without lights, Christmas still takes place, but without snow there is no winter tourism."
The use of snow cannons is what makes the operation of ski areas profitable in the first place, since the length and location of the winter season can be guaranteed in this way. "The millions in investments that trigger a cascade of value creation in the regions would be unthinkable without technically produced snow." Not having snow would be like running a swimming pool but leaving out the water, says the chairman. The comparison also fits well in terms of the numbers: the energy required to operate a municipal indoor swimming pool can certainly be compared to that of the annual snowmaking of the slopes of a ski area. A small ski area with 30 hectares of slopes, for example, requires 30 percent less electricity than the indoor pool. "One thing is certain: Neither swimming nor skiing is systemically relevant,
Share This Article