Standard Process Sponsors Colin O'Brady's Bold Effort To Shatter 50-State High Points Record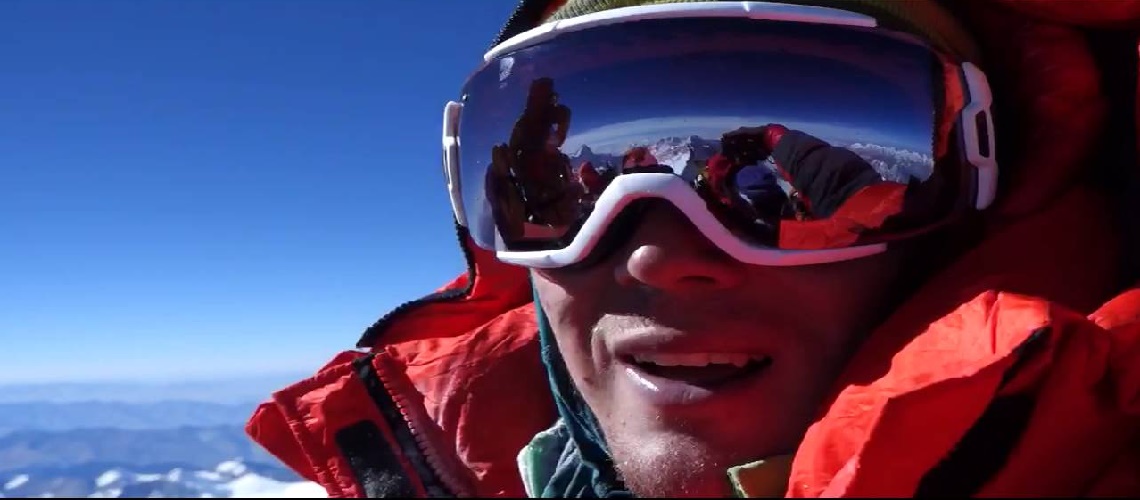 Standard Process has announced its sponsorship of Colin O'Brady, professional endurance athlete, and his goal to shatter the 50 state high point challenge record in 2018. As part of being the exclusive nutritional supplement partner, John Troup, PhD, will lead the clinical team at the Standard Process Nutrition Innovation Center in working with O'Brady to strengthen his fitness, upgrade his health, and prepare his body to meet this rigorous challenge.
Colin O'Brady is a two-time world record holder, professional endurance athlete, and motivational speaker. Raised in Portland, OR Colin cultivated a passion for adventure in the outdoors. His success in swimming led him to Yale University. Tragically, Colin suffered a severe burn accident in 2008; doctors warned he might never walk again normally. Determined to beat the odds, after months of extensive rehab Colin amazed the sporting world with a win at the Chicago Triathlon, his first ever race. After years as a professional triathlete, he turned his attention to the mountains. In 2016 Colin conquered the speed records for the Explorers Grand Slam and Seven Summits, a global mountaineering challenge to climb the tallest mountain on every continent including Mt. Everest and ski to the North and South Poles.
The 50 state high point challenge, which dates back to 1966, is a race against the clock to climb the highest peaks in all 50 states. The current record is 41 days. O'Brady's aim is to complete this adventure in under 25 days, averaging a minimum of two high points per day. His preparation will end in May and his attempt at the record begins in June.
"We are excited to sponsor Colin and his ambitious effort to break the world record of 41 days to complete the 50 state high point challenge," said Charles DuBois, Standard Process president and CEO. "While he is a lifelong user of Standard Process whole food supplements, it is his story and his accomplishments that inspire us. He uses his athletic pursuits to fuel his charitable work, encouraging others to lead active, healthy lives and pursue their biggest dreams."
Born on an organic farm in Olympia, WA, O'Brady is a lifelong advocate and user of chiropractic and acupuncture services. After a near-death experience in 2008 where he suffered severe burns to nearly 25% of his body, he came back 18 months later by winning the Chicago Triathlon's Amateur Division in 2009. This led him to return to the mountains and launched his career as a professional endurance athlete. His world record achievements include an Explorers Grand Slam speed record and a Seven Summits speed record. He is a sought-after motivational speaker for Fortune 500 companies.
As part of the preparation for his 50 state high point challenge, O'Brady will work with integrative medical physicians and wholistic health practitioners at the Standard Process Nutrition Innovation Center.
"We are conducting extensive diagnostics that are critical to Colin preparing for such an arduous challenge," said Dr. Troup, Standard Process VP of clinical science, education and innovation. "This includes complete and specific systems analysis of the most important influences for his health, health status, and sports performance. By understanding the underlying status of his systems, we will be able to create a more personalized and precise nutrition, diet, and training program. Using integrative and wholistic assessments and approaches will ensure Colin is as healthy as he can possibly be as he prepares for his planned excursions. We want to ensure all of his systems are in top shape."
O'Brady's athletic goal reaches far beyond setting a new record. "This project is an open invitation to everyone to come explore what's in your own backyard, to celebrate public lands. We're actually calling it the 'Forrest Gump effect.' We want people to come out and participate – come stand on the top of your state's high point, run a mile or five with me on the trails, or just come meet your local community members. There is something in this project for everyone," said Colin O'Brady.
Standard Process is a family-owned company dedicated to making high quality and nutrient-dense therapeutic supplements for three generations. Standard Process focuses on achieving wholistic health through nutrition. From their organic, regenerative farming practice to their Nutrition Innovation Center research facility, Standard Process is committed to clinical science that advances health and transforms lives. From soil to supplement, there is a direct relationship between the earth, food consumed, and overall well-being.
Guided by the whole food philosophy of its founder, Dr. Royal Lee, Standard Process seeks to provide nutrients as found in nature, which Lee believed offered the highest natural potency and efficacy. Today Standard Process proudly carries on Dr. Lee's legacy and regularly grows more than 80 percent of the raw plant ingredients found in its products on its certified organic farm in Palmyra, Wisconsin. Using state-of-the-art manufacturing processes to retain vital nutrients within each ingredient, Standard Process manufactures its supplements in its certified organic manufacturing facility.
Share This Article