Spider Sabich's Killler Claudine Longet Lists Aspen Mansion For $59.5 Million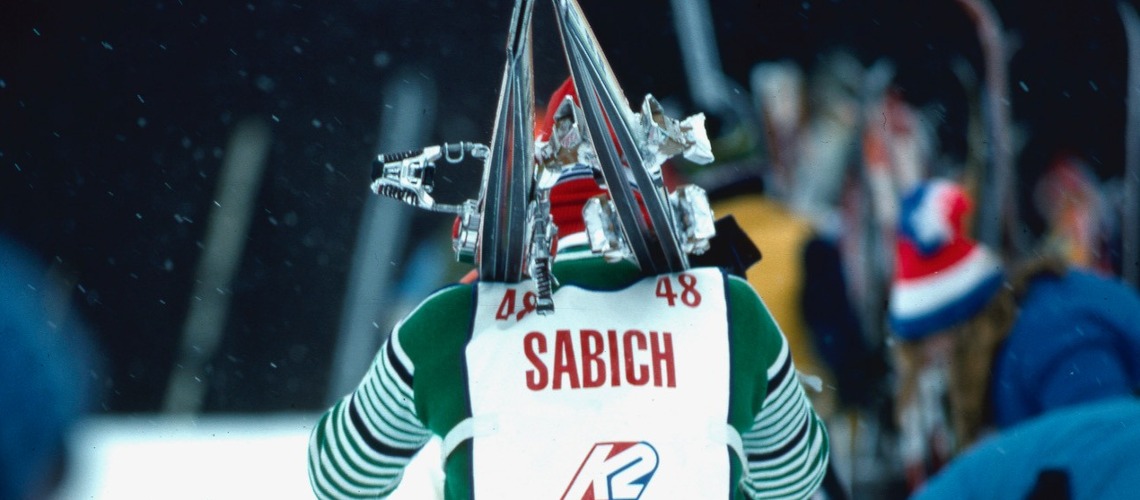 French-American singer and actress Claudine Longet has put her exquisite Aspen mansion on the market for a staggering $59.5 million, offering prospective buyers a chance to own a slice of alpine paradise. The luxurious property, nestled within the heart of the picturesque Aspen, has attracted attention not only for its opulent features but also its connection to the glamorous world of entertainment.
Longet was arrested and charged with fatally shooting her boyfriend, Olympic skier Vladimir "Spider" Sabich, at his home in Aspen, Colorado, on 21 March 1976. At her trial, Longet said the gun discharged accidentally as Sabich was showing her how it worked. Williams publicly supported Longet throughout the trial, paid for her legal defense team, and escorted her to and from the courthouse. Asked later about his unwavering support of his ex-wife, Williams said, "She is the mother of my children and we never stopped being friends. We just didn't want to be married anymore."
The Pitkin County Sheriff's Office and 9th Colorado Judicial district's investigative office made two procedural errors that aided Longet's defense: They took a blood sample from her without first obtaining a warrant, and they confiscated her diary without a warrant. According to prosecutors, the sample showed the presence of cocaine in her blood, and her diary reportedly contradicted her claim that her relationship with Sabich had not soured. To further muddle the prosecution's case, the gun was mishandled by weapons non-experts. As they were unable to cite any of the disallowed material, prosecutors used the autopsy report to suggest that when Sabich was shot he was bent over, facing away, and at least 1.80 m (6 ft) from Longet, which would be inconsistent with the position and relative distance of someone who is demonstrating the operation of a firearm.
The jury convicted her of negligent homicide and sentenced her to pay a small fine and spend 30 days in jail. The trial judge, George E. Lohr, allowed Longet to choose the days to be served, believing this arrangement would allow her to spend time with her children. She chose to serve most of her sentence on weekends. Critical reaction to the verdict and sentencing was exacerbated when she subsequently vacationed with her defense attorney, Ronald D. Austin, who was married at the time. Longet and Austin later married. As of 2023, they still live in Aspen.
After the criminal trial, the Sabich family initiated civil proceedings to sue Longet. The case eventually was resolved out of court, with the provision that Longet never discuss or write about the killing or the settlement
The mansion, spanning over 12,000 square feet, is a true embodiment of luxury and sophistication. Boasting eight bedrooms, each with its own en-suite bathroom, the residence offers ample space for both family and guests. The master suite, complete with panoramic views of the surrounding mountains, reflects the alpine beauty that Aspen is known for.
Sitting on a sprawling 10-acre lot, the estate boasts meticulously manicured gardens, walking paths, and serene outdoor spaces. A private pond, tennis court, and heated swimming pool are just a few of the many amenities that contribute to the property's allure. The mansion also includes a state-of-the-art fitness center, a wine cellar, and a home theater for entertainment.
What sets this mansion apart is its historical significance. Claudine Longet, once a prominent figure in the entertainment industry, lived in the house during the peak of her career. Her influence and elegance are still evident throughout the residence, adding a unique touch that resonates with fans of her work.
Real estate experts are keeping a close eye on the sale, as the Aspen property market has been known to attract wealthy individuals and celebrities seeking a luxurious mountain retreat. The proximity to world-class skiing, vibrant cultural events, and upscale amenities makes Aspen an unparalleled destination for those seeking both adventure and relaxation.
While the mansion's price tag places it in the upper echelons of the real estate market, its blend of celebrity history, architectural grandeur, and prime location is expected to generate significant interest among affluent buyers looking for an exclusive piece of Aspen's lifestyle.
As Claudine Longet parts ways with her iconic Aspen mansion, the property's next chapter is eagerly anticipated by both real estate enthusiasts and fans of the charismatic artist. The sale serves as a reminder of Aspen's enduring appeal as a haven for the rich, famous, and those seeking a taste of high-end mountain living.
Share This Article