Speed Skier Jan Farrell Plans New Specialised Training Program To Improve Performance For The 2019 Season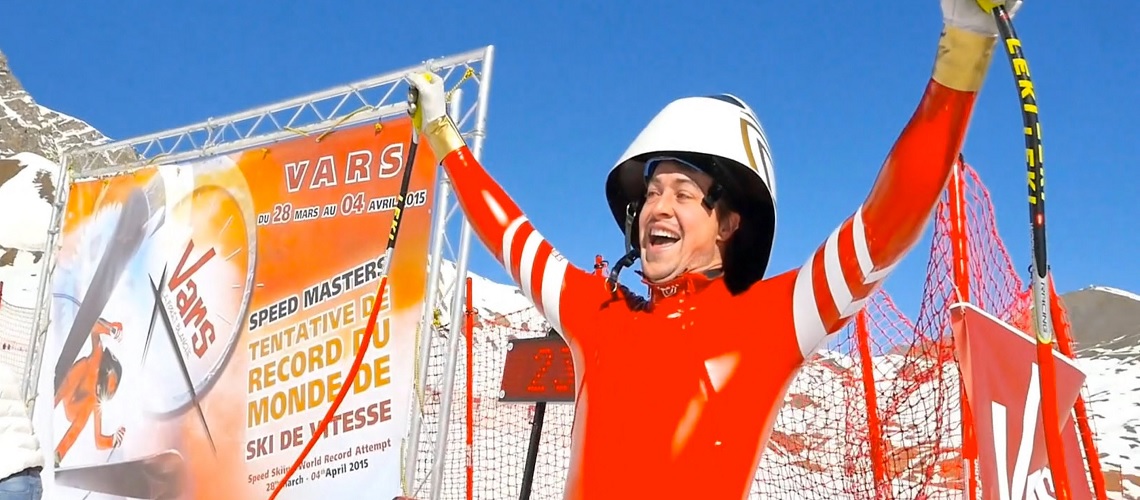 After finishing 5th overall in last year's FIS Speed Ski World Cup standings, Great Britain's highest ranked speed skier, Jan Farrell, has developed a revolutionary training regimen to ensure that the upcoming 2019 FIS Speed World Cup season is his most successful to date.

This off season, Farrell teamed up with the innovative sports training team at Iberian Sportech in Seville, harnessing the latest technology of sports analysis to develop a cutting-edge Speed Ski training program. Utilising advanced training apparatus like the Exentrix Smart Coach, a resistance tool used by top level international football clubs, the program strengthens ill-balanced muscle groups to prepare Farrell for shaving off precious hundredths of a second on the Speed Ski track.

Farrell said: "Thanks to my new training routines, I hope to maintain a more consistent static position at high speeds while adapting to changes in terrain and absorbing irregularities. I feel more balanced, but I'm spending less hours in the gym with better results, certainly promising"

In addition to strength training, Farrell has gone to new lengths to perfect his Speed Ski technique. Skiing from the top of a custom-fitted BMW M2, the 2014 Speed Downhill World Cup champion has been reaching speeds of 180kph at Jarama Circuit outside of Madrid. Instead of training in a wind tunnel like years past, Farrell is perfecting his body position on the track, while working to cut wind drag at high velocity.

"In competition, my runs only last for 15 seconds. But, by training on top of a speeding car, I can spend more time in my racing position, allowing me time to memorise the perfect form and test my new material," says Farrell. "It is the perfect preparation for skiing at more than 200kph."

As of November 1, Farrell has expanded his training to snow, helping the Spanish resort of Masella celebrate its earliest-ever opening. Farrell will continue to train on snow until the first World Cup event in Idre Fjäll, Sweden on February 7-9 as he aims to top his career-best speed of 231.66 kilometres per hour and compete for a FIS Speed Ski Crystal Globe.
Share This Article