Snowbasin Resort To Open On 7th December For 2017-2018 Winter Season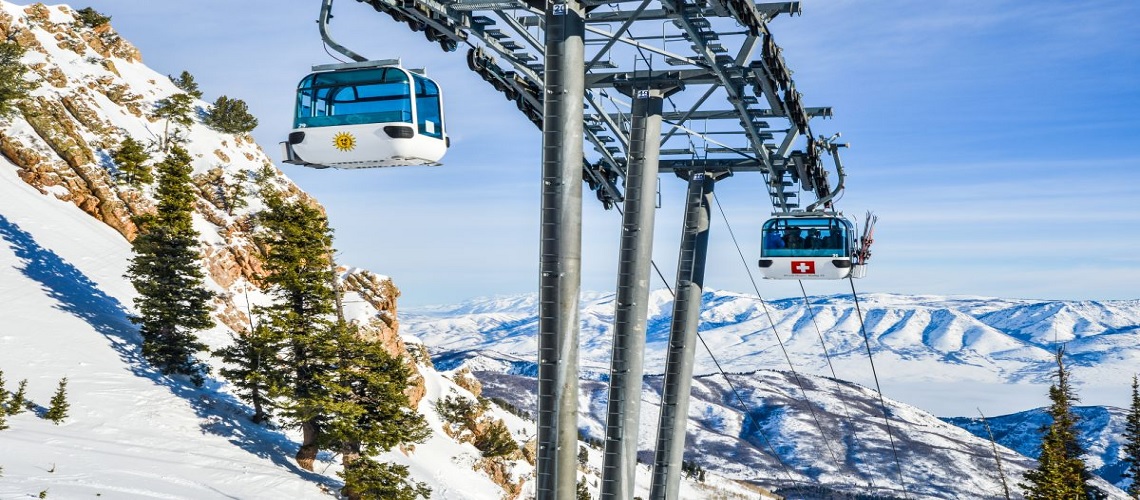 Snowbasin Resort will open to the public for the 2017-18 season on Thursday, December 7, with top-to-bottom skiing and snowboarding beginning at 9:00 am. With the recent snowfall combined with extensive snowmaking, Snowbasin Resort will offer trails accessed by three lifts; Needles Gondola, Littlecat Express and Middle Bowl Triple. The open runs include Sweet Revenge, Porky Traverse, Middle Bowl Traverse, Bear Hollow, Snowshoe, School Hill, Powder Puff and a small terrain park. The Grizzly Center will be open from 8:00am–5:00pm for all your tuning, shopping, and rental needs. The Activities Desk in Earl's will be open 8:30am–4:30pm for pass printing. Dining will be available at Needles Lodge, Earl's Lodge and the Cinnabar. For more details, check snowbasin.com.
This past summer, Snowbasin Resort upgraded the Wildcat triple chair to a highspeed6-pack now known as Wildcat Express. Snowbasin Resort will be celebrating this historic improvement on Saturday, December 16 with a ribbon-cutting ceremony at 9:00 am at the base of the lift. Join them as they celebrate the restoration of the 'Heart of Snowbasin.'
Early season lift ticket rates are available starting at $47 for Youth and $87 for Adults. Snowbasin Resort will continue to expand terrain coverage as conditions allow.Formore information, call Snowbasin Resort's Snow Phone at 801.620.1100 or visitwww.snowbasin.com for the latest updates.
Share This Article