Snowbasin Resort Reveals Full Summer Activities Programming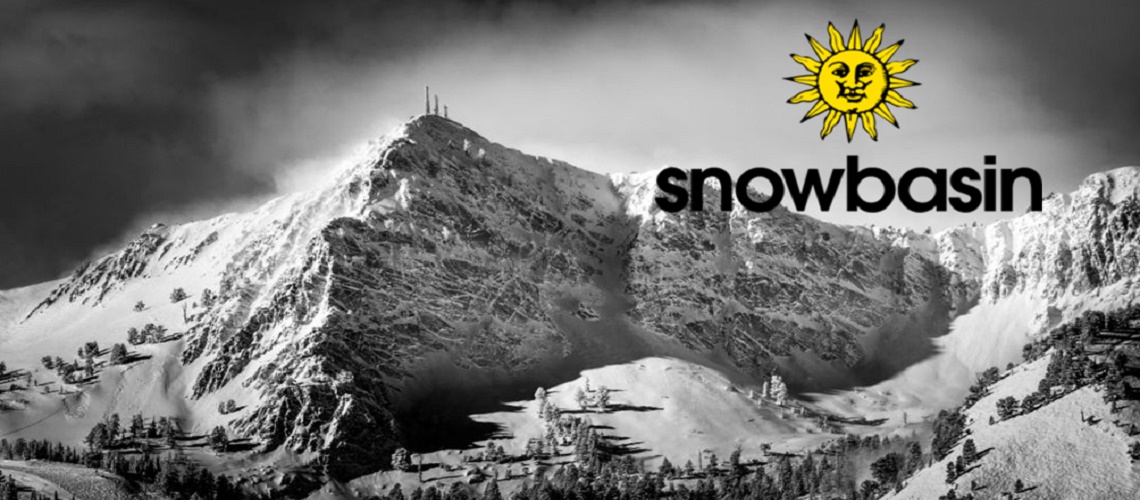 Snowbasin Resort has a great summer in store with free Blues, Brews & BBQ concerts, Mountain Top Yoga, scenic Gondola Rides, hiking, biking, delicious dining events, free Monday movie nights and more. Snowbasin is the perfect place for weekend outdoor activities.
The 2019 Blues, Brews & BBQ free concert series kicks off with Naughty Professor on Sunday, June 9 and runs through Sunday, September 8. The fun extends all summer long with crowd favorites and powerhouse bands like Andy Frasco, Reckless Kelly, Keller Williams, Dead Winter Carpenters, Kris Lager, North Mississippi All-Stars and more. To see the full schedule visit www.snowbasin.com/events.
After a successful Mountain Top Yoga debut last summer, Snowbasin is thrilled to offer two Mountain Top Yoga classes on Saturdays from June 22 through September 7. Guests begin their day with a 15 minute scenic gondola ride to the top of the mountain, where they will find sunshine, cool breezes and Zen. The one-hour yoga classes will combine breath and posture to attain a state of mindfulness. Afterwards, guests can check out the healthy post-yoga fuel options in Needles Lodge. Vinyasa Flow classes start at 9:15 am and the All Levels Sun Salutations classes start at 10:30 am. New this year, Yoga Summer Passes are available for $175. Without the pass, each class costs $20.
Scenic gondola rides, lift-served hiking and mountain biking (weather permitting) and weekend summer operations with the Kids Zone and Wildflower Mini Golf Course will start on Saturday, June 22 and run through Sunday, September 8 on Saturdays and Sundays.
This summer Snowbasin's new culinary team invites guests to delight in food experiences. Dining Discovery specialty dinners, featuring local ingredients and drink pairings take place on June 21st, July 26th, August 9th, August 15th, September 20th, and October 18th. On Sundays, starting June 23 the team will offer a Mountain Top Brunch, like none other. The culinary team provides the freshest local ingredients which are showcased across a grand buffet while culinary experts dazzle you with their preparation methods. This is a summer bucket list item you have to try in northern Utah. Reservations are required for both these dining occasions and can be made by calling 801-620-1021.
'Painting in Nature' classes are back on Earl's Patio taking place one Saturday each month. Save the dates June 22nd, July 13th and August 17th for a mid-morning 90 minute guided painting class and stay tuned for the pieces the group will be painting.
Snowbasin invites families to enjoy a free feature film on Monday evenings from July 1 - August 5th. The Wildflower Mini Golf Course, Kids Zone and Earl's Lodge will open at 6 pm, so families can make a night out of it with dinner, activities, and a free movie starting at dusk. The feature films are shown outdoors on the Blues, Brews & BBQ stage. To see the feature films visit www.snowbasin.com/events.
In addition to the Kids Adventure Zone open on Saturdays, Sundays, and during Movie Nights, on Sunday afternoons, parents can drop their kids off for a mountain adventure while they have a carefree time enjoying the free live music at Blues, Brews & BBQ. Every Sunday from July 7st – August 25th kids ages 6-10 head out on the mountain for a guided adventure from 3:00 pm – 5:00 pm. Each week has a different theme and includes scavenger hunts, learning to read compasses, artistic activities in the outdoors, learning about wildlife and more.
Share This Article