Smartwool Launch Men's AW21 Baselayers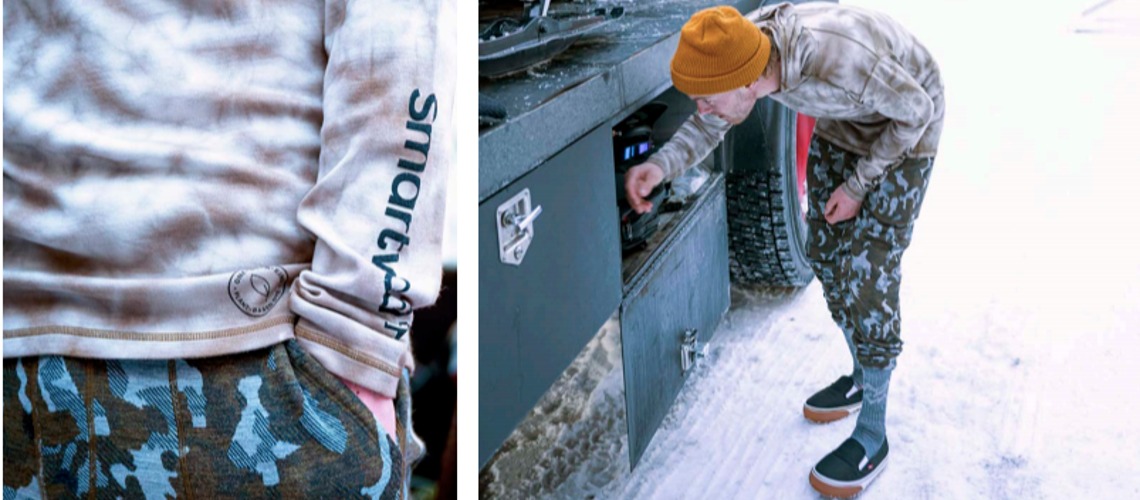 Smartwool's has introducted its AW 21 base layer collection, so comfortable it's the first thing you'll want to put on, and the last thing you'll want to take off. A good baselayer gets you outside. A great baselayer keeps you outside. It helps you summit the highest peaks, complete the toughest treks, and conquer the most advanced slopes. Designed from the inside out, Smartwool baselayers enable the body to move better, work more efficiently, and perform at a higher level in variable conditions by keeping you dry, warm and comfortable all day long. It is the most essential piece of apparel for Anything. Any wear.
Performance Base Layers
Intraknit Merino 200 series
Lightweight (200 g/m2) baselayers with ventilation and articulation perfectly placed to maximize thermoregulation, breathability, and ease of movement in high-intensity activities.
Classic Base Layers
Merino 250
Product Features:
Naturally helps insulate and regulate body temperature even in colder temperatures.
Offers natural moisture management, as Merino transports sweat away from the body in the vapor state.
Superior breathability to help keep you comfortable even when you're playing hard.
Merino and bacteria don't get along – helping to keep you odor-free and able to wear your garment multiple times before washing.
Plant Based Dye
Product Features:
Plant-based dying is an environmentally friendly process that uses dyes derived from plants and without the use of hazardous substances.
Plant-based technique uses less energy and water than synthetic dye techniques.
The plant-based dying process makes each item unique, so not two baselayers are the same.
This technique also means that colours may change and fade with time.
Made with responsibility sourced ZQ-certified Merino wool.
UPF 20+
Share This Article