Oneskee Launches Debut Kids Collection With Matching Styles For Adults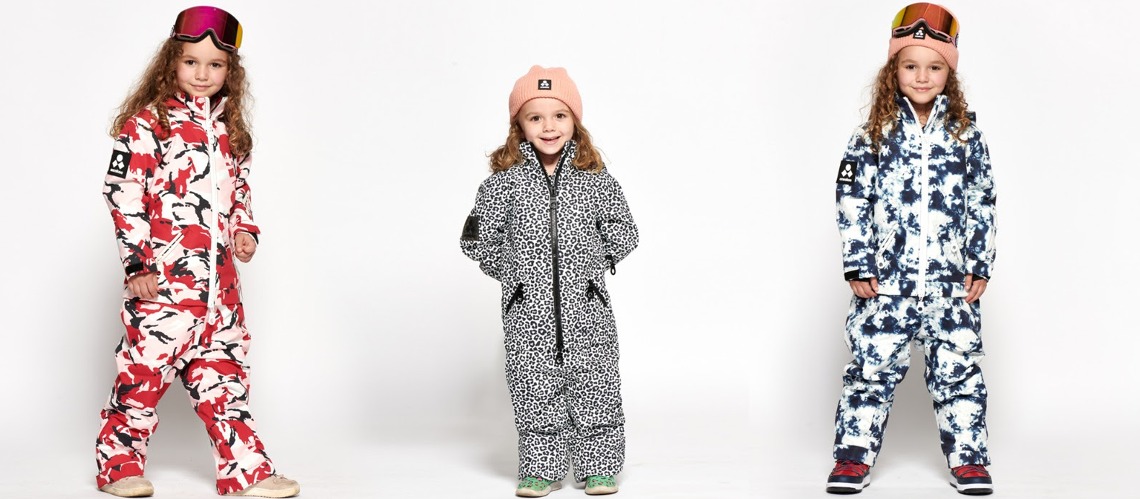 Leading snow suit brand Oneskee have unveiled their debut kids range, now available for ages 5 - 10 years old with matching styles for adults. The highly anticipated 'Oneskee Mini' collection features a selection of eye-catching designs for girls and boys, while also boasting Oneskee's all-new Acclimate™ Technology that transforms the one piece design into a jacket in just one simple zip.
Reflecting Oneskee's signature style of bold prints and modern silhouettes, the Oneskee Mini range boasts 3 styles for boys and girls respectively. With coordinating suits in the adults collection, the girls design's include a statement pink and red camouflage, a bold blue and white tie-dye, plus a signature black and white leopard print. For boys, there's a vibrant lime suit, a blue and white varsity style, and a special orange and blue NASA space suit design. The suits come in three size ranges, 5 - 6, 7 - 8 and 9 - 10 years old.
Perfectly blending style, comfort and performance, Oneskee have been pioneering the modern one piece snow suit for many years now and their long awaited move into kids signals an exciting season ahead. Tapping into the popular mini-me trend, their matching adults & kids range stays true to their cool brand identity which retains their high-specification technical functions. With the Acclimate™ Technology providing complete versatility to allow the one piece style to become a high performance jacket in just one simple zip around the waist, additional technical details include: 10k waterproof, 10k breathability, reinforced thumb holes, two way main zip, lift pass pocket and much more.
Launched in 2014 by brothers Scott & Josh Clifford, UK based Oneskee are pioneers of the modern one piece ski suit. Driven by an ethos of 'DARE TO BE DIFFERENT', they have reimagined the retro all-in-one look with cutting edge style, innovation and functionality, and have provided a new generation of skiers and snowboarders an alternative to the same old ski pants and ski jacket combination. Now available in over 200 countries, Oneskee boasts ranges for both men and women and their 2021/22 collection will feature their debut kids range as well as Acclimate, Mark V and Original Pro suits.
Share This Article