Smartwool Donates $1.5 Mil To Steamboat Springs Winter Sports Club To Fund New Chairlift At Howelsen Hill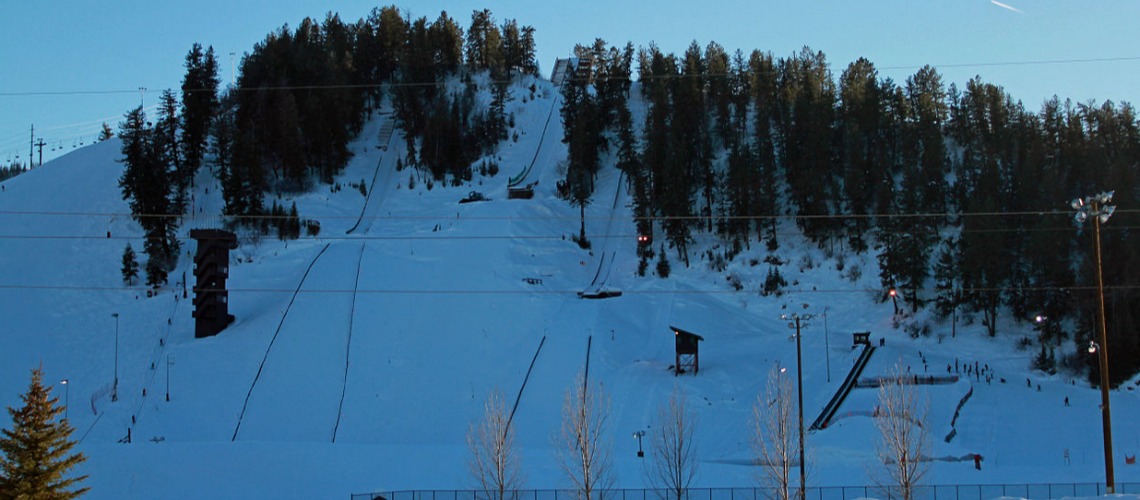 Smartwool, which, finishing its move this year from Steamboat Springs, CO, to Denver, gave the community a parting gift — a chairlift.
On October 21, the company announced a $1.5 million charitable gift from The VF Foundation to the Steamboat Springs Winter Sports Club to fund a new chairlift at Howelsen Hill, the oldest continually operating ski area in the U.S. The company left Steamboat after 25 years to join VF Corp. at its headquarters in Denver, CO.
The Barrows lift, to be installed for the 2021 season, will replace a decades-old, two-person chairlift with a fixed-grip triple chairlift.
"The community of Steamboat Springs inspired and helped drive the Smartwool brand to where it is today," said Smartwool President Jen McLaren. "Steamboat is at the heart of our brand ethos and skiing is the core of our brand's foundation. We're proud to support such a phenomenal community project that will promote the sport to the next generation of locals and encourage them to seek time outside as a source of mental and physical solace."
Home to the Steamboat Springs Winter Sports Club, Howelsen Hill has served as the training ground for more than 90 Olympians and is where thousands of local kids have learned to ski and ride. "It's a true community treasure and is at the center of Steamboat's recreational heritage," said Steamboat City Manager Gary Suiter. "This gift will not only aid the Sports Club in inspiring people to participate in the outdoors but will provide a substantial economic impact to town – making the mountain easier to access for visitors and residents."
The ski area has produced 89 Olympians in both alpine and Nordic events. With a vertical drop of 134 metres (440 ft), it has one chairlift, two carpets, and one Poma lift.The local youth ski team, the Steamboat Springs Winter Sports Club, practices at the area, along with various ski jumpers in training, including U.S. Ski Team Jumpers.
Construction of the first ski jump on Howelsen Hill began in the summer of 1914. The jump was completed and the area was open for recreation in time for the second annual Steamboat Springs Winter Sports Carnival that was held in 1914.This is the oldest continuously operating ski area in North America. On an area once known as Elk Park, a former small game preserve, it was renamed in 1917 for Carl Howelsen, a Norwegian immigrant who established it. The alpine area was established in 1931.
Howelsen Hill Ski Area has sent more skiers to international competition than any other area in North America. It is the oldest ski area in continuous use in North America, and has the largest and most complete natural ski jumping complex in North America. Howelsen has been the training ground for 89 Olympians making over 130 Winter Olympic appearances, 15 members of the Colorado Ski Hall of Fame, and 6 members of the National Ski Hall of fame. Howelsen Hill is open to the public and is owned and operated by the City of Steamboat Springs Parks, Open Space and Recreation Department
The VF Foundation has contributed more than $20 million globally since 2017 to non-profit organizations that protect outdoor spaces, promote trade work, and prioritize equity.
"Smartwool was founded in Steamboat for good reason – it's the place that fostered our love for the outdoors," said McLaren. "Life there drove the products we created, inspired our brand values and purpose, and instilled a sense of gratitude for small town, mountain living. We loved being based there."
Giving locally has always been in Smartwool's DNA. During its 25 years in Steamboat, its employees donated more than 15,000 hours of service to local causes, and the company regularly funded local nonprofits.
"Philanthropy in this community is as important today as when we were founded 25 years ago," said McLaren. "We believe we have both the responsibility and opportunity to introduce the next and more diverse generation of individuals to the places where we love to play and explore. This gift will help ensure Howelsen Hill remains a vibrant place for the community to congregate and celebrate all things winter. Steamboat's mountain town spirit will forever live in our brand."
Share This Article