Skidata - Go Directly To The Slope, With Tickets On Your Smartphone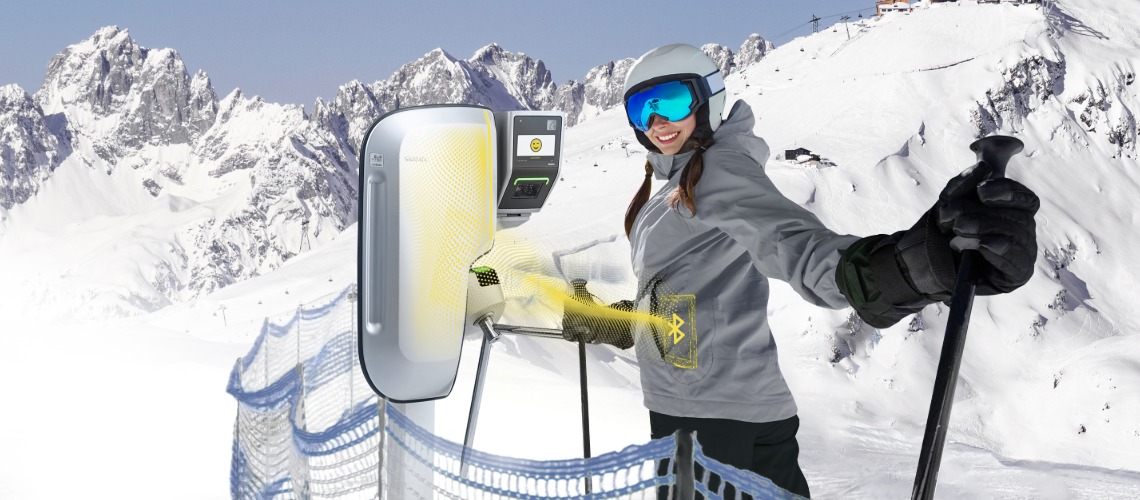 Waiting in a long line at the cashier in the morning for buying a ski ticket and returning it in the evening – that's days of the past. SKIDATA now offers a brand-new alternative to the classic ski pass: a 100% digital version for the smartphone, both for Android and Apple phones – perfect for millennials and digital natives.
Buy online, activate it once and the skier receives free access all day long via Bluetooth technology. The smartphone can remain in the pocket. At the Kitzbüheler Horn, experience this for the first time worldwide with the new Mobile Flow Solution from SKIDATA starting in the 20/21 season.
The young people decide quickly: yesterday it was snowing, but bright sunshine is announced for today. Now quickly check the snow report - it promises freshly powdered snow! There's only one thing to do: off to the slopes with your friends. But where should we ski? The offer from Kitzbühel flashes on the cell phone display: guests can book their ski pass for the Kitzbüheler Horn directly on their smartphone, activate it once and then walk directly to the slope, passing any queue at the ticket office. Only one question remains unanswered: is your cell phone charged? Let's go skiing!
For the operator, the Mobile Flow Solution has yet another advantage: he or she can easily stay in touch, as the digital communication for the lifestyle of the young guests is bundled in the smartphone. They always feel well informed and welcome.

Florian Schneeberger, Vice President Marketing & Innovation at SKIDATA stated: "SKIDATA revolutionized access to ski resorts in the 1970's. Since then, and continuing onwards, it is our mission as a world market leader to reinvent the optimal experience and comfort for skiers. In a first field test at Snowspace Salzburg this year in February, we proved that the Mobile Flow Solution works seamlessly: the guest has an enjoyable time"
Franz Holzer, Managing Director of SKIDATA Austria, emphasized "our focus is always on making winter sports more enjoyable and safer, and offering our guests even more fun. With the ski pass on the cell phone, it's even easier to enjoy skiing. Kitzbühel is the perfect partner for the first use of the Mobile Flow Solution worldwide. I predict in the next three to five years, more and more operators will adopt this digital alternative to the classic ski pass, because there is no better way to give your guests a warm welcome."
The open and modular architecture of SKIDATA's management software Summit.Logic supports the integration of the Mobile Flow Solution from version 3 onwards. Of course, digital ski passes are also considered in the evaluations of the operators. Existing SKIDATA access systems can easily be expanded, allowing parallel operation of digital ski passes and RFID cards.
Share This Article