Ski Guide Austria Awards 2021 Announced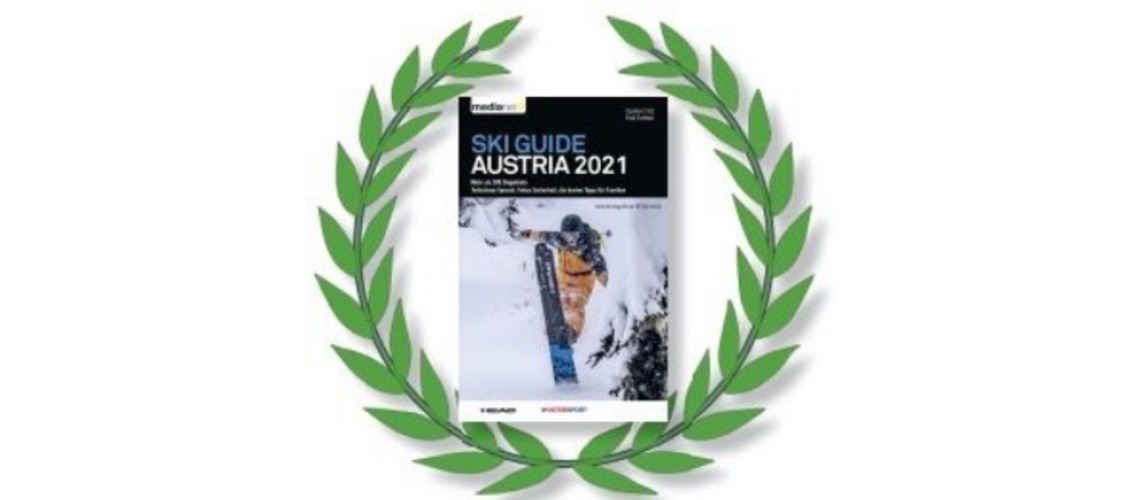 Since 2011, the Ski Guide Austria team has been giving "Ski Guide Austria Awards" for innovative ideas, creative campaigns or outstanding investments that give ski areas unique selling points and stimulate Austrian winter sports. In the tenth year of Ski Guide Austria, the jury has again found what it is looking for innovative ideas, creative campaigns or outstanding investments.
The Ski Guide Austria Awards for innovative ideas, creative campaigns or outstanding innovations go to in 2021:
MOUNTAIN RAILWAYS NASSFELD
For the permanent and innovative further development of Carinthia's largest ski area: Currently through the expansion of mechanical snowmaking, a new slope guidance system, expansion of the digital information areas and online ticketing, additional ticket machines for self-service and the introduction of an online tool for table reservations in selected huts. Also for free shred school workshops and positioning as an alpine training hot spot.
BERGBAHNEN WILDKOGEL
To prove that even medium-sized ski centers with innovative ideas can survive. From the completion of the Smaragd gondola lift from Bramberg, above the longest illuminated toboggan run in Europe, to hosting the Berg.Bahn.Camps as a safe live event in the midst of the Corona crisis to the first e-Liner, an electric train, as a means of transport between the valley End of the slope and valley station in the Neukirchen National Park community.
INTERSPORT
For the courageous decision to maintain the rental activities for ski clothing even in pandemic times while maintaining special hygiene measures.
RIESNERALM
To the Bergbahnen Riesneralm, for the innovative, ecological and sustainable construction of their own power plant, which is directly connected to the snow-making system. This symbiosis of green electricity generation and snow production, which is forward-looking for the industry, covers the Riesneralm's entire own electricity needs.
Share This Article