SIN Chats With....Ragnhild Mowinckel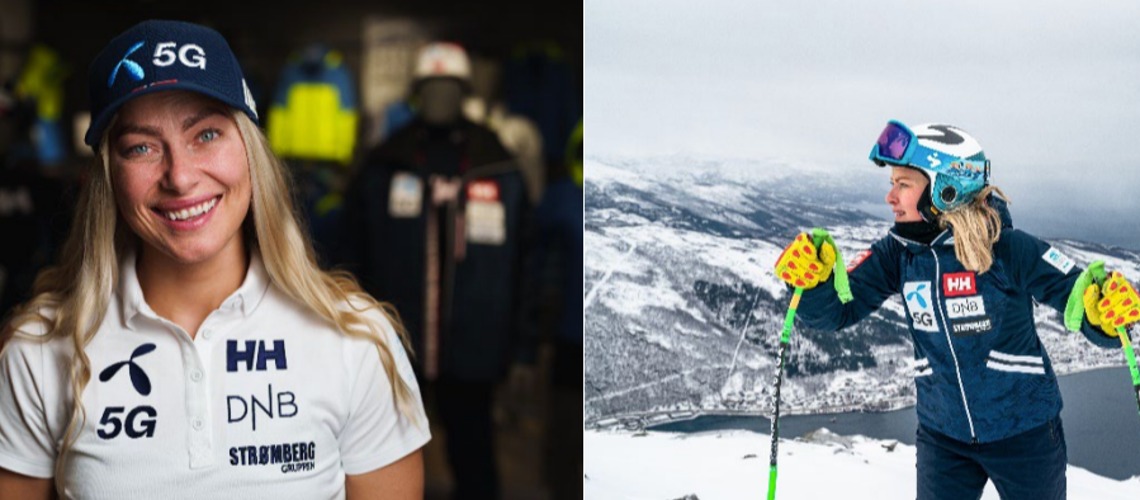 Recently, at the Alpine Ski World Cup in Solden, Austria, SIN had the pleasure of spending time with the Norwegian Alpine Ski Team and their new clothing supplier, Helly Hansen. SIN chatted with Ragnhild Mowinckel on what took her to 9 World Cup podiums,
What made you want to be a professional skier?
The challenge of figuring out how good I could become and finding my best skiing. What hardships have you overcome in order to pursue a career in professional skiing? The choice to continue even though you've had a hard time improving or feeling any progress in your skiing. To go through several serious injuries, but never giving up faith that you can come back. And finding out who I am as a person - and not just an athlete.
What would you say is the biggest high point of your career, and the lowest?
High point is my first Olympic medal, and low point was getting another ACL injury 8 months after my first one. How do you prepare/do you have a ritual for your races? I like to have the staff or other racers at the start to talk about anything other than skiing. It's to get my mind off the seriousness of what's happening soon. Then, a switch comes on the minute I push out of the start gate.
Could you describe a typical day of training with the team?
I always do a 10–15-minute bike ride in the morning to kickstart my whole system. Then do some more ski-specific exercises both on snow and off. Then there's an inspection in the training course, ending with a free run or two before we start the real training in the course.
How important is trust within your team?
It's crucial to have trust while skiing. To have coaches and staff helping you make decisions that you're going to make in 100+km/h, we need to be able to communicate well both on and off the hill.
How do you manage the emotional and physical pressure of being part of the team?
I don't feel so much pressure from being on the team. I think it's good that we have a great standard for what we do and how we train, and that everyone contributes to keeping that culture up.
How do you balance your personal life with being a professional skier?
This life is more a lifestyle than a job. So, for me, I know that it's all-consuming right now, but it won't last my whole life. I think it's important to listen to yourself as a person first and then an athlete. But sometimes those choices can be hard to make.
How does it feel being part of the legacy of the Norwegian Alpine Ski Team?
Proud!
What is it about skiing and the mountains that make you feel alive?
The risk and living on the edge. What don't people know about alpine skiing? How much confidence and faith, in both your gear and your skill, matters to how you perform.
Share This Article