Shiffrin Golden In Super-G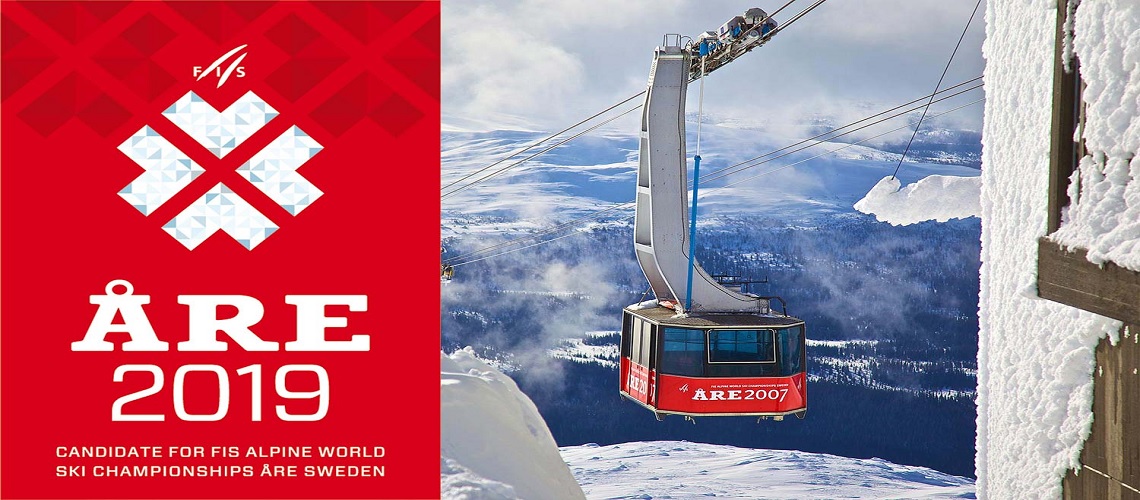 Mikaela Shiffrin (Avon, Colo.) took some calculated risks and squeaked out her first gold medal of the 2019 FIS World Alpine Ski Championships, winning the super-G Tuesday in Are, Sweden.
"This is crazy," a surprised Shiffrin said after winning her fourth career World Championships gold medal, just 0.02-seconds ahead of Italy's Sofia Goggia in second, and 0.04-seconds ahead of Switzerland's Corinne Suter in third. "It was a really tight race - seven-hundredths to fourth place, I mean, come, on."Strong winds at the top of the mountain forced officials to lower the start position, and this contributed to very tight times in the race. The podium was separated by only 0.05 seconds, and Viktoria Rebensburg in fourth place was just 0.02 seconds away from a medal.
Shiffrin stated that she was surprised to see the green light in the finish area during the super-G and her reaction indicated that she didn't expect to top the leaderboard in the very first event.
"Even though I made a small mistake towards the end of the course, I felt how well the skis were going and I thought that I still had a chance to finish very fast. Whatever my serviceman put on these skis today, I'll tell him to do more of that for the next races," Shiffrin told the media.
The 2017 super-G World Champion Nicole Schmidhofer was Austria's top athlete but she had to settle for 11th position. But she will be a serious threat in the downhill scheduled for Sunday, 10 February.
Lindsay Vonn, who announced that the speed races in Åre would be the last of her career, crashed hard in the super-G but was able to ski to the finish area to the cheers of the crowd. She spoke to the media after the winners' press conference and gave an emotional and very personal account of the past, present, and future of her exceptional career. Asked what she would miss most after her retirement, Lindsay remarked, "I'll miss that wonderful sensation of speed that you can get only by racing down a hill on a pair of skis. I don't know yet how I will compensate for that because I won't be able to do it skiing privately without my ski pass being taken away from me."After a few minutes, Vonn was able to stand up and eventually skied to the bottom of the course where Shiffrin was waiting to give her a big hug.
Despite the victory, it wasn't all smooth sailing for Shiffrin though as she made a miraculous recovery towards the bottom of the course, just sneaking inside a gate at the last possible moment.
"I knew that everybody was pushing really hard, and the surface was amazing, so you could really go for it," she said. "You had to have the balance between risk and also really nice turns. I was going really aggressive, and just the one spot towards the bottom where I had to fight to stay in the course, but otherwise it was all good and I was accelerating all the way."
Alice Merryweather (Hingham, Mass.), competing in her first World Championship race, finished 22nd. Almost a one-third of the field didn't finish Tuesday's race, including Laurenne Ross (Bend, Ore.), who also went through a panel and slid into the safety net, but was OK and skied to the finish.
Tuesday victory was Shiffrin's fourth World Championship gold medal to go along with her slalom titles from the 2017, 2015 and 2013 World Championships. With the first race of the World Championships in the win column, Shiffrin hasn't ruled out competing in Friday's alpine combined, or Sunday's downhill, which is also expected to be Vonn's final race.
"I'm going to take a minute tonight and talk with my coaches and see what we think we can do for the rest of these World Champs," Shiffrin said.
Share This Article