Shiffrin Back On Snow In South America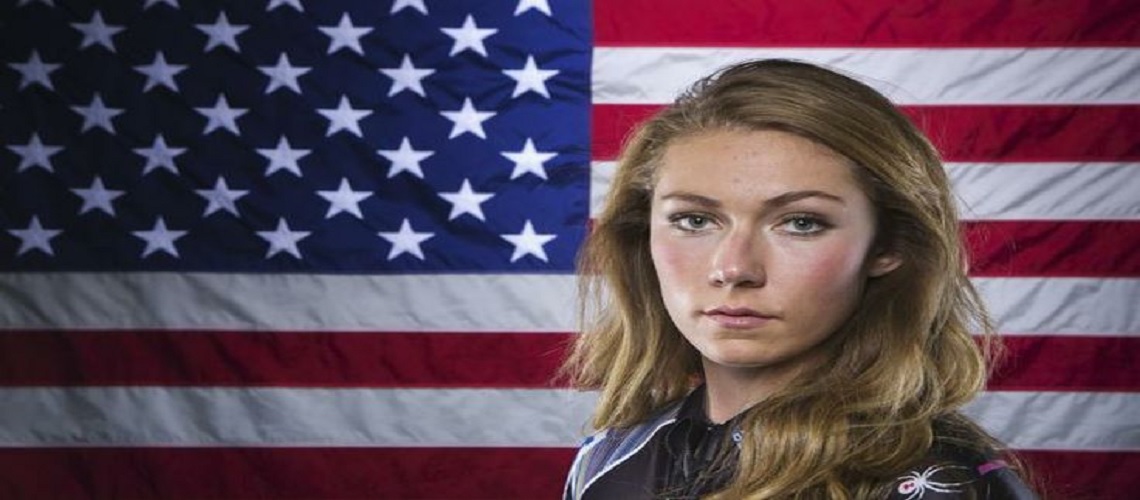 As the dog days of August pass, and the mornings and evenings grow crisper in the mountains, it's hard not to think about winter. As they say in Game of Thrones, after all, winter is coming. It is indeed.
With athletes traveling to the southern hemisphere chasing snow, alpine ski racing is on our minds. With thoughts of alpine skiing, one can't escape the vision of Mikaela Shiffrin (Avon, Colo.) dancing down the mountain in her signature style, dominating in tech disciplines and successfully transitioning into speed disciplines - now a World Cup victor in downhill as well.
The back-to-back overall World Cup champion has enjoyed a full summer of activity, including travels to France to see her boyfriend, Mathieu Faivre – a giant slalom specialist on the French National Team – sponsor obligations, an appearance at Cannes Lions Festival alongside Team USA teammate and bronze medalist/new bestie Adam Rippon, and multiple other awards shows. However, her priority number one in preparing for the upcoming season has been hours upon hours of grueling workouts in the gym.
All of those hours in the gym translate to success on the mountain in the winter, and with the World Championships in Are, Sweden this February, Shiffrin has her sights set on gold. And that would be a historic gold for Shiffrin in slalom, as it would be her fourth straight World Championship gold if she secures the victory. Shiffrin has said many times that her goal is to ski her best - it's not about the medals or the records - but she also is keenly aware that if she does ski her best, she'll come out on top.
During summer prep period camps, athletes get vital time on snow dialing in equipment and technique, and August camps are early indicators of whether or not the summer strength and conditioning block has paid off. During a recent visit to Red Bull facilities in Los Angeles, Shiffrin looked stronger than ever. That's good, too, considering Shiffrin is one of the few five-event skiers remaining on the White Circus. With a stacked schedule that requires care and attention to avoid burn-out, and maintain focus on her core disciplines of slalom and giant slalom, it's no easy feat, but she's ready for the 2018-19 World Cup season. Bring it on!
Shiffrin started her prep period this year in a new location for the U.S. Ski Team – Cerro Castor in Ushuaia, Argentina. Typically, Shiffrin has traveled to New Zealand for her August on-snow camp, but this year she wanted to change things up. As a result of crossing multiple time zones, the New Zealand camp typically ends up being three weeks in order to justify the travel. That means jet lag and recovery. Add to that the sometimes-unpredictable weather and Shiffrin knew Ushuaia would be worth the try. In a phone call the other day, she mentioned that she felt great about the camp, was stoked on the terrain and referred to it as "a hidden gem."
Share This Article