September In Val Gardena, The Home Of Trekking. Area Says'Make The Most Of The Cooler Temperatures'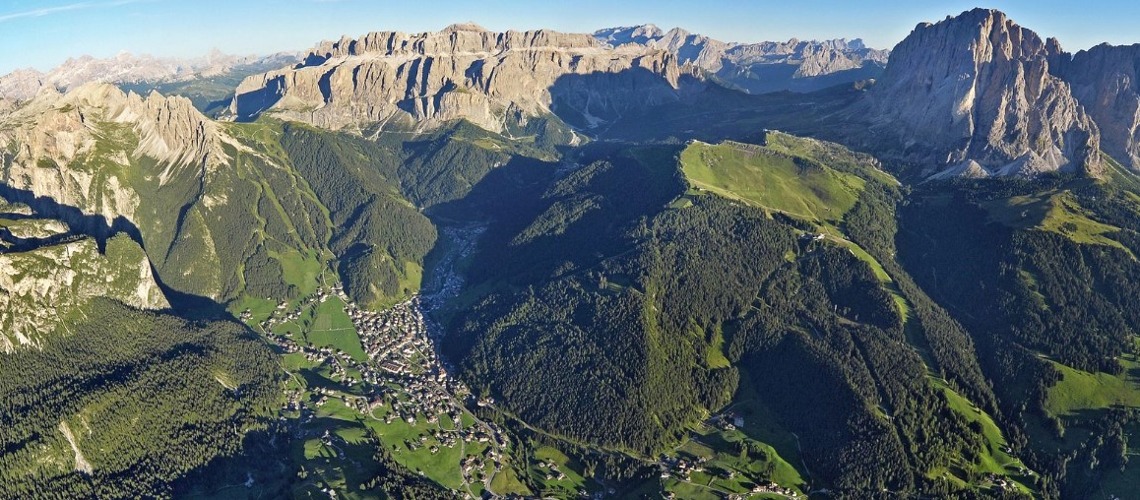 Val Gardena is a veritable skiing paradise in winter and a hiking mecca during summer.
The best month for walking in the Dolomites, however, is September, when the sunnier days aren't as hot as the previous months – and there are less people than during the peak season. Both seasoned and newbie trekkers can make the most of this period, which is why Val Gardena has decided to create three new and different offers.
The 24h Val Gardena Trophy will take place on 9 September 2022 . This breathtaking, but demanding circuit of Val Gardena lasts 24 hours and boasts a total of 53 km and 2,900 hm. Start from Ortisei, heading towards Alpe di Siusi; continue towards Passo Sella, Passo Gardena, Puez, Mastlè, San Giacomo to then return to Ortisei. This guided trek includes a Starter Package featuring dinner, midnight snack, breakfast, lunch, and a headlamp rental. Trekkers will also get a Participation Certificate. Organised by Ortisei's Ski School - €145.
The Trekking Tierser Alpl, part of the Val Gardena Active programme, is a 2-day trek which takes place on 9/10 September, 22/23 September, 6/7 October and 20/21 October.
This guided trek includes an overnight stay in a mountain hut. An incredible event, allowing participants to experience the Dolomites up close, marvel at the sunrise and sunset, and spend a night on top of the world!
Start from Selva di Val Gardena and take a bus to Passo Sella. From here, continue on foot on the Federico Augusto path. After an easy climb, the path flattens out until the Sasso Piatto hut. The rest of the path is steady, until it climbs to the Alpe di Tires hut. Once there, you can admire the stunning Denti di Terrarossa and enjoy a mouth-watering meal. After a good night's sleep, wake up to a hearty breakfast at 2,440 m and return to the starting point. Your guide will determine which itinerary to take after consulting with the entire group.
Day 1: 13 km, 620 m elevation gain, 360 m elevation drop, 5 ½ hours.

Day 2: 10 km, 209 m elevation gain, 637 m elevation drop, 4 hours.
Price: Val Gardena Active members: €50 | Non-members: €100 + €78 overnight, half-board stay in a shared dorm at the Tierser Alpl hut.
Ladin Hiking week 4 – 9th September in Val Gardena
The 12th edition of this popular event features a different guided trek from Monday to Friday with the final dinner held in one of Val Gardena's typical mountain huts. Price €190.
Monday, the "ancient hut" trek (elevation gain 250m; elevation drop 250 m)

Tuesday, Ciampinoi – Passo Sella (elevation gain 100 m; elevation drop 600 m)

Wednesday, Caldaro Lake circuit (elevation gain 50 m; elevation drop 150 m)

Thursday, Alpe di Siusi (elevation gain 100 m; elevation drop 500 m.)

Friday, Sas Ciampac 2,672 metres (elevation gain 450 m; elevation drop 450 m)
Share This Article