Schladming Opens New Themed Hiking Trail On The Hauser Kaibling - On The Trail Of The Pioneers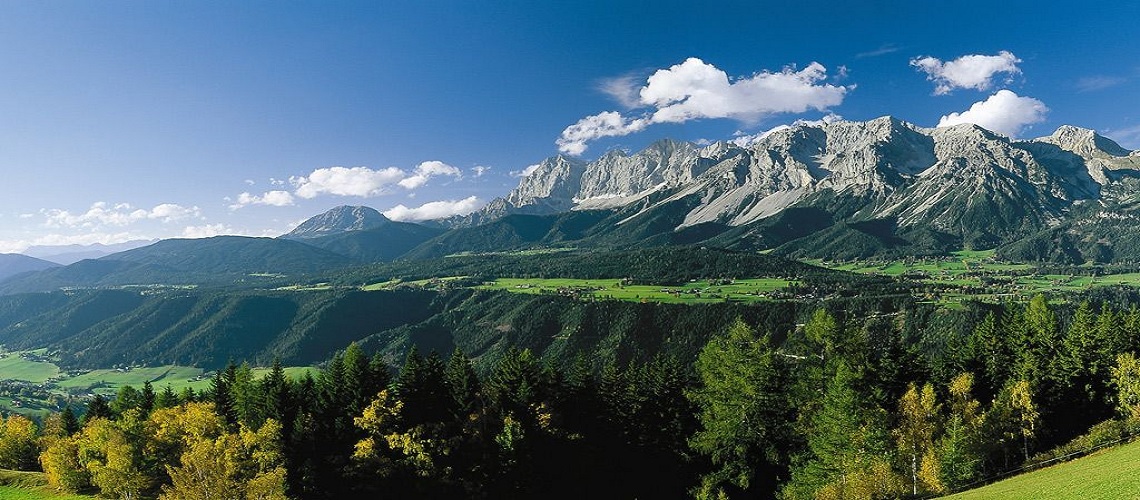 The highest mountain in the Schladming 4-mountain ski area is also the summit of enjoyment in summer. Every day until September 26, 2021, many new adventures for the whole family and a varied weekly program lure you to lofty heights. The three summer cable cars are included in the Schladming-Dachstein Summer Card.
NEW: Themed trail - In the footsteps of the pioneers
What kind of wild, brave guys were they - in 1907 a handful of adventurous men set out to build the very first refuge on the Hauser Kaibling. Back then, they laid the foundation stone for today's skiing and hiking paradise. On the new themed hiking trail on the Hauser Kaibling, you can virtually hike back in time. From the Quattralpina mountain station to the 8-person gondola mountain station, or vice versa, you can immerse yourself in the more than 100-year-old history of mountain sports. Wrapped up in exciting stories, you can find out everything about the first refuge, the construction of the very first cable car and how it came about that guests can now float up the Hauser Kaibling in gondolas. The themed hiking trail, downhill or uphill, has a good 400 meters of altitude and 10 stations.
"The market town of Haus im Ennstal is one of the most traditional winter sports resorts in the Dachstein-Tauern region. On the new themed hiking trail we would like to convey to our guests the interesting story about the origins of the Hauser Kaibling ", says Klaus Hofstätter, managing director of Hauser Kaibling Seilbahnen.
Share This Article