Schladming-Dachstein: A Dream Start To The Winter Season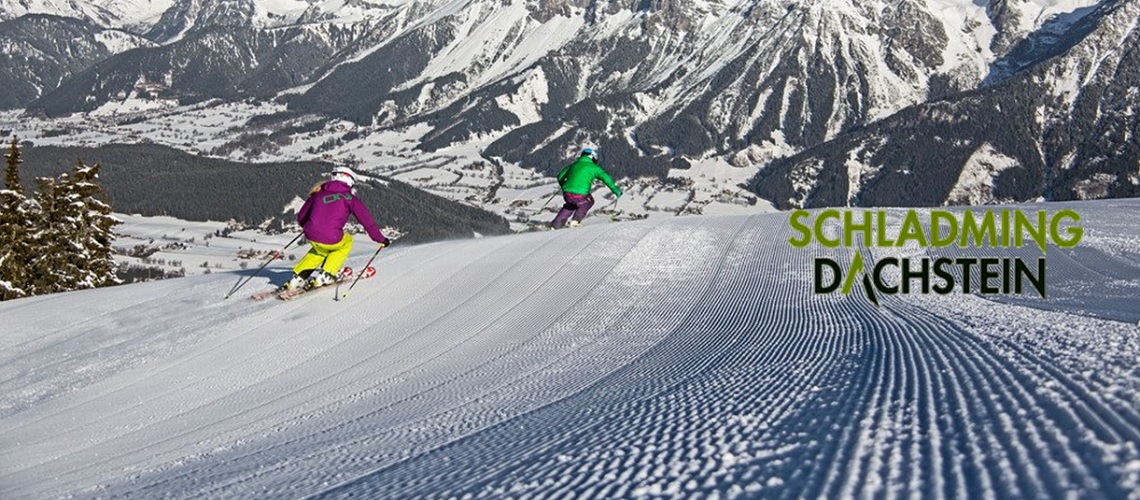 Dream start into the new season for winter sports enthusiasts: in the Austrian holiday region Schladming-Dachstein, the first ski slopes will open this Friday (15.11.). On the Schladminger Planai are the fairytale meadow runs with the Rittiserhang and the popular Burgstallalmabfahrt available. On the Reiteralm the Silver Jet, Gasselhöhebahn and conveyor belt Kinderland go into operation. Also the cross-country skiers can go for the first time in the track. In Ramsau am Dachstein, 15 kilometers of trails have already been prepared. All information is available online at www.schladming-dachstein.at/winterstart .

"The cold weather of the last days and modern snow-making facilities provide good conditions to prepare for the start of the season on the ski mountains The ski-piste teams in our region are working day and night and do a great job to enable our guests to start the ski season", Mathias Schattleitner, Managing Director of the Schladming-Dachstein region, is pleased.

Discounted daily ticket prices at the beginning of the season

On the Dachstein glacier Hunerkogellift and Austriaschartelift already have two facilities in operation, the Schladmingerlift follows on Thursday. On the Planai, the Märchenwiesebahn and the Burgstallalmbahn will be open on Friday. The transfer takes place this weekend via bus shuttles with entrance at the valley station Planet Planai in Schladming up to the Planaihof or by journey with own car (limited parking possibilities with the Planaihof).

On the neighboring Reiteralm, the World Cup Gasselhöhe, Almweg, upper part of piste 2 and the practice meadow / Kinderland are available to the winter sports fans from Friday. From Saturday on, the piste and lift Reiteralm III will be added. At the beginning of the season there are discounted daily ticket prices both on the Planai and on the Reiteralm. Season tickets Ski amadé, the Super Ski Card and Styria Joker are already valid.

Great official ski opening on 6.12. with Timmy Trumpet

The official start of the new winter season will be on December 6th. Then Australian DJ superstar Timmy Trumpet will be hosting the big ski opening at Planai Stadium on a huge, redesigned stage modeled on an oversized gondola, which will fuel the thousands of fans expected.
Share This Article