Salomon Winter Sports Opens Its Books On Product Life-Cycle Assessment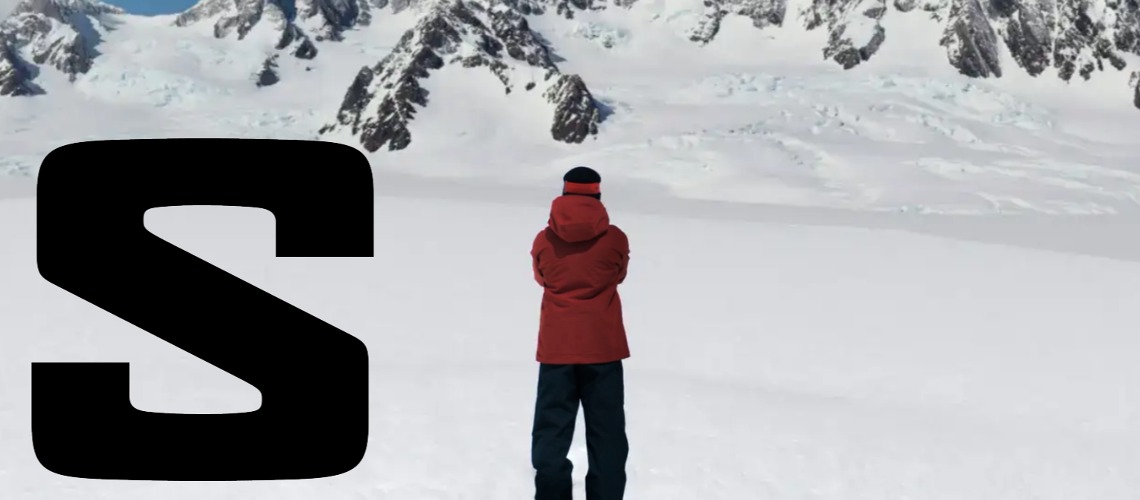 Salomon, the global leader in winter sports equipment, has today unveiled the findings of its winter sports product life-cycle assessments (LCA) that have been conducted across the company's ski and snowboard product range. The study, which began in 2019, was undertaken with the goal of understanding the environmental impact of Salomon's entire product offering with a science-based approach. Now, the winter sports team is open sourcing the results to assist the snow sports industry in creating a reference that will push the industry toward more sustainable product design.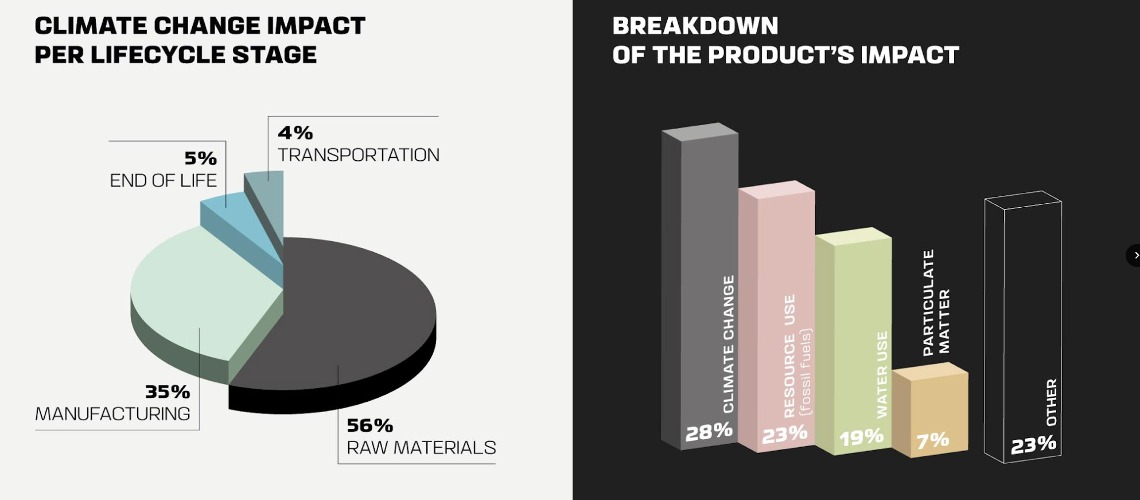 Three years ago, Salomon became the first winter sports company to commit to a Science Based Target (SBT) that is approved by the Science Based Target Initiative (SBTi), which defines and promotes best practice in emissions and net-zero targets in line with climate science. This means the Salomon Winter Sports department has a carbon reduction target that is scientifically aligned with the Paris Agreement and the global objective of not exceeding 1.5°C global warming. To date, Salomon is the only winter sports company to meet this standard.
Conducting the life-cycle assessment (LCA) of its products allows the teams inside the 76-year-old French Alps ski and outdoor company to know the environmental impact of each step in the product creation process, from the sourcing of materials all the way to the product end of life management. In this way, the LCA work is directly informing the global climate strategy of Salomon with science-based data. See accompanying article for charts of LCAs on specific winter sports products.
Salomon hopes that sharing these learnings with other ski and snowboard brands can be a catalyst for innovative change within the snow sports industry in the years ahead.
"By measuring the impact of our products and sharing our findings, we want to contribute to the transformation of our industry," says Xavier Le Guen, VP of Salomon Winter Sports Equipment. "One year after our Science Based Target was approved, we are validating our efforts with this life-cycle assessment study and evolving our internal systems to allow our product teams to measure and communicate on the CO2 impact of our products. The goal is to develop a methodology for calculating the environmental impact of all winter sports equipment. This could be the foundation of a future product environmental performance labeling system."

To better amplify its findings, Salomon winter sports is liaising with its network of industry partners including fellow snow sports equipment manufacturers, resorts, and various ski industry associations such as Snowsports Industry of America (SIA), Protect Our Winters (POW), Federation of the European Sporting Goods Industry (FESI), European Outdoor Group (EOG), Outdoor Sports Valley (OSV) and the International Biathlon Union (IBU)
The LCA work has already made a very tangible impact within Salomon, even before the findings were opened and shared to the industry. With in-house sustainability experts, the company's winter sports product development teams have been able to alter product design to integrate recycled materials and find new ways to create products by using less materials. The MTN ski touring range of skis and boots was completely re-designed using the findings of the LCAs, featuring additional recycled and bio-based materials in the construction. Salomon's "Trash is Gold" project saw teams implement production waste materials into ski sidewalls, specifically in the Addikt Pro.

Most snowboard and snowboard boot models also now feature a 360 eco design approach that uses recycled and bio-based materials as well as plastic-free packaging. Nordic ski R&D experts implemented recycled plastic bottle material to make the S-Core 45—which is used in several ski models—and also created the Stringer Core, found in other models, in such a way that it utilizes less materials without sacrificing performance or durability.
Since 2021, Salomon has also offset the travel of its international athlete team, including its winter sports athletes competing on various World Cup circuits across Nordic and Alpine disciplines.
"We have taken concrete action for climate change and now we are developing a methodology that will allow us and the industry to communicate on CO2 impact," Le Guen says. "Establishing our LCAs is helping us progress toward our Science Based Target and by sharing them, we hope it can help the industry overall so that we are all skiing for generations to come."

This LCA work done by Salomon's product sustainability team is an integral step in the company's Change our Tomorrow 2030 strategy and overall goal of reducing its absolute carbon emissions by 30% by 2030 (from a 2019 baseline). This commitment is part of the company's historic 2018 signing of the United Nations Fashion Industry Charter for Climate Action (UNFICCA) and the SIA Climate Pact it signed in 2021. Salomon has also set a 100% product environmental impact transparency goal, which means displaying the environmental scores of all products by 2025.
Share This Article