Saddleback Ski Resort / Arctaris Impact Fund Name Jim Quimby, Former Senior VP Mountain Op's As GM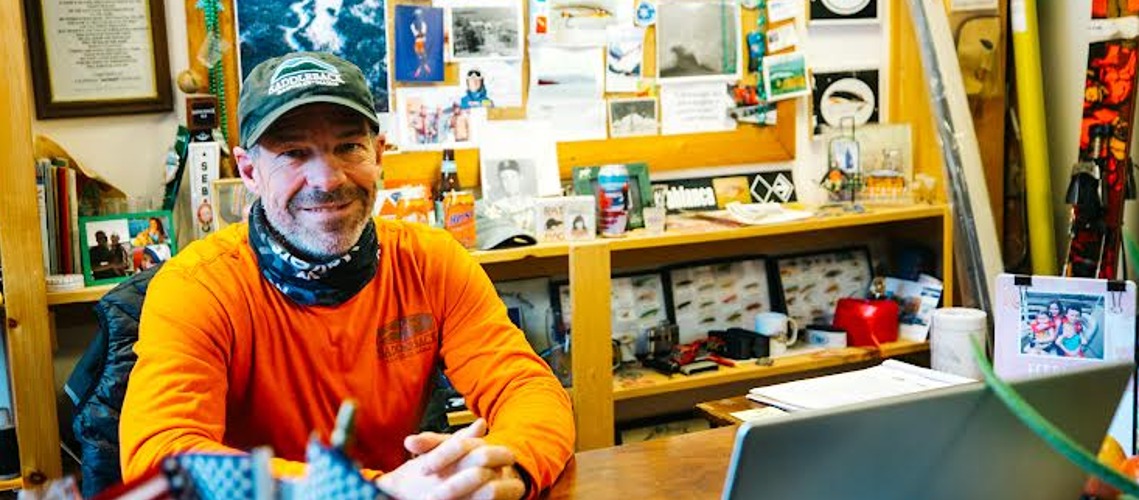 Saddleback Ski Resort / Arctaris Impact Fund announced Tuesday that Jimmy Quimby, Senior Vice President of Mountain Operations at Saddleback Mountain, has been named the resort's General Manager effective immediately.
After serving for more than 20 years in the United States Air Force, Quimby's career at Saddleback began in 1997 as a member of the volunteer ski patrol. His role expanded in 2003 when he began managing the resort's ski patrol and safety departments. In 2006, Quimby shifted into the role of mountain manager before assuming several leadership positions within the mountain operations department. Quimby's most recent role as Senior Vice President of Operations, which he has held since early 2021, saw him focusing his efforts on the installation of the Rangeley Express Quad – the resort's first high-speed chairlift – the Cupsuptic T-bar, and reopening the ski area after a 5-year closure.
"Jimmy's operational experience comes from a long family tradition at Saddleback," said Jonathan Tower, Managing Director of Arctaris Impact Fund, the resort's parent company. "His grandfather, father, mother, and now Jimmy himself is making a mark, and we couldn't be prouder! His leadership style is one with humility and it's a perfect example of why we are not just another mountain," added Tower.
Quimby, a lifelong resident of Rangeley, played a pivotal role in the resort's rebirth and reopening working closely with Arctaris and the development team after a 5-year shutdown from 2015 to 2020. Working at Saddleback has been a family tradition for Jimmy and the Quimby family. Quimby's father, Richard "Doc" Quimby, worked for the resort from the 1960s – 1980s installing the then "Rangeley Double" chair. Quimby's mother, Judy, worked in the resort's food & beverage department in the 1970s.
Quimby's immediate focus is to continue working closely with the Saddleback team to improve and upgrade the resort's snowmaking capacity, adding employee housing and increasing skier visits, as well as helping drive the resort's overall master plan. "Ultimately, my primary focus and responsibility are to the staff and community," said Quimby. "Saddleback is more than a business.Saddleback is our life and dream. The guests and our community are our family."
Share This Article