Saddleback Ready For Autumn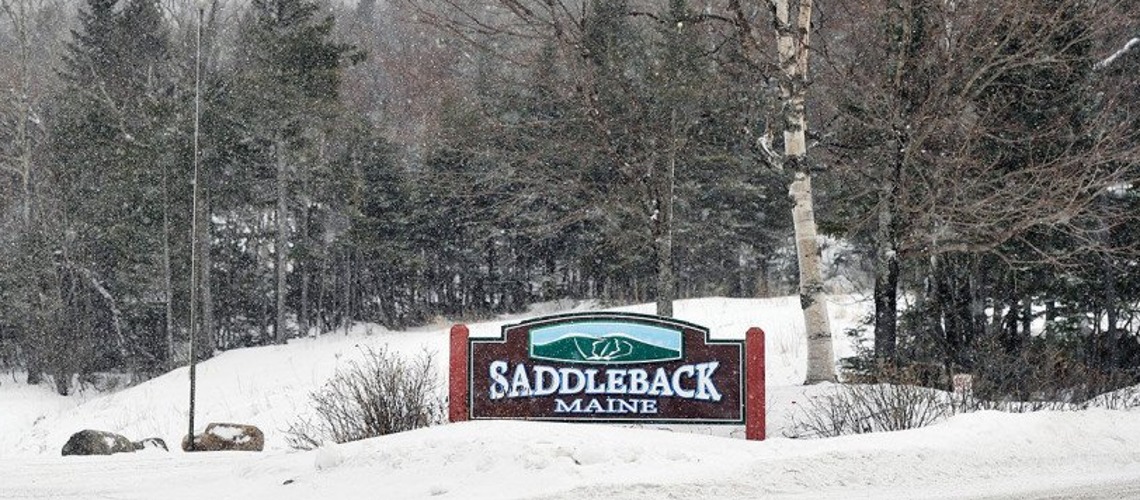 Saddlenack is getting ready for the winter. They say
The results are in, and Saddleback Mountain is Readers' Choice in the honorable spot of "Best Ski Mountain" in Down East magazine's annual Best of Maine issue! The September 2022 issue covers everything from playing outdoors to eating and shopping. Down East readers and editors selected their statewide favorites this year and Saddleback Mountain made the list. Thank you to everyone who voted for us!
Get Down with Down East Dead
A Fan-Favorite Grateful Dead Tribute Band Live at Saddleback!
Maine's Grateful Dead tribute band takes the outdoor stage at Saddleback on Saturday, September 10. This is the final show in our summer Mountain Music Series. Doors at 4 p.m. | show is 5-7 p.m. If you're a season pass holder, you get in for just $5
Access Road Construction Update
If you're headed up to the mountain, please be aware there is active road work on Saddleback Mountain Road. Crews are currently working on full-length culvert removal and installation. The plan is to start rock removal this week, weather permitting. Please drive slowly as the traffic control zone will be fluid and moving the entire length of the project.

Saddleback Mountain is excited to announce that broadband wireless internet is now available to homeowners on the mountain. Saddleback has teamed with locally based "Saddleback Technology" (SBT) an internet solutions provider, to bring Trail Runner broadband internet to the region.
"Reliability and speed have always been an issue in the past," says Frank Murphy, CEO of SBT. "This partnership will provide a reliable internet connection with the latest technology. For those of us that live on or around Saddleback Mountain and have experienced a loss of internet connectivity, welcome to SBT." Service is available now.
There's plenty of great riding as cooler days approach! Saddleback's Bike Park & Shop are open Labor Day weekend, Saturday - Sunday from 8 a.m. to 4 p.m. but both will be closed on Labor Day.
Lift-Serviced Mountain Biking
They have an update on lift-serviced mountain biking. It's unfortunately not the update we want to deliver. Saddleback will not offer lift-serviced mountain biking this fall. We've made every effort to make this happen, but ultimately, material delays and a manufacturer's error resulted in their not being able to install the lift carriers this season. We're just as bummed as you are. Instead of focusing on this disappointing situation, they are focusing energy on the snowmaking, lift, and lodging projects currently underway on the mountain to make the 22/23 season an incredible one.
Mountain Music & Upcoming Events: Get Your Tickets!
Sat, Sep 10, 2022 5:00 PM EST. Mountain Music Series: Downeast Dead. 976 Saddleback Mountain Rd, Rangeley
Sat, Oct 8, 2022 11:00 AM EST. 2022 Oktoberfest.976 Saddleback Mountain Rd, Rangeley
Where can you enjoy peak fall foliage, mountain views, live music, and a frosty pint? At the 2nd annual Oktoberfest at Saddleback Mountain! Come celebrate with the whole family! Time to dust off your lederhosen and get the bicep pump going for the stein-hoisting contest. Come toss a keg, throw some sausage and take in the beauty of Rangeley's leaf-peeping-worthy views. Did we mention beer? Of course, there will be lots and lots of traditional German-style beers, plus cider and craft seltzers.
Special Season Passholder Perks:
Season passholders who have purchased their 22/23 Saddleback season pass by Oktoberfest will get free entry at the gate! We're also offering a free BBQ meal to passholders at Oktoberfest. You will need to check in at the gate with our staff and provide the name(s) of any passholders in your family. Our staff will provide a wristband and stamp for event entry and lunch. This offer is extended to the passholder only.

Run Up Saddleback Mountain for Beer and Braggin' Rights
Can you say you ran up Saddleback Mountain for beer? Kick off Oktoberfest weekend with a race up the mountain road. A frosty pint will be extra satisfying knowing you've earned it. 9-11 AM | $40 registration fee.
REGISTER NOW
Pick Your Pack While Ticket Bundles Are Still On Sale!
Save more than 40% on the average lift ticket price by planning ahead and purchasing a flexible deal. There are never any blackout dates with our ticket pack products. Use your tickets back to back or as one-off days throughout the season.
The Tri-Color 3-Day Ticket Pack offers 3 flexible, unrestricted days of skiing and riding at Saddleback.
Adult (19-64) - $199
Senior (65-79) - $159
Youth (6-18) - $159
Pub Fall Hours
The Pub at Saddleback will remain open Wednesday - Saturday for lunch and dinner from 11:30 a.m. to 8 p.m. Come check out our new cocktail menu!
Heads up! We have a couple of private events and celebrations in September that will impact Pub operations.
The Pub will be closed for private events:
Friday, September 16 closing at 3 p.m.
All day Saturday, September 17
All day Saturday, September 24
Retail Shop Fall Hours & Update
The Retail Shop will be open over the Labor Day holiday weekend on Saturday & Sunday from 11 a.m. - 4 p.m.
After Sunday, the shop will be closing for renovations and will likely be reopening in November. We will have retail items for sale at any upcoming concerts and Oktoberfest! If you're looking for an item, you can always shop our e-store!
Share This Article