Saas-Fee Uses Parquery's Smart Parking Solution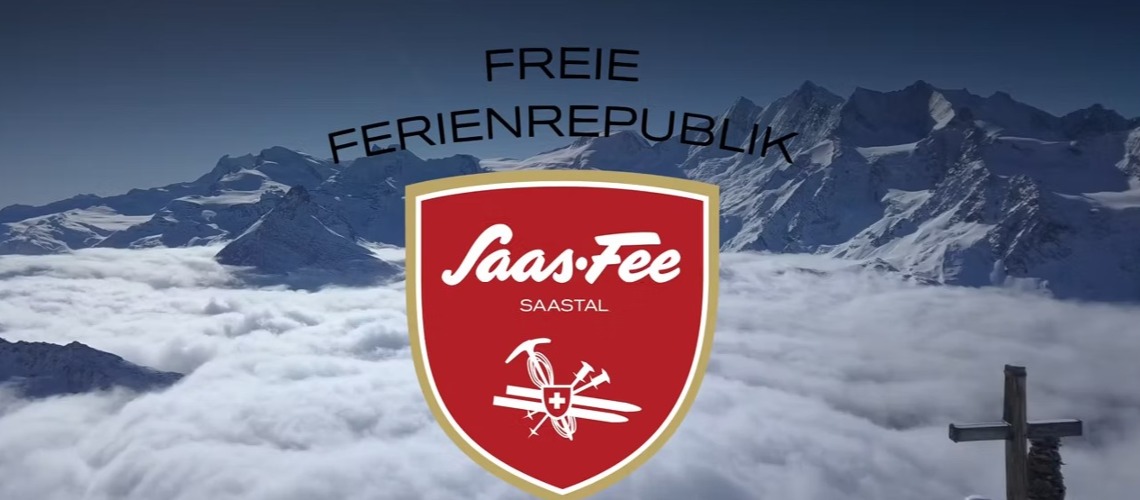 The car-free village of Saas-Fee in Switzerland sports the world's only ice-climbing parking garage with 1,400 covered visitor parking spaces on ten levels. During the high season, guests often have difficulty finding a free parking space. Therefore, Saas-Fee sought a precise and economical solution for a parking guidance system. They found it in Parquery's Smart Parking, which provides both spot-specific real-time utilization and analysis.
Legendary parking garage
In winter, the spiral access ramp transforms into the 30-meter-high arena of the UIAA Ice Climbing World Cup. Even outside of the World Cup, the so-called "Ice Dome" welcomes climbers with routes of varying difficulty.

The need: Direct access to a free parking space in the large indoor parking lot
Saas-Fee is car-free. A parking garage at the village entrance offers space for 1,400 vehicles on ten levels. Residents and guests switch to electric vehicles from there or continue on foot.
During the high season, the holiday area attracts up to 9,000 visitors. Finding a free space in the labyrinthine parking garage can be difficult, and existing static signboards did not help. Therefore, Saas-Fee was looking for a reliable and cost-effective solution for a parking guidance system to enable their guests to start their mountain holiday with comfort.
The solution: Keeping a smart eye on each parking spot
Saas-Fee opted for Parquery's Smart Parking solution. The system uses Artificial Intelligence (AI) to determine the current utilization of parking spaces in real-time. It automatically detects whether a parking space is vacant or occupied and sends this information to a parking guidance system which leads guests directly to the nearest free parking space.
The solution offers enormous advantages compared to conventional parking sensors for multi-storey car parks. Instead of one sensor per parking space, a single fish-eye camera monitors 10-12 parking spaces at once. This not only keeps the acquisition and maintenance costs low, but also the required cabling and equipment. At the same time, the cameras double as security and surveillance cameras.
The AI analyzes the camera images anonymously and sends the real-time occupancy data to the digital guidance displays as well as to an interactive dashboard. This dashboard is a parking space management tool for parking operators. It provides real-time occupancy, turnover, parking duration monitoring, statistics and analysis, revenue estimates, and occupancy forecasts based on historical and weather data.
Project highlights and overcome obstacles
A complex building design with several wings, low ceiling height, and a tight budget were some challenges the project team faced. Together with clever ways, a specialist in digital transformation and IoT architecture, Parquery successfully implemented the smart parking and guidance system.
Happy guests
Smart parking has increased guest satisfaction by eliminating the need to search for parking spaces and allowing guests to enjoy their holiday immediately. Saas-Fee now has a reliable, efficient, and cost-effective parking guidance system that meets its Energy City certification requirements.
More about the parking guidance system in Saas-Fee >>>>
The Swiss company Parquery is a leading provider of digital solutions for parking, traffic flow analysis, people flow and smart city. Initially, they have made a name for themselves worldwide with camera-based parking monitoring, so-called smart parking. Today, Parquery has branched out into a variety of fields thanks to its years of know-how and experience, and develops bespoke AI solutions
Share This Article