Revo x Annika Sorenstam Drop Limited-Edition Sunglass Styles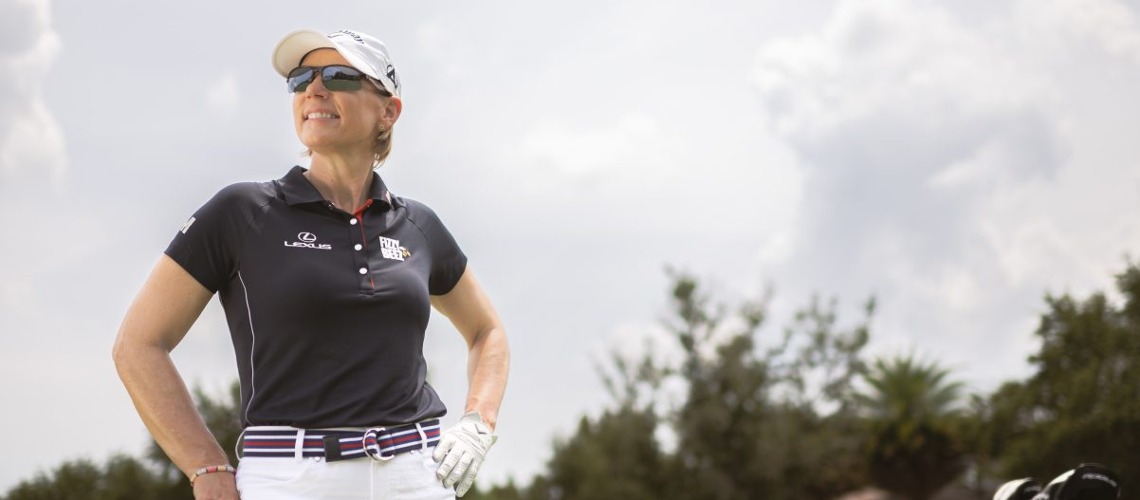 Revo, the performance sunglasses manufacturer, announced the launch of two limited-edition sunglasses designed in collaboration with Hall-of-Fame golfer Annika Sorenstam.
The Revo x Annika collection features two unisex styles of sunglasses for golfers. One focuses on lifestyle; the other is a sports frame for golfing. Each style is offered in three colors, each featuring Revo's glare-reducing, NASA-based Light Management System to protect wearers from harmful bandwidths of sunlight.
Sorenstam signed on as a Revo Golf Ambassador to raise awareness about the brand's line of NASA-based lens technology.
"As a golfing legend, Annika is keenly aware of the visual challenges golfers encounter on the course," said Revo CEO Cliff Robinson. "We're so happy to release these new sunglasses that combine Revo's legendary NASA-based lens technology with Annika's sense of style on the fairway."
Over her career, Sorenstam won 90 worldwide titles, including ten major championships. In 2003, she became the first woman in 58 years to tee it up against the men in the Colonial, and this year won the U.S. Senior Women's Open, 13 years after her last USGA competition. She remains LPGA's all-time money winner.
Revo's NASA-based Light Management System protects from 100 percent of UVA, UVB and UVC light to prevent vision problems.
For more product information, go here.
Share This Article