Red Bull Rail Yard Premieres From March 31st – April 2nd, 2022 In Kuhtai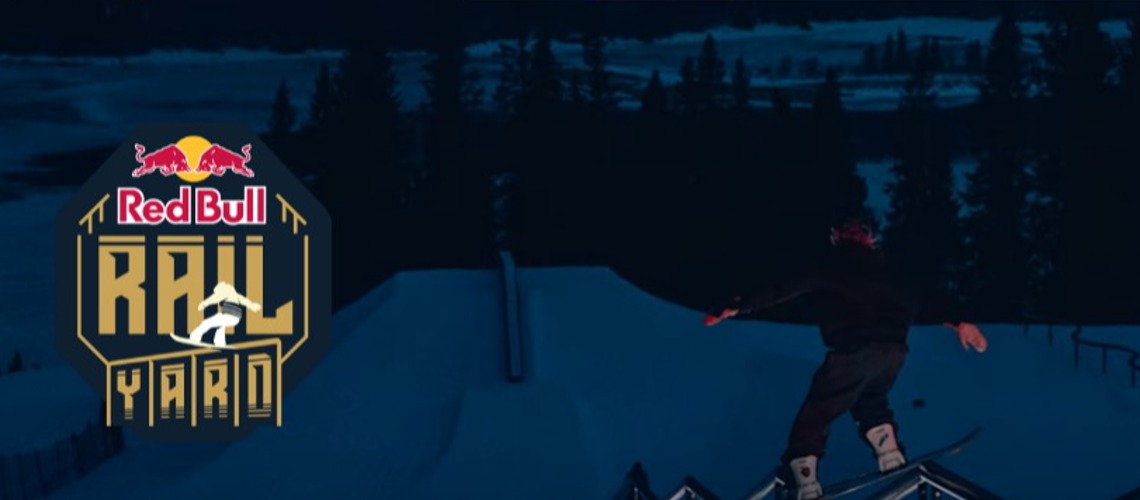 Launched for the first time in 2022, Red Bull Rail Yard offers the best snowboarders in the world the opportunity to put their creativity and skills to the test in an incomparable rail garden! In the run-up, rookies and amateurs have the chance to qualify for the event in the Open Qualifier and compete against the world's best riders. Excitement is guaranteed at the event as rookies and the world's best snowboarders go head-to-head in a head-to-head challenge until there is only one winner left.
When winter is slowly coming to an end and temperatures are rising, the snowboard community traditionally loves to gather for the last sessions of the season. New on the map this year is Red Bull Rail Yard 2022, an event for street riders, park riders, but also allrounders, designed by riders for riders. The "Who is Who" of the Snowboarding community will gather in Kühtai outside of Innsbruck from March 31st to April 2nd to showcase creativity, skills, and style in a unique 'railgarden'. The last snowboard session of the winter beckons with a total prizemoney purse of € 15.000.
'RAILGARDEN' – With the support from riders and Bergbahnen Kühtai a truly astonishing setup is planned. The 'railgarden' unfolds in a 400 m long area, truly a jib-paradise with various lines side by side. Riders can choose between numerous rails and features. An invitation to play around, to try new tricks and to experiment with countless options to hit. A guarantor for a firework of creative, innovative tricks and lines of the participating riders.
REGISTRATION OPEN QUALIFIER (March 31st, 2022) – Rookies and amateurs can register now free of charge to secure their spot for the OPEN QUALIFIER. Taking place on March 31st, riders have the chance to qualify for the main event. The best women and men coming out of the OPEN QUALIFIER meet the invited top riders (16 men/8 women). The format is a mix of head-to-head runs but also open sessions to encourage the creativity of the runs.
More information and registration.
Share This Article