Race To The Top, Gould Academy Adds Surface Lift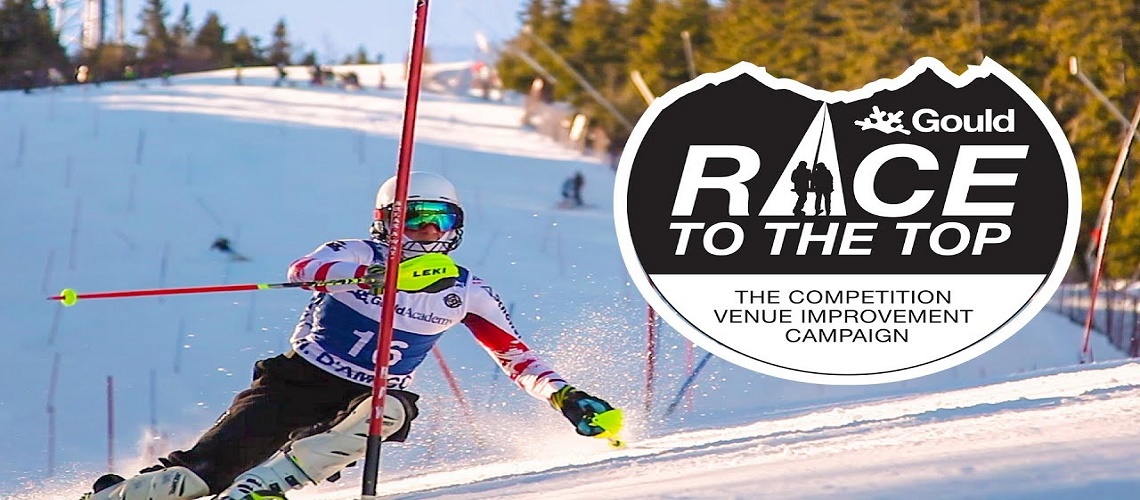 Gould Academy will have a surface lift in time for the 2019-2020 season, giving Gould the premier training and competition venue in the northeast. The academy sends deepest thanks to those who have supported this Race to the Top Campaign.
On Snow Program Director Kurt Simard said "This is incredibly exciting,Gould is unique in that we have all the pieces here for student-athletes to reach their goals."
The surface lift, a T-bar in this case, will be a differentiator for Gould and will distinguish their On Snow Competition Program as one of the strongest in the country.
Race to the Top is a joint effort of Gould Academy, Sunday River, and Sunday River Ski & Snowboard Club to create the premier training and competition venue in the northeast.

US Ski Team Alpine Coaches Sasha Rearick '95 and Parker Gray '97, and US Ski Team Moguls Skier Troy Murphy '10 explain how a surface lift helps the Gould Academy Competition Program.
---
PHASE 1- COMPLETE!
Increased safety by eliminating the Over Easy trail that crossed the competition venue, Monday Mourning.
PHASE 2- READY FOR THE 2019-2020 SEASON – COMPLETE!
Installing a surface lift along the length of Monday Mourning means more repetitions for all student-athletes training at Sunday River and better results. This lift will have a major impact on our program and immediately benefit our student-athletes.
By decreasing lift time by almost 40%, a surface lift provides greater training efficiency and more engagement with coaches. Another big bonus, no more wind holds! These improvements position Sunday River and Gould Academy as a premier competition and training venue
Share This Article