Projects & News From Sunkid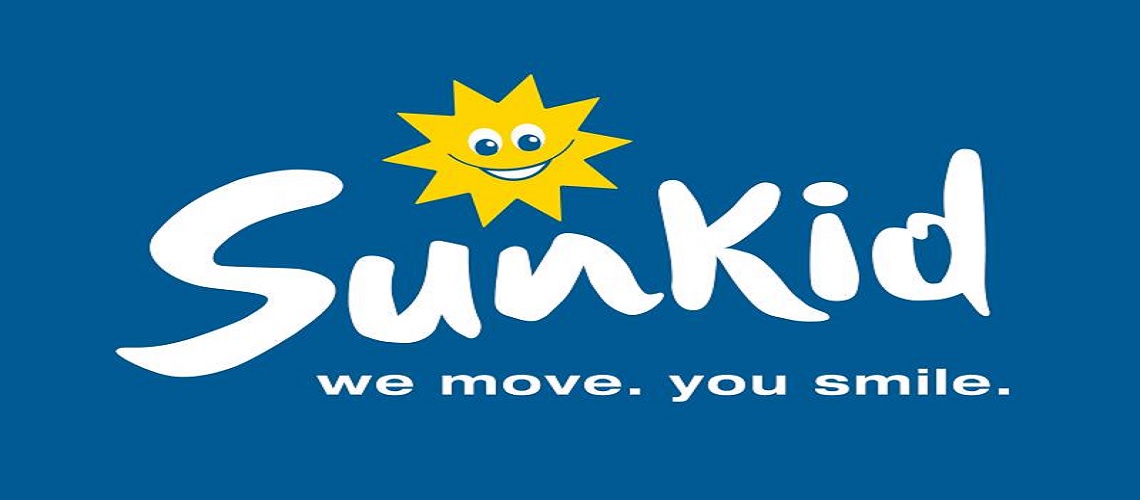 Moving Carpets inspire enthusiasm in Zams and Mieming
Since the company's founding, Sunkid's "Winter in the Village" initiative has supported projects of all sizes that bring winter sports as close as possible to local residents with real commitment.
The current COVID-19 situation characterises the winter season of 20/21 as well, making the operation of mountain railways and skiing schools more difficult. Ensuring Christmas operation at least in Austria was highly welcomed.

Winter in Zams
The "Zammer Riefe" in direct proximity of the towns of Zams and Landeck went into operation around Christmas, too. The "Riefe" has a T-bar lift and a Moving Carpet, operated by 60 volunteers from the Zams sport association.
The exercise area known under the name of "Zammer Riefe" has two different lifts for a great offering for young and old. "The lifts are accepted very well. Business commences at 1 p.m. and every afternoon is quite busy," the people in charge say. An ice rink is located next to the Riefe building, too.
This project is funded by donations and volunteer work.

Winter in Mieming
Since the 1970s, the Mieming municipality has operated a small Sunkid Comfort Star Lift at the "Holzeis-Bichl" across from the Raiffeisenbank in Mieming. After more than 40 reliable years in operation, the Mieming municipality chose to replace the lift with a new Sunkid Moving Carpet to make transport of tobogganers, bobsledders, and walkers up to the sunny "Holzeis-Bichl" easy as well.
The terrain is great for introducing even the youngest children to skiing and snow sports. The busy Moving Carpet is evidence of the joy the facility brings to locals of all age groups.
The Moving Carpet purchase was subsided by the state of Tyrol's funds for small and very small skiing areas. The subsidy is targeted at improving the offering within the scope of municipal or regional development.

Technische Daten: Moving Carpet "Riefe" Zams
• Length: 18 m
• Belt width: 60 cm
• Surface: Blue Eye
• Drive: 2.2 kW
• Speed: up to 0.7 m/s, smoothly adjustable
Technische Daten: Moving Carpet "Holzeis-Bichl" Mieming
• Length: 75 m
• Belt width: 60 cm
• Surface: Blue Eye
• Drive: 11 kW
• Speed: up to 0.7 m/s, smoothly adjustable
Moving Carpets make climbing uphill easier at the Family-Funpark
The Speikboden skiing area is a family-focused skiing area in the Tauferer-Ahrntal in Southern Tyrol. Expansion of its offer for families in the course of the last few years has led to installation of two Moving Carpets in the Family-Funpark now.
Visitors of all ages can be active to their hearts' content in the Family-Funpark in the Speikboden skiing area, the adventure land for children and families near the valley station.
The Funpark is a proper world of experience, where children can find a large castle with a playground that comprises slides, tunnels, and much else, slopes for toboggans and bobs, a Funslope with a variety of elements, a tubing track, and of course also an easy skiing slope.
The individual attractions can be reached very easily, also by those who do not have any skis strapped to their boots. The Moving Carpet with a length of 75 metres takes visitors smoothly and comfortably to the entrance of the large snow castle, where the tubing track is located. If you prefer dashing down the slope while sitting down to skiing it, just grab a Sunkid tube and get going!
The 120-metres-long Moving Carpet to its right takes snow athletes who want to take a few swings and put every last slope metre to use before enjoying their experience in the castle farther uphill.
As mentioned initially, the Family-Funpark – as its name suggests – ensures pure joy both with and without winter sports equipment for every family member, no matter their age.
Fact Box: Moving Carpet 1 Family-Funpark
• Length: 120 m
• Belt width: 75 cm
• Surface: Blue Eye
• Drive: 18.5 kW
• Speed: up to 0.7 m/s smoothly adjustable
Fact Box: Moving Carpet 2 Family-Funpark
• Length: 75 m
• Belt width: 75 cm
• Surface: Blue Eye
• Drive: 11 kW
• Speed: up to 0.7 m/s smoothly adjustable
The Almrausch wooden ball track makes children's eyes light up
Wooden ball tracks help create new spaces, increase capacities, and extend the time spent on site more than ever in coronavirus times.
The "Almrausch" playground at the mountain station of the Gartnerkofelbahn in Nassfeld added a new attraction in August 2020: the Almrausch wooden ball track.
The Almrausch ball adventure commences right by the mountain station of the Gartnerkofelbahn. The wooden ball track with about ten different stations covers a length of approx. 60 metres. The wooden ball, sold for two euros at the mountain station, passes through labyrinths, cow bells, funnels, and many other obstacles in the different stations along a diverse route that produces exciting sounds and noises. Children will accompany their wooden balls from start to finish, ensuring great fun and action along the way. This has made the "Almrausch" wooden ball track a top attraction among visitors of all age groups.
Of course, a woodem ball can be sent down the track any number of times in order to break a sibling's record – or even one's own! The best thing about it is that the wooden ball has been branded with the playground's Almrausch figure, to be taken home as a souvenir. "It is very important to us to make Nassfeld even more attractive for locals and guests alike," explains entrepreneur and Nassfeld investor Klaus Herzog. "I loved the wooden ball track concept from the very first."
A wooden ball track was built in the Alpenwelt Nova of Silvretta Montafon, and another one in the Bergbahnen Rosshütte region, in the summer of 2019 as well.
In addition to ball tracks that are typically installed on a slope (such as a beginner's skiing slope), Sunkid is also offering a wooden ball tower as another attraction. Working by the same principle, it also involves a wooden ball running down a track. However, this one is a centralised attraction that can be customised to match a theme. The wooden ball track tower is now available in different sizes.
SUnkid's Toucan signs in winter sports areas
Well designed entry and exit solutions to and from cross-country ski trails, children's lands, toboggan runs, etc. should be fixed components in skiing and tourist areas, because they serve as orientation aids and at the same time attract the attention of guests.
The individually designed toucans accompany Sunkid's customers and their guests in many areas of winter sports, such as cross-country skiing, skiing, winter walking or tobogganing.
Sunkid's years of experience with the toucan pillars and entrance arches have allowed them to constantly develop them further, setting them apart from competitors.
The advantages of Sunkid's Toucans at a glance:
4 lateral lugs for solid poles with a diameter of 5 cm for optimal support in windy and sloping surfaces
Eyelets on the back wall for additional bracing (e.g. during storms)
Zipper with trim, so no water can penetrate through the PVC tarpaulin
Special water-repellent foam mixture for higher stability
Internal reinforcement metal plate on all Toucans in size L with arrow / circle, thus the columns can be loaded with up to 300 kilograms
A further purchase argument is that with each Toucan 4 high-quality fastening rods (dimensions 1700 x Ø 50 mm) are included in the price. When purchasing a Toucan in size L, a steel interior construction is also included in the purchase price.
To date, they have been able to deliver more than 350 Toucans worldwide in a wide variety of designs and versions.
Share This Article