Projects & News From Sunkid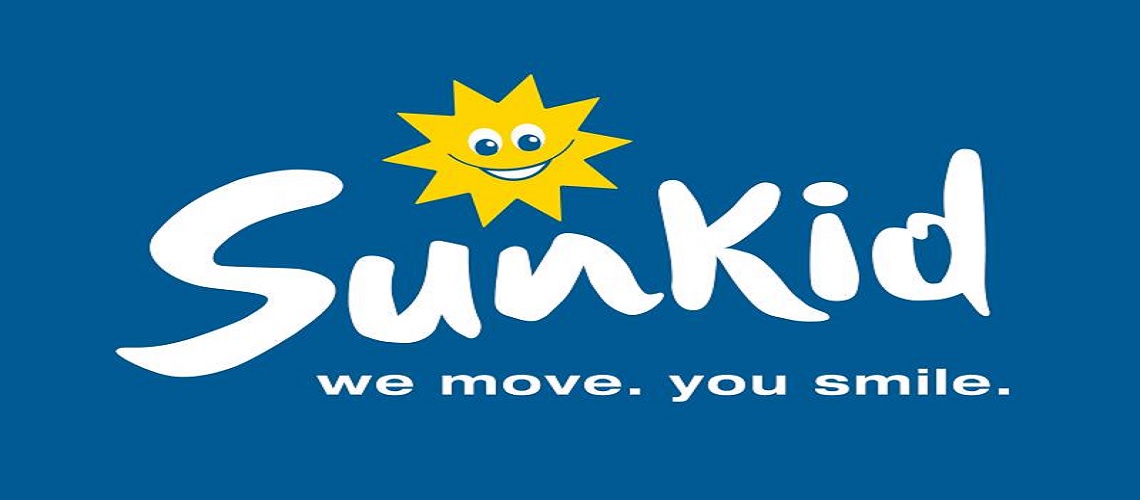 Let there be light! XXL Moving Carpet for SuperDévoluy
The skiing regions in France once again made great investments in new facilities and state of the art technology in 2019. Due to this, Sunkid France also had a busy autumn and winter. Moving Carpets with a total length exceeding one kilometre, two small skiing lifts, and comprehensive equipment for the design of Kiddy Slopes were delivered and successfully installed in 2019. One project stands out particularly.
SuperDévoluy, located in the Dévoluy massif, has raised enthusiasm among its guests with a very special Moving Carpet in the winter season of 2019/20. With a proud length of 129 m and an impressive belt width of 120 cm, it can withstand any number of visitors. The true magic commences once the sun sets behind the mountains, and the Moving Carpet transforms the entire terrain with its brightly coloured light show. A touch display permits the seamless setting of colours, always ensuring a perfect lighting mood. The system impresses with its environmental compatibility as well. Its "Stop and Go" function can tell if no people have been riding it for a certain time, and will stop the belt. As soon as another user steps on the Moving Carpet, it will start up again on its own.
The first lit Moving Carpet in Dèvoluy has been supplemented by a second one in the municipality. A Moving Carpet 90 metres in length takes guests up the beginner's slope at the other end of the skiing area. Interactive figures from the Sunny Stuff range ensure fun and action on the downhill run while also serving as ideal practice aids in skiing school lessons.
Factbox: Moving Carpet 1
Length: 129 m
Belt width: 120 cm
Surface: Rufftop
Drive: 22 kW
Capacity: 2000 persons/hour
Ascent: ∅ 11,7 %
Speed: infinitely adjustable up to 0.7 m / s
Gallery: Evolus XL incl. Entry and exit roofing and double doors
Powersave - Stop & Go, wind measuring station, and much more
Lighting: RGB Power-LED - infinitely adjustable incl. touch screen
Factbox: Moving Carpet 2
Length: 90 m
Belt width: 75 cm
Surface: Rufftop
Drive: 11 kW
Capacity: 2000 persons/hour
Ascent: ∅ 8 %
Speed: infinitely adjustable up to 0.7 m / s
Gallery: Evolus M
Powersave - Stop & Go
The Mountain Coaster: already over 50 installations
Since 1996, the Mountain Coaster has been inspiring operators and guests, even worldwide.
The unique monorail system of its summer toboggan runs with its unique riding dynamics is the trademark of the Mountain Coaster. Its sophisticated build makes it particularly cost-efficient and easy to take down again. The low weight of the toboggans also permits simple mountain transport, even using existing infrastructure such as T-bar and chair lifts, as well as cabin lifts. This not only clearly reduces construction costs, but also permits year-round use of existing infrastructure.
Through our longstanding experience in the staging of summer experiences and in the amusement park industry, we can offer you numerous solutions that will turn your ride into a truly unique experience with a special appeal.
Since the opening of the first Mountain Coaster in 1996 in Abtenau (AUT), more than 50 further installations have been successfully realised in numerous countries. The Mountain Coaster is therefore not only the only monorail summer toboggan run in the world, but also occupies 2nd place in the ranking of the most-built facilities.
Why mountain railways now need to develop skiing areas for children
With Hopsi around the world: This project sets a good example!
The skilful development and presentation of new experience offers, precisely adjusted to the respective target group, is one of the prerequisites for sustainable success in winter and summer business alike. This task becomes all the more challenging and demanding when families and children are the target group.
Fun, playful learning and discovery are at the focus of the new Hopsi winter kids' area in Schladming. The Planai‑Hochwurzen‑Bahnen once again prove their inventiveness and their skill at creating exciting offers for families. Hopsi's travel around the world will take young explorers from Austria to China and then all the way to Australia. The lovingly designed sections of the journey around the world are to entertain children as well as offer obstacle courses adjusted specifically to their respective skills or learning progress.
This is why this is an exemplary project. A journey around the world is much more exciting than the blue slope x or the red downhill track y. Individual progress and adventures are also much easier to share with friends and acquaintances at home. Since children's wishes will often characterise parents' holiday plans, this is an obvious area where mountain railways and skiing area operators should take action. Many skiing schools would find planning, implementation and maintenance of such projects impossible, not just financially.
Size matters
Classical kids' areas of individual skiing schools, no matter how perfectly they are supported and how lovingly they are designed, usually simply do not have the spatial prerequisites for implementing projects such as Hopsi's winter kids' area. Planning and continuous development are also central for sustainable success. Though a fun slope on its own may be a welcome offer for young guests, they are expecting much more than a themed downhill slope today. Lighthouse projects such as the one run by Planai‑Hochwurzen‑Bahnen skilfully connect sections with different themes and a diverse offering for children of all skill levels, from the absolute beginner to the pro. A visiting experience that is able to attract the ever‑growing share of non‑skiers is another factor for success, not only in competition between destinations but also, and in particular, with the definitely expanding leisure-time offerings away from the mountains. Theme parks, experience baths, FECs, and many other destinations are vying for the time and budget of their potential customers in summer and winter alike.
Share This Article