Pistenbully: KFX-Kassbohrer Promotes Fast Exchange Of Tiller Without Leaving The Vehicle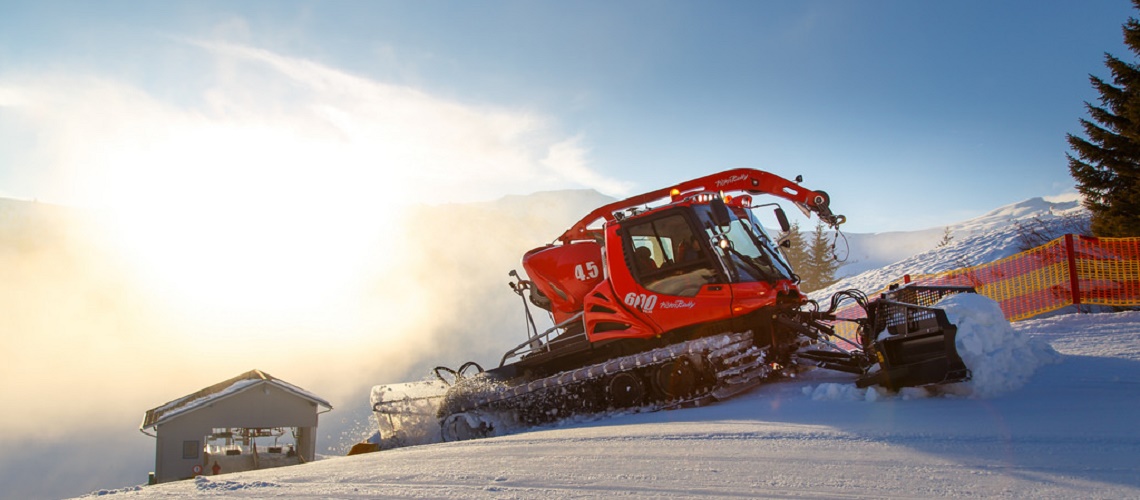 With the unique system for quickly attaching and detaching the tiller in less than 30 seconds - without leaving the vehicle - an extraordinarily efficient, flexible and targeted use of the tiller will soon be possible.
The KFX locks automatically and without loss of oil on the hydraulics. Reduces the stress on steel construction and milling machine as well as the risk of expensive collision damage. Makes entering the garage easier when things get tight. With 1,200 kg less weight stands for more thrust and climb performance, for example when approaching the anchor point. Without the additional weight of the tiller, pushing in the slope becomes more efficient. In no time at all the milling machine is docked and the preparation can begin.
And all this on both winch and solo vehicles.
The idea caught on, the study was developed to the point where it was ready for series production and was soon put through its paces. Look forward to it!
Share This Article