Piedmont Confirms Its Role As Ambassador Of Italian Food And Wine Culture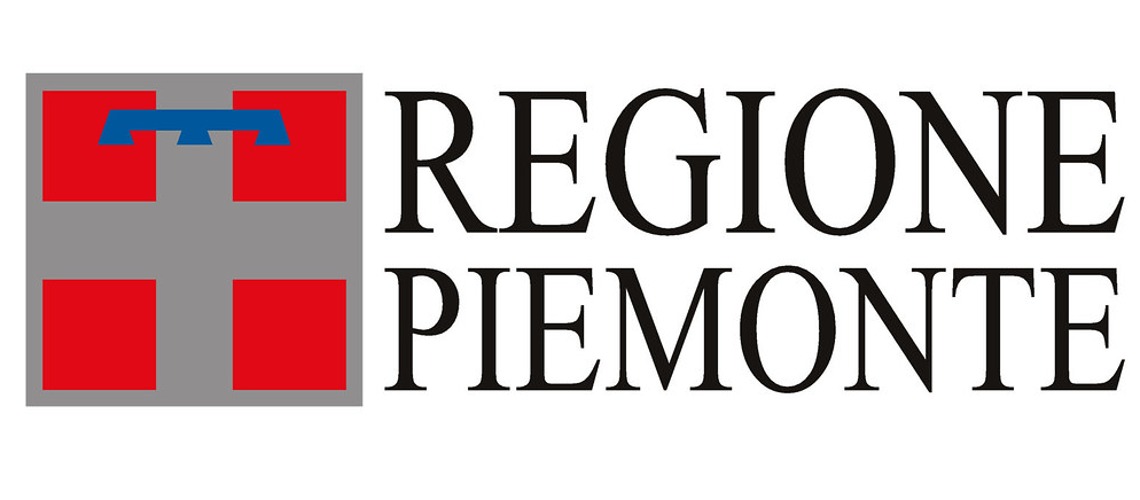 With Terra Madre Salone del Gusto, Turin and Piedmont become great harvesters of cultures from all over the world that show their regional food and wine specialities
"Through food, the Piedmont region has fostered encounters and interaction between cultures from all over the world. After all, when you come to Piedmont, you immediately feel attracted not only by an incredible gastronomic variety but also by real food culture. It is no coincidence that this is the only region that hosts a university entirely dedicated to gastronomy". With these words, Edward Mukiibi, President of Slow Food International, explains why he feels proud of the collaboration with the Piedmont Region, which this year hosted the 14th edition of Terra Madre Salone del Gusto, at Parco Dora in Turin. Biodiversity, education and activism guided all the activities of the event, with over 500 taste workshops, table appointments, conferences and meetings with philosophers, economists, activists, artists and researchers. They all spoke about the values associated with food today and the importance of knowing how to communicate them to the general public.
Terra Madre has grown in numbers and visibility in these 14 years, finding the right attention and sensitivity in Piedmont, the perfect destination– first and foremost– for every gourmet. Piedmont is an ambassador of Italian food and wine culture in the world with a historic reputation, with products of undisputed quality: from chocolate to IGP hazelnuts and from rice, grown in the largest rice fields in Europe between Vercelli, Novara and Biella, to the great variety of artisan cheeses, with DOPs such as Castelmagno and Toma, Robiola di Roccaverano, Raschera, Murazzano, Ossolano and Gorgonzola.
The White Truffle of Alba
It goes without saying that the real star among Piedmontese agri-food products is the White Truffle of Alba, celebrated every autumn at the International White Truffle of Alba Fair and the World Market of the White Truffle of Alba, held this year from 8 October to 4 December. The white gold of Piedmont can transform a dish of 'tajarin' (fresh handmade pasta), a risotto or a portion of raw meat into a gourmet experience. To learn more about this hidden treasure, its environment, and the traditions and legends to which it has given rise, one can choose guided day trips in small groups, which include truffle hunting and truffle tasting in combination with local specialities and wines, or try your hand at one of the many cooking courses or sensory workshops organised in the area, for example at the National Truffle Study Centre. Truffle hunting in Piedmont means an unusual and exciting experience in contact with nature, in stunning surroundings, an embrace of woods and evening lights, guided by a professional trifulau and his specially trained dog (the tabui in Piedmontese).
The wine
Appreciated worldwide for their unique characteristics and qualities, Piedmontese wines are closely linked to the producers and the land, the beautiful landscape and the excellent hospitality in the many small towns and medieval villages. With its 43,500 hectares of vineyards, Piedmont is synonymous with prestigious wines such as the red Barolo and Barbaresco, Barbera, Ghemme, Gattinara and Brachetto d'Acqui along with the white Roero Arneis, Gavi, Asti Spumante and Moscato d'Asti. 18 DOCG and 41 DOC varieties, most of which are the result of the Langhe Roero and Monferrato UNESCO wine-growing landscapes, form a precious treasure to be tasted and enjoyed in no less than 18,000 cellars and 14 regional wine shops. To explore the history of winemaking as a philosophy of the territory, a visit to the WIMU, the Barolo Wine Museum, through its innovative multimedia route and numerous interesting workshops is a must. Wine tasting and holidays are a particularly happy combination in Piedmont, especially along the 7 Wine Routes, an extraordinary overview of the best products offered by wineries, traditional inns and Michelin-starred restaurants.
The Chocolate
The history of chocolate in Turin and Piedmont is one built by generations of master chocolatiers and irresistible treats, to be enjoyed in historical pastry shops and cafés in Turin and throughout the region.
High-quality ingredients and great inventiveness have made Turin the European capital of chocolate-making since the 16th century, when cocoa arrived in Piedmont with Duke Emanuele Filiberto of Savoy, at the time in the service of Charles V of Spain, the first kingdom to introduce the 'food of the gods' from Central America to Europe. Since 1678, when the beverage became a widespread privilege on sale to the public, the art of chocolate-making in Turin conquered hearts and palates in solid and liquid form: from bars sold 'in cut' in shops to specialities such as the cremino, or Torinese, the Alpino, Favorito and Preferito fillings, as well as pralines, truffles and cri-cri.
The combination of cocoa and the 'tonda e gentile delle Langhe' hazelnut gives rise to the Gianduiotto, the world-famous upside-down boat-shaped slice made of gianduja mass and the first chocolate sold wrapped in gold or silver paper. First made during the Carnival period in 1865, it takes its name from the iconic, rubicund mask of the same name, a symbol of Turin.
In the cafés of some of the Royal Residences and in many historical cafés in the city centre, it is pleasurable to stop for a sumptuous break with the Merenda Reale, sipping steaming hot chocolate from a cup, in which you can dip baci di dama with chocolate and hazelnut flour, fragrant diablottini (chocolate pastries) and bignole, small pastry masterpieces to be relished in one bite.
At table
In Michelin-starred trattorias and restaurants, it is a must to taste the excellent local dishes, such as bagna cauda (garlic and anchovy-based sauce to be served with raw vegetables), vitello tonnato (slices of veal in tuna sauce) and a raw meat dish made from the prized meat of the Piedmontese beef breed, internationally recognised for its high nutritional properties. Typical recipes to try include beef braised in Barolo wine and bollito misto (mixed boiled meats, including seven different cuts of veal plus seven 'supporting' cuts and seven accompanying sauces). White meats include Saluzzo's White Hen, Carmagnola's Grey Rabbit and Morozzo's Capon, all Slow Food examples, as well as the Poirino Golden Humped Tench, of particular delicacy. There are also snails in the cuisine, particularly in Cherasco and Borgo San Dalmazzo, in the Cuneo area, and frogs farmed sustainably in the rice fields of Vercelli and Novara. The range of cured meats and sausages is impressive: from DOP Cuneo raw ham to liver mortadella and black puddings such as Mustardela from the Valli Valdesi in the province of Turin, pork salami, the local cooked salami or Turgia salami and Bra sausage, as well as Moncalieri tripe and salted and cured thighs of goat, lamb and chamois (called violins in Piedmont).
Share This Article