Pats Peak Dedicates Weekend To Help Families Of Children With Cancer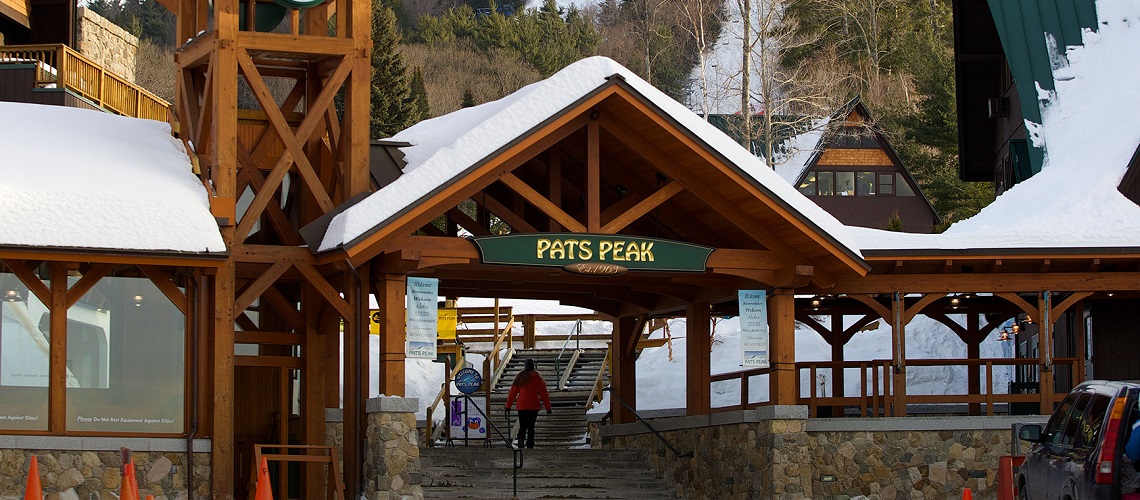 Pats Peak is hosting the 20th Annual Childhood Cancer Lifeline fundraiser weekend on February 22 & 23, 2020. This an opportunity to go skiing/riding and support NH/VT families who have a child with cancer. Skiers and snowboarders will be able to make a donation, participate in raffles and purchase Childhood Cancer Awareness items.
The weekend concludes with a dinner and auction event on Sunday, February 23rd from 3-8pm featuring raffles, a live and silent auction and dinner by Pats Peak's Executive Chef, Guy Pelletier. The Live and Silent Auctions feature a variety of items, with something sure to please everyone. Tickets purchased on or before February 23rd are $30 per person or $50 per couple. Tickets purchased the weekend of the event are $35 per person or $60 per couple. Tickets may be purchased at PATS PEAK Guest Services, by calling (603) 428-3245, throughout the event weekend in the Main Lodge or at the door of the event.
As New Hampshire has the highest rate of pediatric cancer in the nation, the demand for services is assistance is great. The Childhood Cancer Lifeline provides direct financial assistance and comfort items to families, as well as opportunities for family support, from the point of diagnosis, through the journey with cancer. In 2019, in excess of $100,000 was provided to local families, through the Lifeline's financial assistance, laptop and scholarship programs
"This is the 25th year of service to families! It would be impossible for the Lifeline to address the urgent needs of families without the ongoing support of our local community. The community makes it possible for us to provide gas cards, repair cars, pay mortgages, fund meals or parking during hospital stays. As a small organization, with one donor-funded very part time staff person, our ability to provide so much assistance to families each year is remarkable. We are touched that so many continue to support our efforts, to reach out to 'be a lifeline' to families in need", says Sylvia Pelletier, President of the Childhood Cancer Lifeline.
The Childhood Cancer Lifeline has a special relationship with Pats Peak. Chef Guy Pelletier, who joined Pats Peak in May of 2000, has two children who are cancer survivors. Guy's wife, Sylvia, is a founding member and current President of the organization. The Lifeline continues to be the only organization dedicated to empowering NH/VT families whose children have cancer by providing them with financial assistance, resources, and most importantly -- hope.
The Childhood Cancer Lifeline was founded in the fall of 1995 by a group of parents whose children had childhood cancer. Since their inception, they have been a strictly volunteer organization dedicated to addressing the practical and emotional needs of New Hampshire and Vermont families dealing with pediatric cancer. Today, their volunteers have expanded to include family members, friends, and other caring individuals. The mission is to empower New Hampshire and Vermont families who are coping with childhood cancer by providing knowledge, resources, assistance, and hope. The organization has twice won the Governor's Award for Outstanding Volunteerism Efforts by a Statewide Group.
Share This Article