Pats Peak Continuing 'Passport Program Plus', An Innovative Way To Learn The Sport Of Skiing.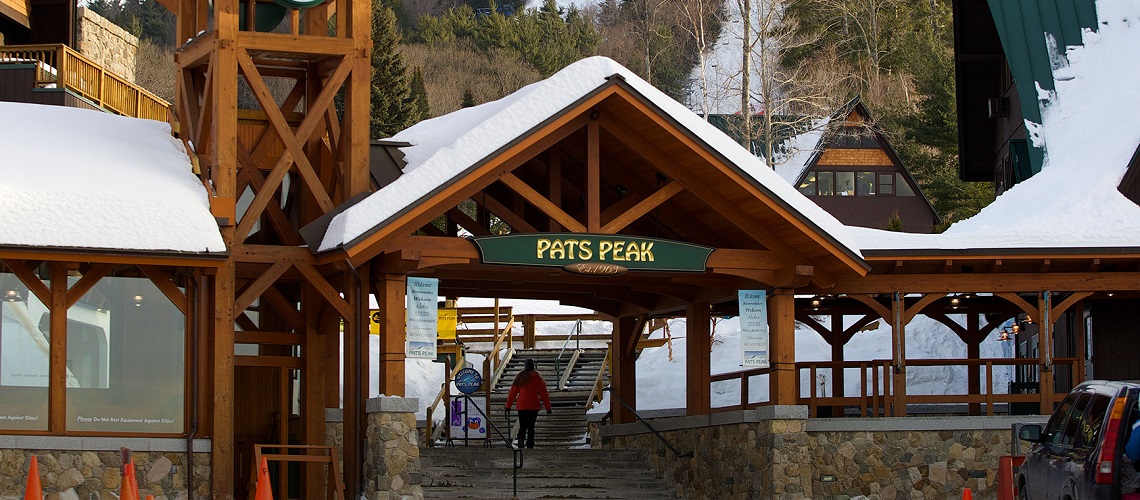 PATS PEAK is continuing the popular Passport Program PLUS, an innovative way to learn the sport of skiing. This program is for someone new to skiing.

This pre-paid program is purchased for $389, for those ages 18 and up, and includes four beginner lift, lesson and rentals packages. At the completion of the program, a free Pats Peak Unlimited Season Pass, valid for the rest of the season, and a free pair of Elan Skis and Bindings and Ski Shop Discounts from various ski shops, plus 50%-off additional Group Lessons is earned by the participant. There is a limited quantity of the free pairs of Elan skis and bindings with ski sizes range from 146-160cm to accommodate appropriate skier type abilities for participants in this beginner program. Sizes will be distributed based on a first-come, first-served basis upon completion of the program. This program is limited to two participants per household. The four lessons do not need to be consecutive and are valid any day during the 2019-2020 winter season only. This is a one-time program per person for someone new to the sport of skiing.

Pats Peak has partnered with these ski shops to provide discounts for these participants to purchase a pair of ski boots for their new skis along with clothing and accessories: Finish Line Ski & Board Shop at Pats Peak; S&W Sports in Concord, NH; Proctor Ski & Board in Nashua, NH; Buchika's Ski & Bike in Salem, NH; Ken Jones in Manchester, NH; The Ski House in Somerset, MA.

Kris Blomback, General Manager, commented, "The Passport Program PLUS is great a great program to teach adults to ski. The fact that they can continue skiing on their own equipment after they complete the program is an awesome benefit. They also have the availability to practice their new skis with the free Pats Peak season pass".
Share This Article