Pats Peak Annual Pond Skim Contest On Saturday, March 16, 2019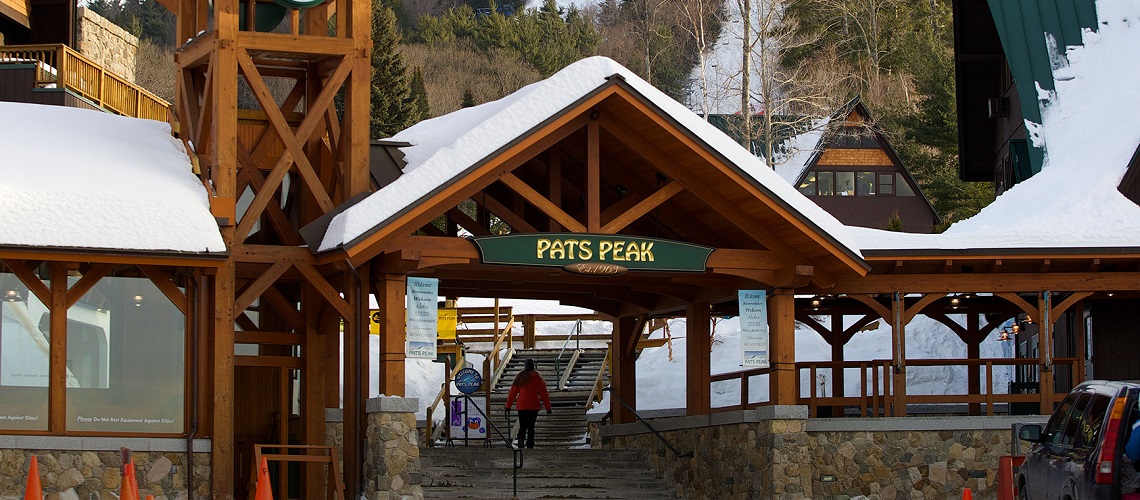 Pats Peak announces its annual Pond Skim Contest on Saturday, March 16, 2019. The Pond Skim event starts at 1pm with registration from 8:30am to 11:30am.
Participants try to ski or snowboard across a man-made pond or take the icy plunge. The entry fee is free but the purchase of at least a Bluster Area Lift Ticket or Pats Peak Season Pass and a costume is required to enter the contest. Entry is limited to the first 100 participants. Prizes are awarded for Best Costume, Best Splash and Best Skim.
"Everyone looks forward to this event and the crowd loves seeing them make a big splash! The costumes are always a great addition to the event. A few do make it across, which is exciting too," says Jim Wall, Events Director.
Share This Article