Pats Peak Announces Adult & Corporate Racing Series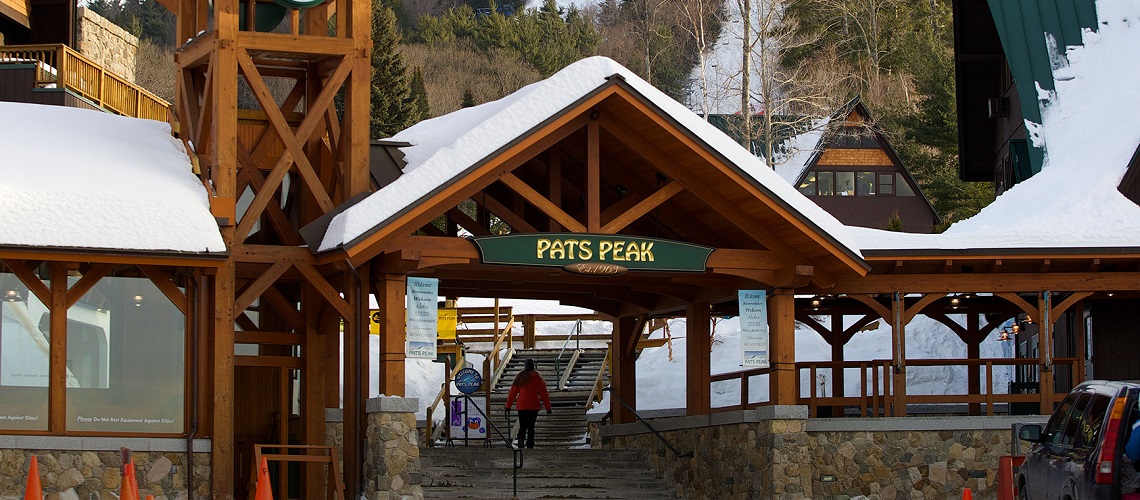 Pats Peak invites skiers and snowboarders to form teams to compete in the Pats Peak Adult/Corporate Racing Series. This is a friendly racing series is for adult skiers and snowboarders of all abilities. Individuals or those who don't have a complete team can be placed on other teams by contacting the Pats Peak Race Department at 1-888-PATS PEAK, ext. 115.
This racing series competes in the NASTAR dual GS format. Teams consist of five to seven skiers or snowboarders at least 21 years of age and older. The top five best times for each night are calculated. Individual and team rankings are based on a points system to determine finishes. Prizes are awarded to individual men, women, and teams, both weekly and cumulatively. The cost is $700 per team and includes weekly races, a lift ticket from 3pm to 9pm on race nights, prizes and après-ski party each race night.
Races are held weekly, weather permitting, and are scheduled Monday through Thursday starting January 2, 2018. The series concludes at the end of NH School Vacation Week (week of February 26, 2108). The entry fee guarantees seven races, which count towards the finals. Any make-ups (to reach seven races) will be held on Thursday and Friday nights in March. Medal points will be awarded to individuals and medal points will go towards their team score.
The top five Teams from each night qualify to race in the finals and enjoy the complimentary banquet. Banquet tickets are available for purchase for non-qualifying racers and guests. The racing series is sponsored by Amoskeag Beverages, Coors Light, S&W Sports and Grappone Automotive Group.
Share This Article