Panda Optics Launches New Children's Specific Ski Goggle Collection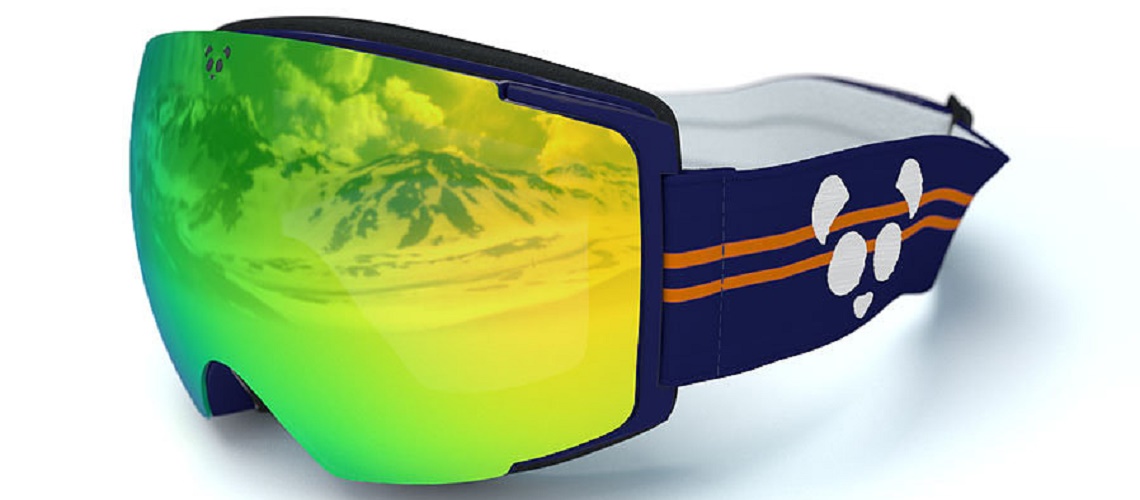 Panda Optics – the British goggle and sunglasses brand, has launched a new children's specific ski goggle for the 2018-19 winter season.

With the same kind of quality and styling as the brands headline collections (The Cobalt, Funnel and Diablo) the Panda Cub range comes in two colour options, white and blue. Both come as standard with a smoke UV400+ lens, with the option of a polarised blue mirror lens and low light lens.

Founder of Panda Optics, Oliver Heath, said: "For too long now junior ski goggles have been outdated, substandard quality and unfashionable designs. Panda Optics has released the Cub range to tackle all three issues. Based on our flagship Diablo adult goggle, the Cub is designed as a scaled down replica with all the benefits and features which make the Diablo so great. Our only goggle to feature a non-polarised lens for two reasons, firstly to provide a significantly lower price whilst retaining 400+UV protection. Secondly the smoke lens comes without a mirrored-coloured coating, giving it our highest level of scratch resistance. We know kids sometimes kick, throw and drop their goggles, and with this in mind we have adapted the adults Diablo goggle so that the strap is fixed making it much more durable".

The Cub goggle comes as standard with a smoke UV400+ anti-fog lens, option extra polarised blue mirror lens, and low light HD lens can also be bought.
Features Include:

- Age range 6-13 years (approximately)
- UV400+ non-polarised lens
- Integrated Guma anti fog technology
- TPU grade 4 rigidity Frame
- 3-layer dual density foam with fleece finish
- Semi-Frameless design
- Fully helmet compatible upper frame and strap attachments
- Twin silicone grip bands on inner strap
- Moulded storage/packaging box
- Micro Fibre cleaning cloth and bag

Founded in 2015 in the UK – Panda Optics is a manufacturer of ski goggles and sunglasses for adults and children.

Panda combine the latest technology and most innovative designs in order to optimise skiers and snowboarders vision and comfort, whether it be competing as British athletes, wading through waist deep powder, strolling round town or hitting the Après ski.
Share This Article