Palisades Tahoe Ready With Base To Base Gondola, World Cup, & Resort-Wide Offerings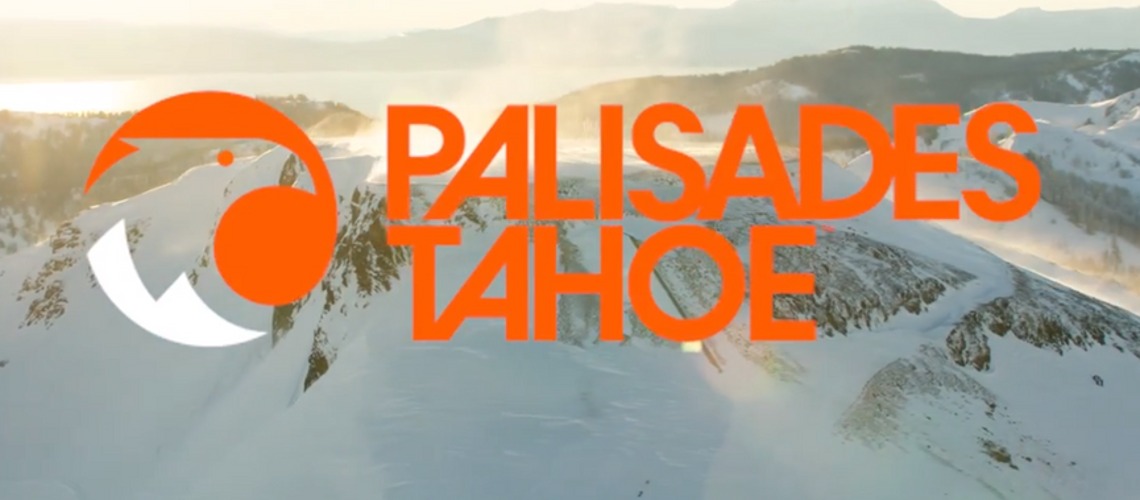 For the second season under its new name, Palisades Tahoe will debut its new Base to Base Gondola, host the 2023 World Cup competitors, bring back fan-favorite events, and offer new upgrades, programs, and promotions for new and longtime visitors. Conditions permitting, the resort is scheduled to open on November 22, 2022.
Base to Base Gondola
Slated to open for the 2022-2023 season, the new Palisades Tahoe Base to Base Gondola will connect the two valleys of the resort, making Palisades Tahoe one of the largest ski resorts in North America. A realization of the founders' original vision, the Base to Base Gondola offers newfound convenience and accessibility to the resort's 6,000 acres and full spectrum of lifts, terrain, dining venues, and more.
The Base to Base Gondola ride will offer scenic views of Lake Tahoe and the Sierra Nevada mountains, easy transit between the resort's unique base areas, and lift access for expert skiers and snowboards to the top of KT-22. Traversing 2.4 miles and a total of 3,105 vertical feet, the ride will take approximately 16 minutes as passengers travel from one base terminal to the other with a brief stop at the new KT-22 mid-station. The Base to Base Gondola features four terminals, 33 lift towers, and 96 cabins, each of which seats up to eight people. With the capacity to transport 1,400 passengers an hour, this new gondola can be operated as one continuous lift or as two separate lifts from each base area to the top of KT-22 in case of inclement weather.
New Upgrades
After more than 30 years, the Red Dog Lift has been upgraded to a high-speed, six-seater with a new base terminal that offers direct access from the parking lot. The 2022-2023 season will also introduce an expanded and redesigned Funitel Plaza for easier lift access from the Village, a massive renovation of the Alpine Lodge, and the installation of new automatic snowmaking systems at Alpine.
Events
One of just four U.S. stops on the international circuit this season, Palisades Tahoe will host the World Cup for the Men's Slalom and Giant Slalom events on February 24-26, 2023. The course along Dog Leg and Red Dog Face, featured in 2017 for the World Cup Women's Alpine Event, was described by Olympic champion Mikaela Shiffrin as "one of, if not the, toughest" venue on the World Cup circuit. Throughout the weekend, fans can catch all the action live from the base area, cheer on the world's best athletes, enjoy outdoor concerts, fireworks, sponsor activations, and more.
Transportation
Mountaineer, the service offering free winter transportation in Olympic Valley and Alpine Meadows, will add new service routes and expand its operating schedule for the 2022-2023 season. From December 9, 2022 through April 9, 2023, Mountaineer will provide daily evening service between Olympic Valley and Alpine Meadows, four-day per week operations in Alpine Meadows, and service in Olympic Valley until 2 a.m. on New Year's Eve and during WinterWonderGrass. The dog-friendly, 9-passenger vans are equipped with ski and snowboard racks and can be requested through the Mountaineer app. Inter-valley transportation will be provided between the two Palisades Tahoe base areas by the new Base to Base Gondola, scheduled to operate daily from 9 a.m. to 4 p.m. this winter.
Lodging
Just steps from the new Base to Base Gondola, The Village at Palisades Tahoe offers comfortable and convenient lodging for year-round visitors. This winter, Ikon Pass guests can capitalize on two new offers:
Slopeside Lodging – 20% off Sunday-Thursday night stays for '22-'23 Ikon Pass holders

Early Booking – 25% off Sunday-Thursday night stays for '22-'23 Ikon Pass holders when booked by October 15
Rentals & Retail
This season, Palisades Tahoe will offer new Overnight Ski and Snowboard Storage in Olympic House, allowing visitors to leave gear overnight and pick it up the next morning for just $20. Storage is complimentary for rental and demo customers. Guests can also try all of the latest ski and snowboard models at a discount through the new Demo 4-Pack, with prices starting at $239.
Food & Beverage
At the Palisades Base Area, Sun Bowl will relaunch this season with a diverse menu featuring fresh poke and acai bowls. On the Alpine side, The Chalet's Alpine Kitchen unveils expanded deck seating, with 150 additional seats on The Chalet deck, and Last Chair Bar now offers mobile orders for sit-down dining.
Share This Article