Pajarito Mountain Welcomes New General Manager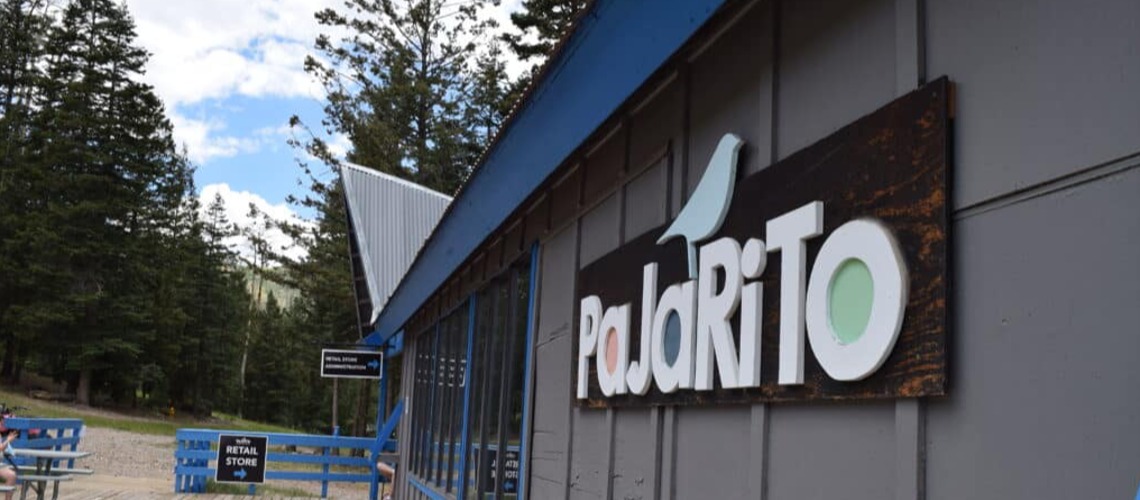 Pajarito Mountain is excited to announce the arrival of our new General Manager, Jasen Bellomy. Jasen will be taking over the day to day operations at Pajarito, while former GM Tom Long stays on to provide guidance as the mountain transitions to the next phase of snowmaking at Pajarito.
Jasen hails from the East Coast, where he was most recently at Saddleback Mountain in Maine. He grew up skiing at Hunter Mountain in New York where his grandmother worked. He was a liftie at Waterville Valley, and was a passionate ski racer throughout middle school and high school. After a tour in the Marine Corps, Jasen went to college and became a professional in air traffic management technologies with Raytheon. After many years with Raytheon, Jasen rediscovered his love for the mountains, and began working at Crotched Mountain in New Hampshire as a snowmaking manager. He soon moved to lift maintenance, and moved to Saddleback. Saddleback closed in 2015, and Jasen went to Sugarbush. He went back to Saddleback to re-open the resort.
"I'm thrilled to be at Pajarito. I was deeply saddened when Saddleback closed and am proud to have been integral to its reopening. The resort was part of the fabric of the community. I see that community loyalty and integration at Pajarito, and I'm looking forward to implementing the next phase of snowmaking to make our seasons reliable," said Jasen.
With water in the pond, Pajarito is planning an early December opening. He's been at Pajarito for a few weeks, but has already decided he's a red chile guy.
Share This Article